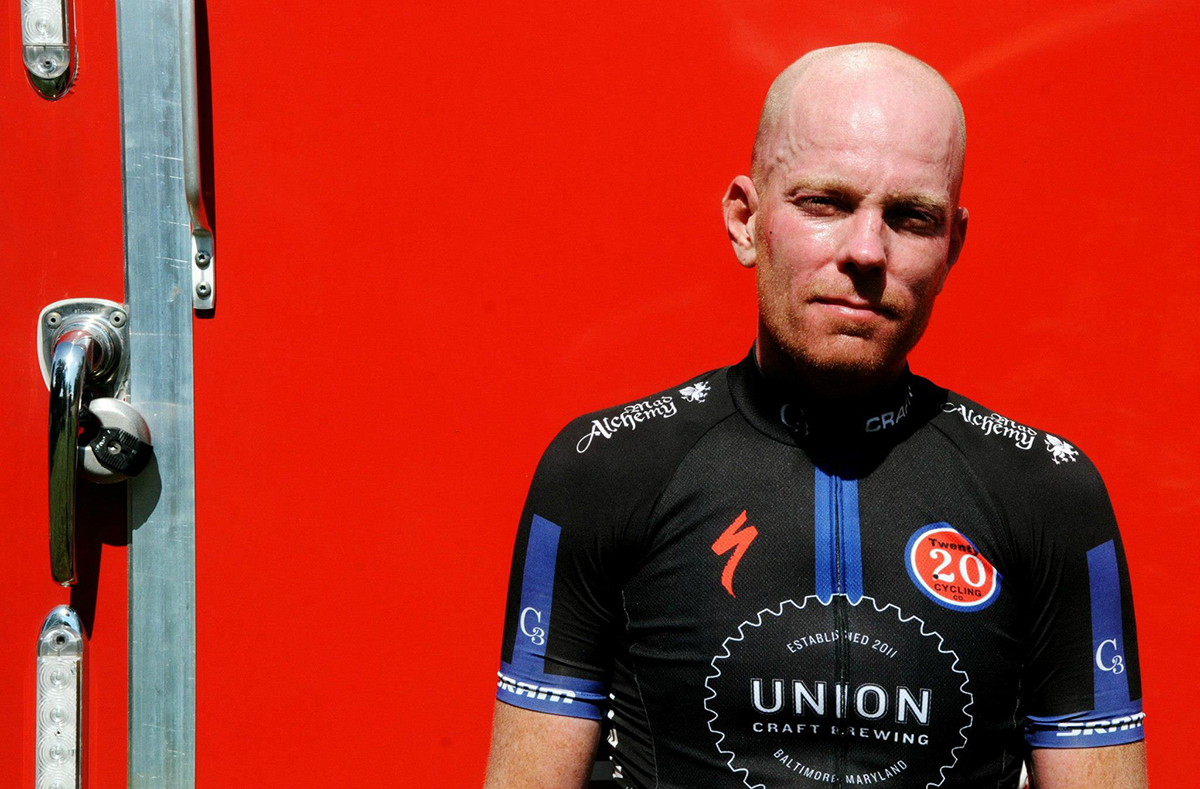 KRISTOPHER Auer flew from the States into Belgium on Tuesday to stay for a few days in the shadow of the famous Koppenberg near Oudenaarde. Kris, who raced some of the first UCI-ranked cyclocross races in the United States, is no ordinary fan or rider visiting the Flemish Ardennes, and paying homage to one of Belgium's most famous climbs, though.
Auer's company Twenty20 Cycling, which consists of two bike stores in Maryland, is the title sponsor of Saturday's women's Koppenbergcross race - round two of the bpost Bank Trofee series. It's almost unprecedented for an American sponsor like Kris Auer to be involved in professional European cyclocross. Not only that, but Kris' support has enabled the women to receive equal prize money to the men – the first time this has happened in a major European UCI-ranked race.
"Of course I'd seen it (the Koppenberg) on television," Kris tells me, "and its 'iconic factor' certainly played a part in my decision. I was over in Belgium last winter, went to watch the Namur and Zolder World Cups and had such a great time."
It was the most exciting day of bike racing that I'd ever seen
"Namur simply blew me away," he continues, "it was the most exciting day of bike racing that I'd ever seen. Essen was also fantastic. Having to use a rope to pull yourself up a vertiginous slope to be course side (at Namur) is really something special!"
Kris got talking to Oudenaarde-based Brits Helen and Stef Wyman and his interest in the Koppenberg race grew. The Koppenbergcross is a relatively modern race, established in 1988, but the nature of the course – climbing part way up the cobbles used in the Tour of Flanders, climbing further on the rough pasture of the hillside and then corkscrewing its way down again – has quickly made it into a 'cross classic.
"With Helen and Stef's help – a collaboration – and the positive reaction from Simon (Lamon) at the Koppenbergcross, a deal began to take shape," says Auer. "It's a one year deal, but with the option for two more," he adds, "I'm about to learn a lot, but so far it's been great seeing social media and people so keen and active."
"It's about getting the discussion going," says Kris about the equal prize money aspect at the centre of the deal, "I'm only a very small business but I hope to continue as sponsor of the race."
I enjoy good quality racing – that's independent of whether it's between men or women
On Saturday, Twenty20 will also provide a 'neutral warm-up and support area' for all women riders close to the start line. Kris has noted that the women racers often have the least logistical support at the big races.
"They're usually parked further way, maybe without campervans or big support teams," says Auer, "and our support area offers them some extra infrastructure to leave their gear or just for hospitality."
"It's another way of supporting the women, so it's not just about cash," Kris continues, "Let's support them, they are providing another exciting race that I'm here to see. I enjoy good quality racing – that's independent of whether it's between men or women."
Kris got the chance to ride the Koppenberg course on Wednesday's training day. "It was such a blast – really difficult," he says, "and makes you appreciate the artistry and acrobatics of the top riders."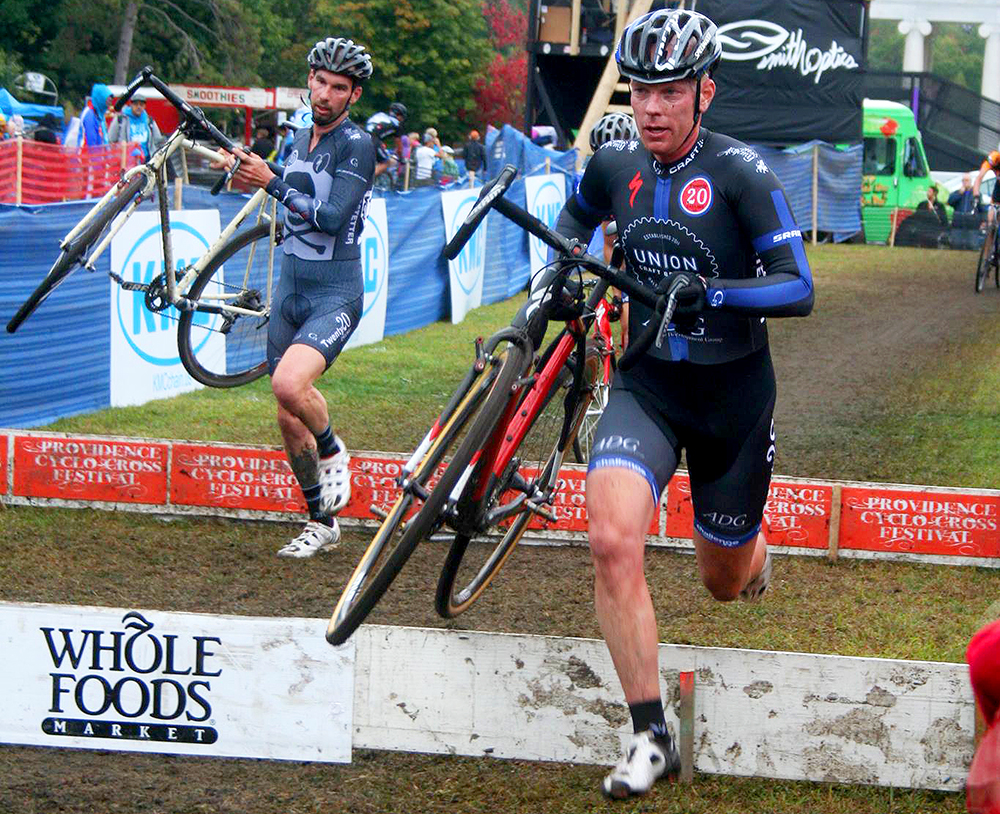 Auer raced at a high level in the American cyclocross hot bed of New England before moving to Baltimore in 2001. "Yes, that's some time ago now. I was up against a young Jonathan Page and Mark McCormack (the 1997 American 'cross champion who also won the national road title in 2003)," reveals the forty-three-year-old who's still racing and finished 20th in the 2013 American masters championship.
"Equal money payout, at least for the top three, is common on the East Coast racing scene," says Kris who also promotes the successful Charm City 'cross weekend in Baltimore which is two back-to-back UCI C2-ranked races in late September.
"American 'cross is still in a growth period, not everyone is sure of the direction, but women's racing is valid and the more support we can give it the better it becomes," he says. "As a spectator I want to see a whole day of excellent racing and one of the ways we can do that is to build this equality."
Kris also provided support for former New Zealand champion Alex Revell's recent racing trip to the States. He met Alex last season and they kept in touch.
"It was very last minute, but Alex is a great guy – I learnt something and I hope he learnt as well," says Auer. "He (Alex) has now had experience in Belgium and the States – the traditional pinnacle of the sport and a fast-paced growth area for the sport. There's now an opportunity for him to take that knowledge back to New Zealand and see if he can blend the best of both worlds together."
Cyclocross is a sport that I love and that's why I want to see it grow - it's great to work with someone like Helen
Auer is slightly critical of the way that the American 'cross scene moved towards "flat, fast, grasstrack" courses. "That's not the way that 'cross was intended, to me, cyclocross has always been about technique and skills," he says. "The US has been going through a (weather) dry spell for the past few years, which is a shame as mud brings joy to my heart. In the States, it's about working with what we've got," he concludes, "We are a newer sport, it's not part of our culture, so our races are different."
"Cyclocross is a sport that I love and that's why I want to see it grow and it's great to work with someone like Helen (Wyman) who picks up the ball and runs with it. From my point of view, it's not all about business, there has to be some return on investment, but that's not why I signed up," Kris says.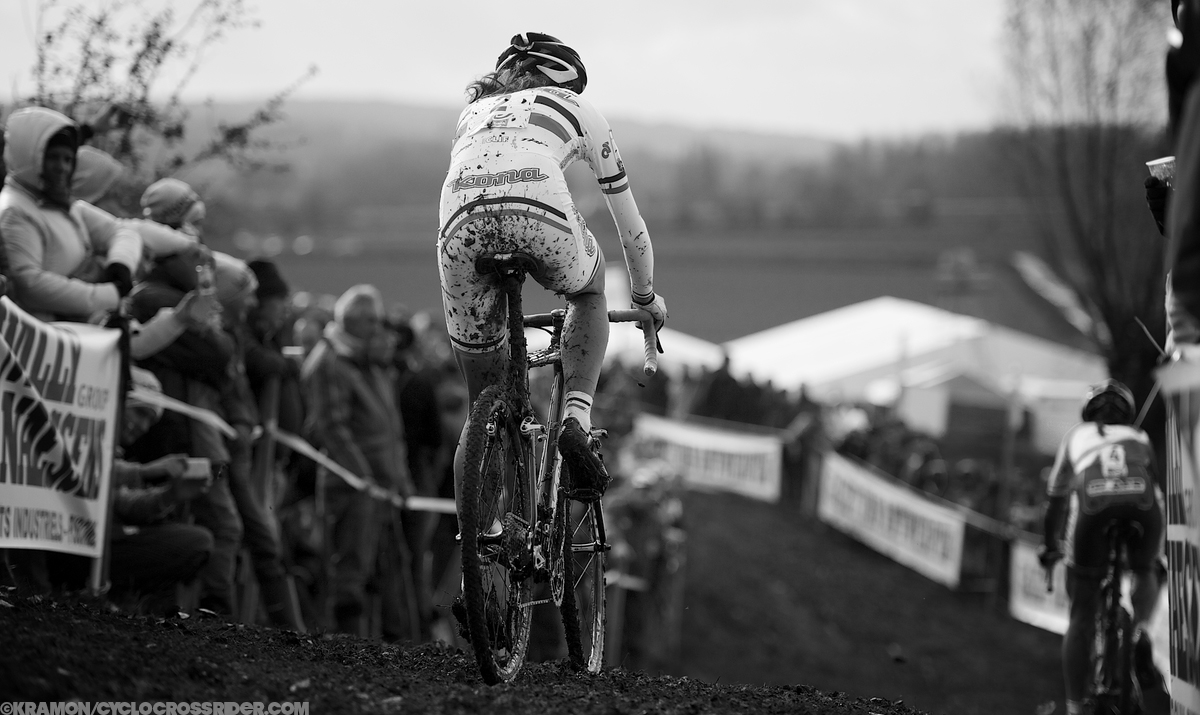 Helen Wyman on the packed Koppenberg hillside in 2012.
Especially with American champion Katie Compton away racing in the States at the new Pan-Am Championship, I ask if Kris predicts that British and European champion Wyman will win her fourth Koppenberg title on Saturday.
"Of course," is his reply.
And what about the men - I throw in as one final question.
"I don't really support one rider over another US rider," he says before pausing.
"Oh. Ok. I'm a Sven, Sven Nys fan. Sven is always exciting to watch and I hope to see a great battle in all the day's races!"
Fair play to Kris Auer and his initiative and we hope he enjoys his involvement in the Koppenbergcross and also enjoys his day - as a fan of cyclocross just like the thousands of others - at Zonhoven the day after.
Twenty20 Cycling have two stores in Maryland, USA.
Main image: ©kramon/cyclocrossrider.com. Portrait photo: ©Kevin Dillard. Action photo: ©Jen Sears.