Pre-ride of Koppenbergcross parcours with Inthemud.cx
'Dreaming of the Koppenberg' film from The Chain Stay
BRITISH 'crosser James Spragg from Inthemud.cx was one of the first riders to try out the Koppenbergcross course today (Wednesday). The course opened for training ahead of Saturday's races and Klaas Vantornout was one of the favourites lapping today. James' pre-ride footage is above, but please note that the narrow path shortly after the start runs parallel to the actual course, which is being protected because of it's usual bogginess.
'Dreaming of the Koppenberg' is a film by Gregg Germer. Gregg has been living in Belgium since 2002 and set up The ChainStay, in nearby Oudenaarde, with his wife Holly, to provide young ambitious cyclists a home environment when coming to race in Belgium. Many English-speaking riders trying their luck in Belgian racing have passed through The Chain Stay.
Gregg also comments, "What we are the most excited about is the fact that this weekends race will be the first European UCI race to feature equal prize money for both the men and the women. Want to keep the discussion of equality in women's sport going? Join the conversation on Twitter with #gpTwenty20 and #PassionKnowsNoGender."
The elite women's race is being sponsored by Twenty20 Cycling - a business based in the US and it is owner Kris Auer's initiative that has enabled the equal prize money structure to happen on Saturday. We talk to Kris about how the deal came about and the agenda behind it here.
Men's start list here - the GP Willy Naessens Group.
Women's start list here - the GP Twenty20 Cycling.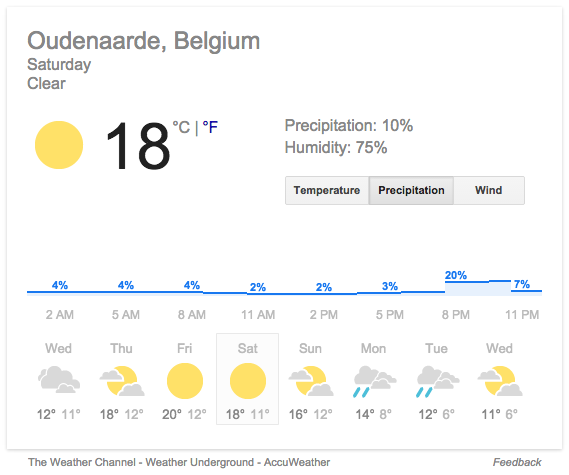 Course map showing the climb up Steengat (the Koppenberg)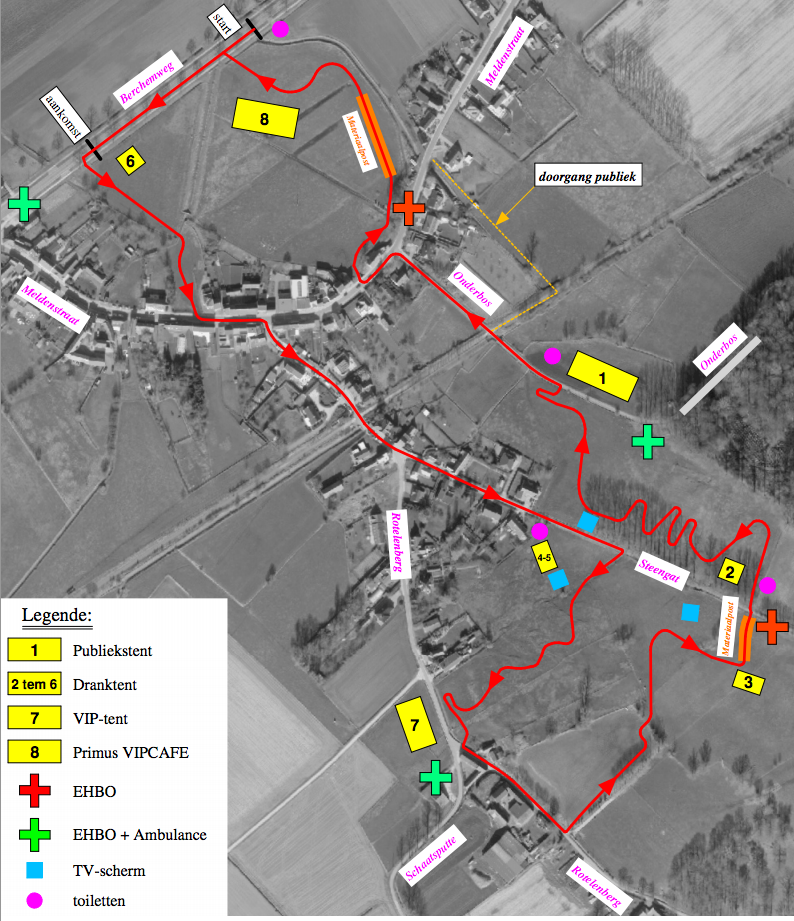 Underwheel conditions are 'dry'
As you can see from the pre-ride film, conditions this year are pretty dry. There was some rain across Belgium this afternoon, but the forecast up to Saturday is very mild and dry. The conditions drew some wry comments from Belgian champion and Trofee series leader Sven Nys yesterday.
Too bad we're going to experience a spring day on the Koppenberg. We'll miss out on the heroicism of true 'cross.
followed by...
However, I will do my best to win this great race for the tenth time.
Favourite parcours...
Both multiple Koppenbergcross winner Helen Wyman and Belgian-based American Christine Vardaros put the Koppenbergcross at the top of their list when asked by Cyclocrossrider to name their six favourite parcours. You can read both of their picks here.