Koppenbergcross
One of the highlights of the winter is upon us – a thrilling double-header weekend of the Koppenbergcross followed by Zonhoven.
Belgian champion Sven Nys joked earlier in the week that conditions on the Koppenberg are dry and it will not be "true 'cross", but then added that it will not stop him aiming for a tenth win in the famous race. British champion Ian Field (below) was the early leader twelve months ago before a puncture dropped him out of the top ten, but it was Tom Meeusen who was the winner.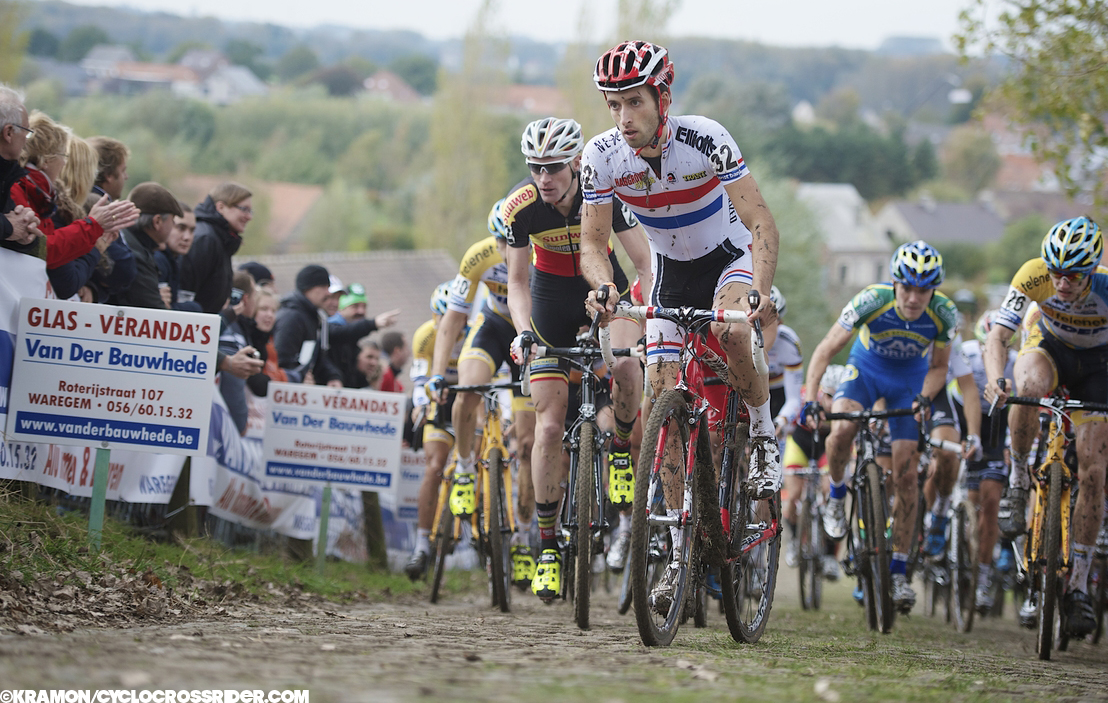 Of course it's also the second round of the bpost Bank Trofee and after Sven Nys' solo win in Ronse the Belgian champion only has four rivals within two minutes of him on overall classification.
Former World champion Bart Wellens will miss the important weekend double-header with "acute gastroenteritis" and he risks dropping out of the World's Top 50 ranked riders which ensures participation in the UCI World Cups. Wellens currently sits in 47th place and although he may 'virtually' slip out of the top 50, a decent result in Koksijde should keep him safe (as next rankings are calculated after Koksijde).
Mathieu Van der Poel does not start today and brother David is missing from both Belgian races as he chooses to travel to Switzerland for the round of the new EKZ Cross Tour in Hittnau – a UCI C1-ranked race on Sunday.
The Koppenbergcross is becoming an increasingly popular race for young British riders (and British fans) and there are no less than five under-23s entered: Nick Barnes; Jack Clarkson; Billy Harding; Jack Humphreys; and Ben Sumner. Perhaps they will be inspired by the win by young British champion Dan Tullett in the nieuwelingen race this morning.
Overall standings (after one race): 1 Sven Nys (BEL) 1:00:29; 2 Mathieu Van der Poel (NED) +1:05; 3 Klaas Vantornout (BEL) +1:19; 4 Kevin Pauwels (BEL) +1:34; 5 Lars Van der Haar (NED) +1:34.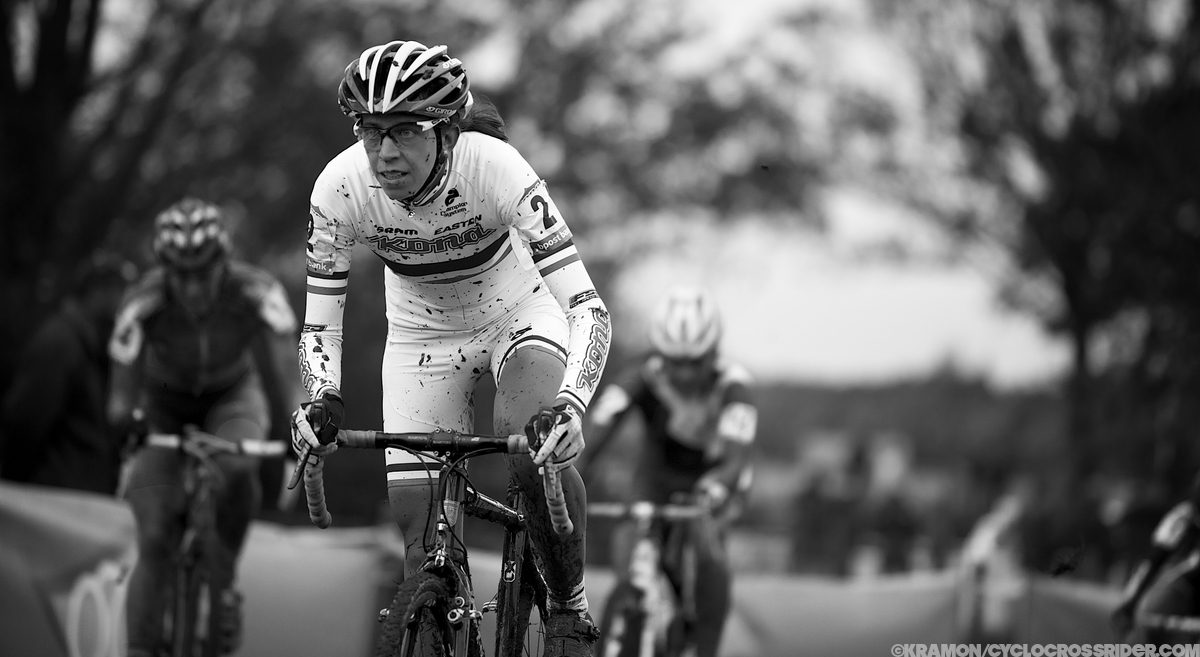 Elite women
The other big news today is that for the first time in a major European UCI race the women will receive equal prize money to the men following an initiative from American sponsor Twenty20 Cycling. Read our Interview with the man behind the equal payout here.
Helen Wyman (above) will start as favourite and is looking for her fourth Koppenberg win, but faces an in-form Sophie De Boer the series leader after Ronse. Katie Compton is racing in America this weekend at the Pan-Am Championships.
Overall standings: 1 Sophie De Boer (NED) 46:59; 2 Helen Wyman (GBR) +00:02; 3 Jolien Verschueren (BEL) +00:25.
Start times (CET) and Live coverage
Nieuwelingen 10:00; Juniors 11:00; Under-23 12:00; Elite women 14:45; Elite men 15:00.
Live coverage is expected to start around 14.30 (CET) with extended highlights of the women's race. Check the Sporza live feed: http://sporza.be/cm/sporza/videozone/v-live
The rest of our Big Weekend build-up...
Pre-ride film and Dreaming of the Koppenberg here.
Read our Interview with the man behind the equal payout here.
Favourite Parcours: Two riders name the Koppenberg as their favourite here.
2013 Full Race coverage
Photos: ©kramon/cyclocrossrider.com