HAMBURG-based Stevens Bikes were unveiled as the new frame sponsor of the Belgian BKCP-Powerplus team at the Trofee race in Baal in what has now officially been confirmed as a three-year sponsorship deal. The team are racing on the brand's flagship Super Prestige model - both disc and cantilever versions. Colnago had previously supplied the team's frames and they are expected to continue sponsoring Wout van Aert's Vastgoedservice-Golden Palace team.
Stevens have already revealed some interesting custom paint jobs for Mathieu van der Poel and German champion Philipp Walseben - photos below. Van der Poel will miss Baal on New Year's Day so his unique camouflaged 'Sniper' paint job will not be seen in the flesh until Leuven on January 4th.
Postscript: Mathieu van der Poel (below) got the new deal off to a winning start when he won the Soudal Classics race in Leuven - his first race of 2015 - as we reported here.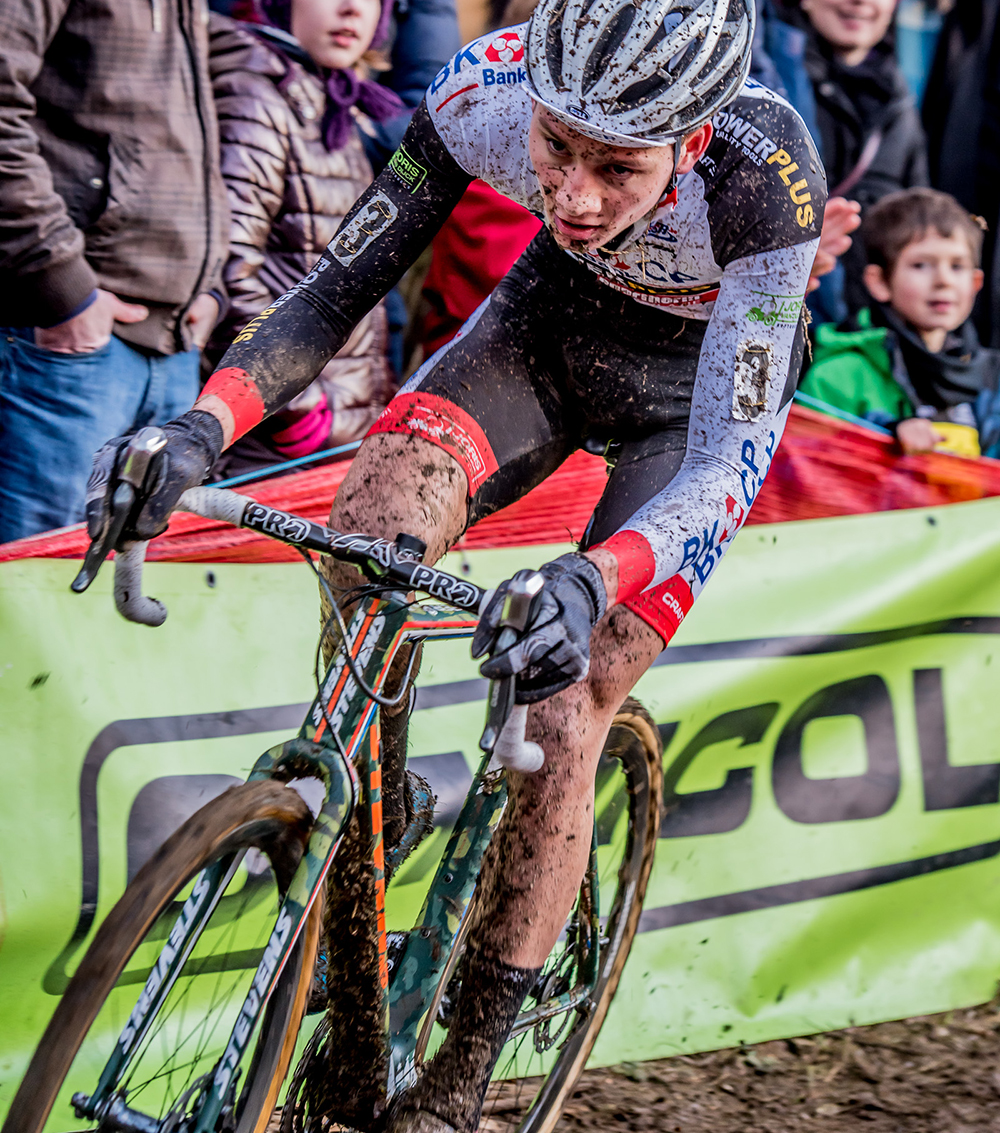 The BKCP-Powerplus-sponsored team is managed by the Roodhoft brothers, Christoph and Philip, and the other team that they have an interest in, Corendon-KwadrO, is already sponsored by Stevens. The bikes are equipped with top-of-the-range Shimano Di2 groups and PRO finishing kits.
Stevens are understood to have chosen "to partner with BKCP-Powerplus as we believe in the growth of cyclocross. For over a year now, we have backed Corendon-KwadrO and partnering with BKCP-Powerplus is the next logical step in growing with the sport," according to a story issued by on New Year's Eve.
Walze and The Sniper
Stevens Brand Manager Volker Dohrmann explained the custom paint jobs, "In addition to the German colours representing Walsleben's national title, his bike will have a "Walze" (steam roller) to recognise his nickname. For Mathieu van der Poel, there's a camouflage scheme with the Dutch national colours. The "Sniper" on the top tube refers to the race tactics that the Dutchman has mastered at such a young age - he is accurate and calculating in his decisive attacks whilst remaining very calm and controlled on the outside."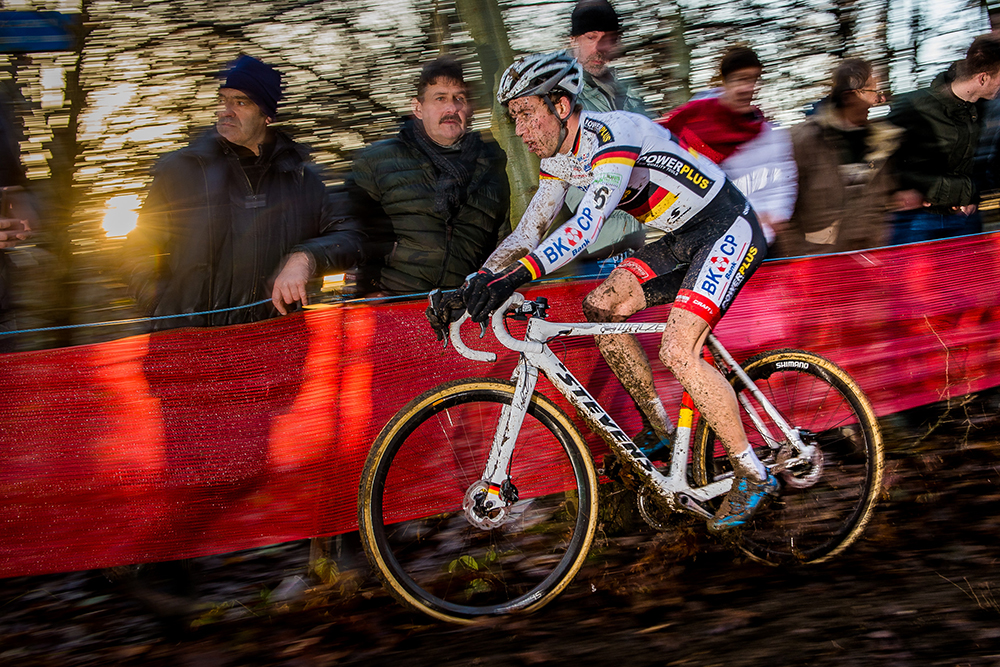 Mathieu van der Poel - Dutch under-23 champion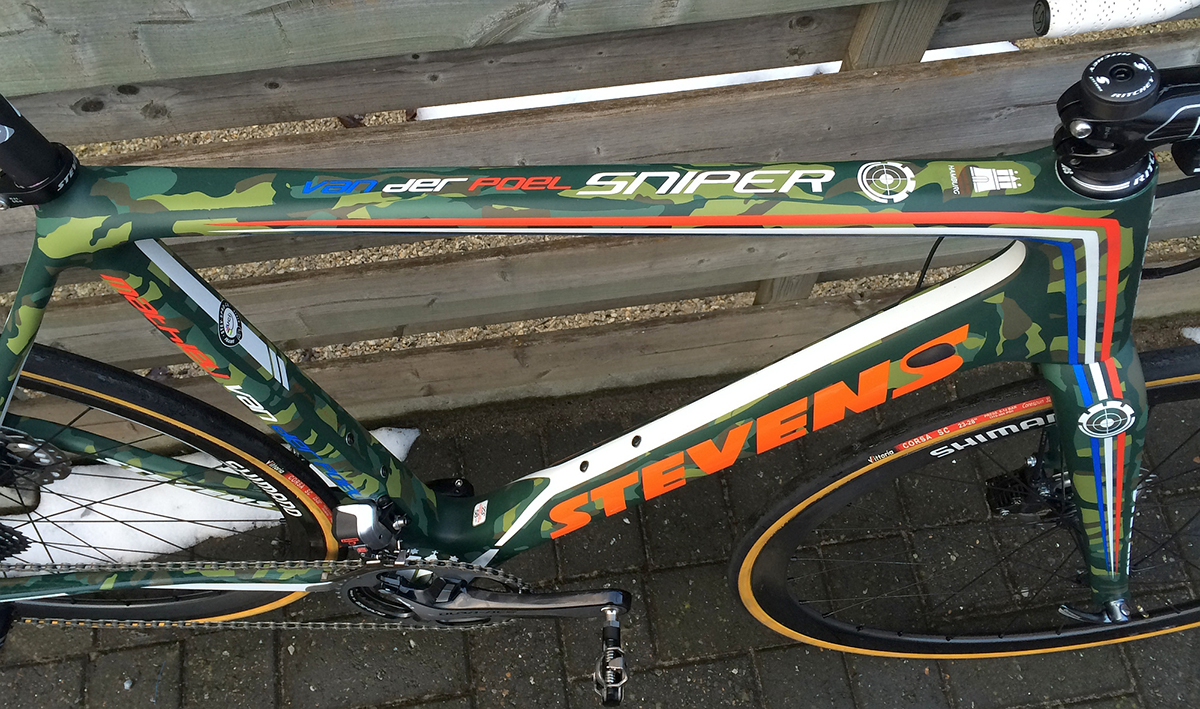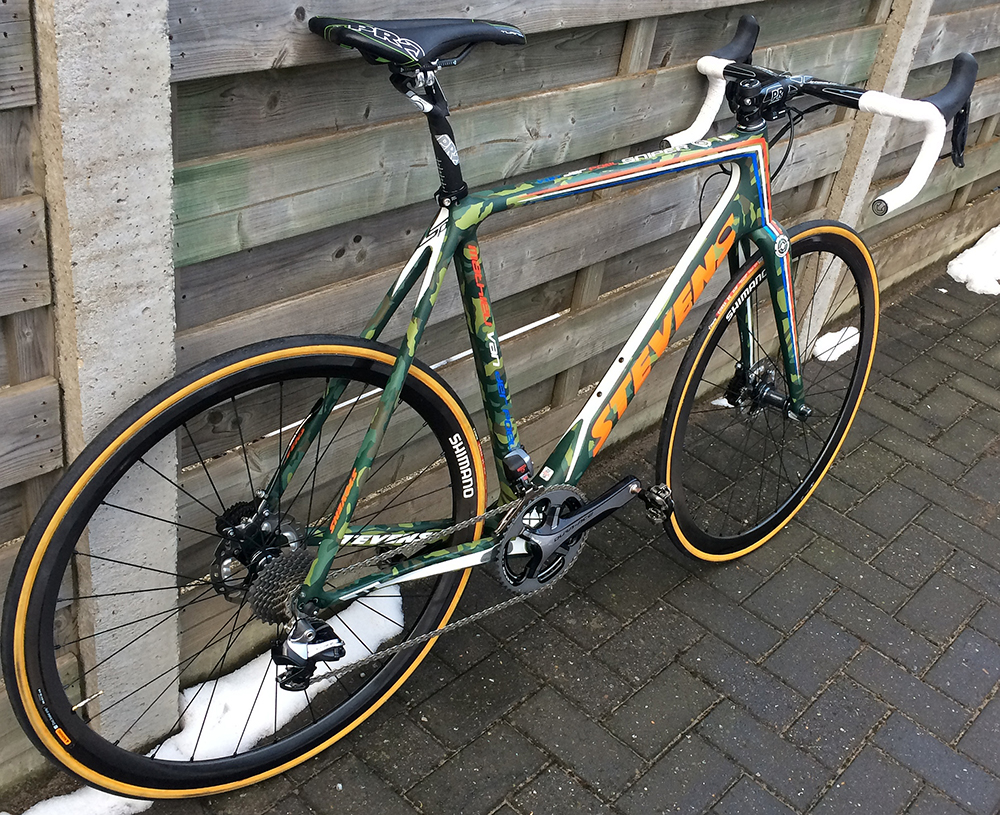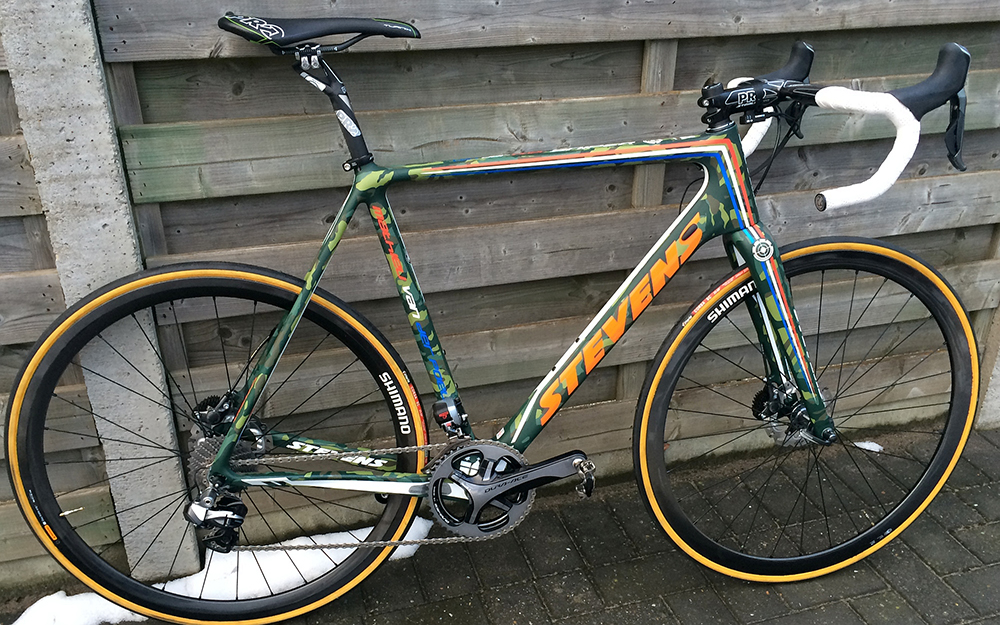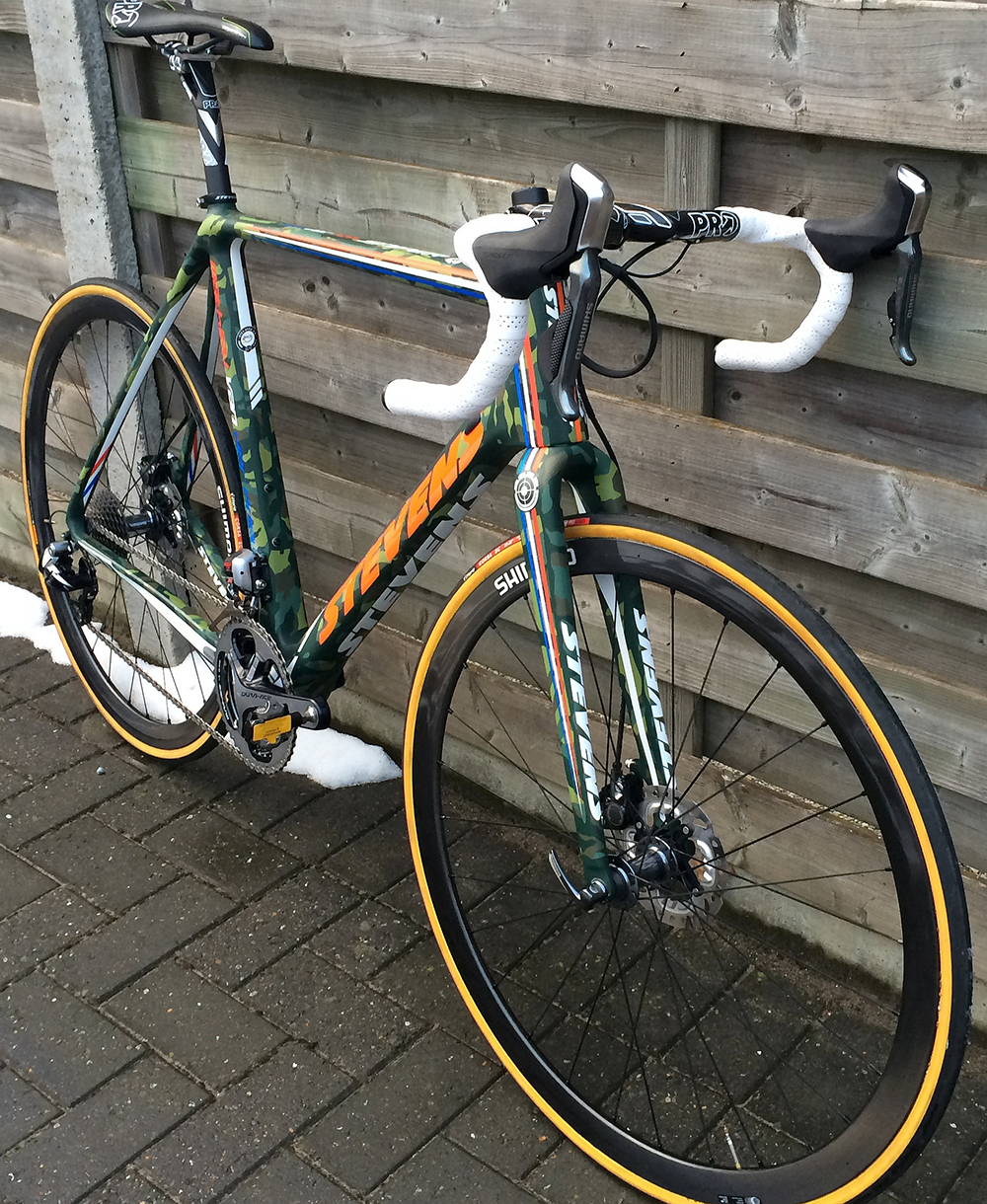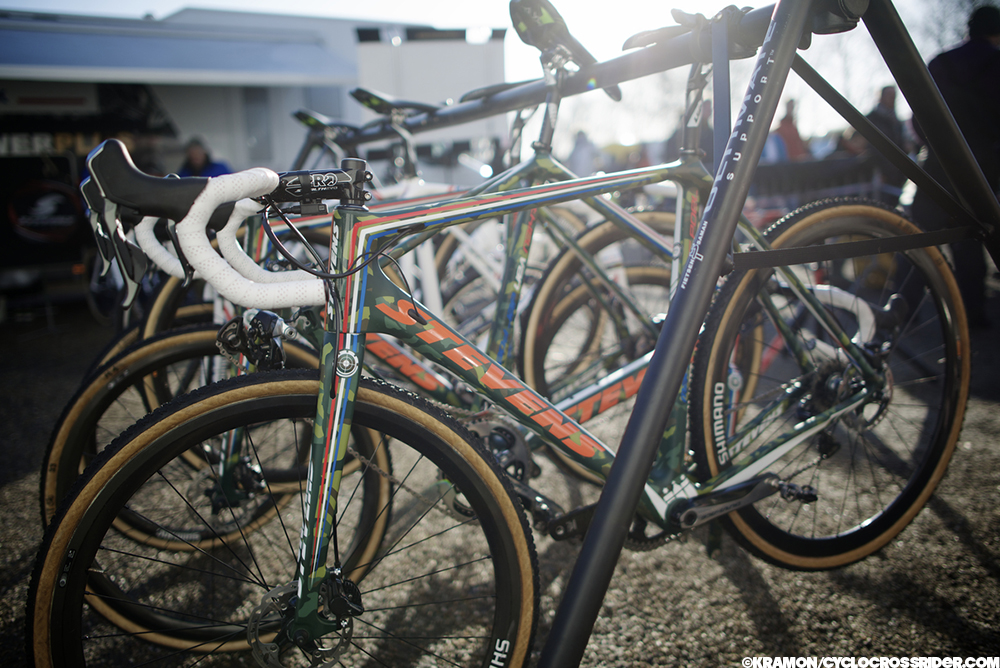 Philipp Walsleben - German champion
The German champion's 'Walze' nickname is accompanied by a steamroller motif.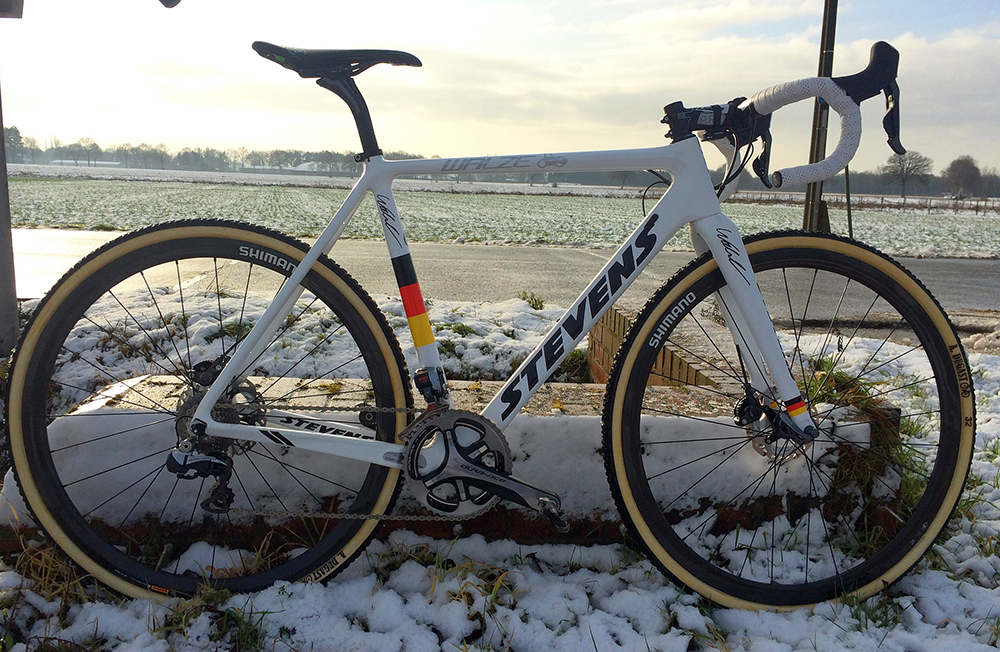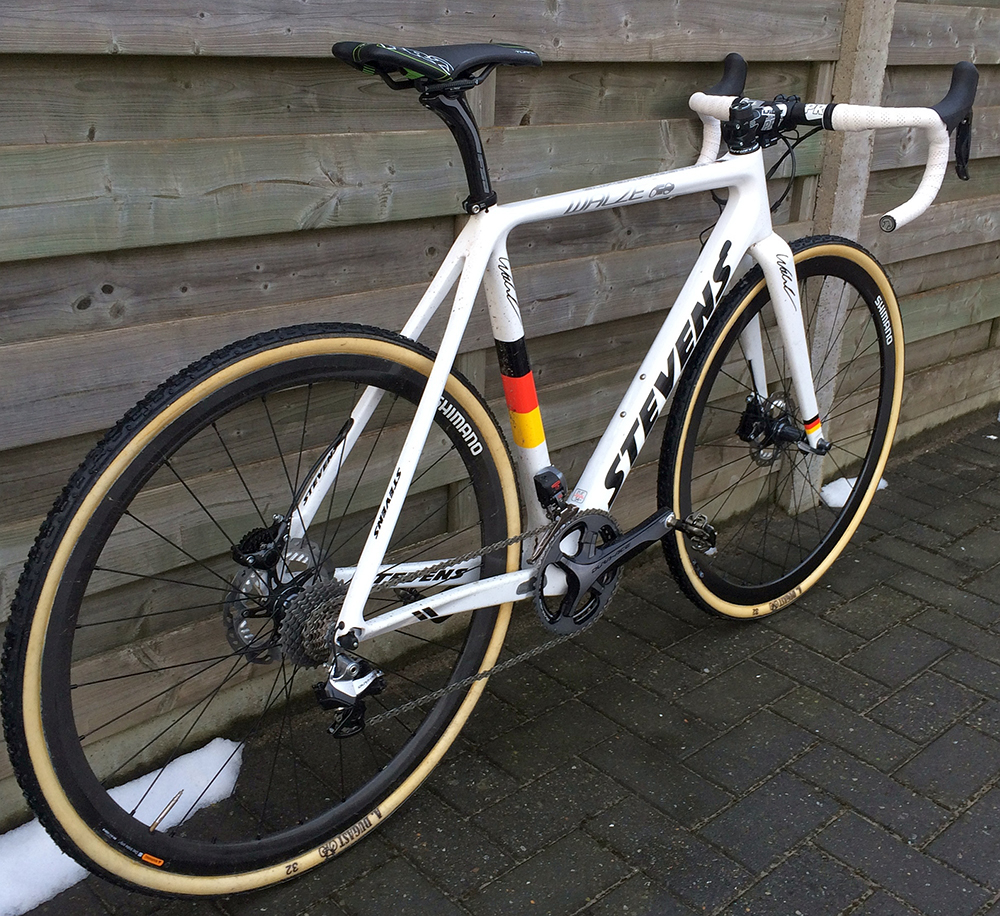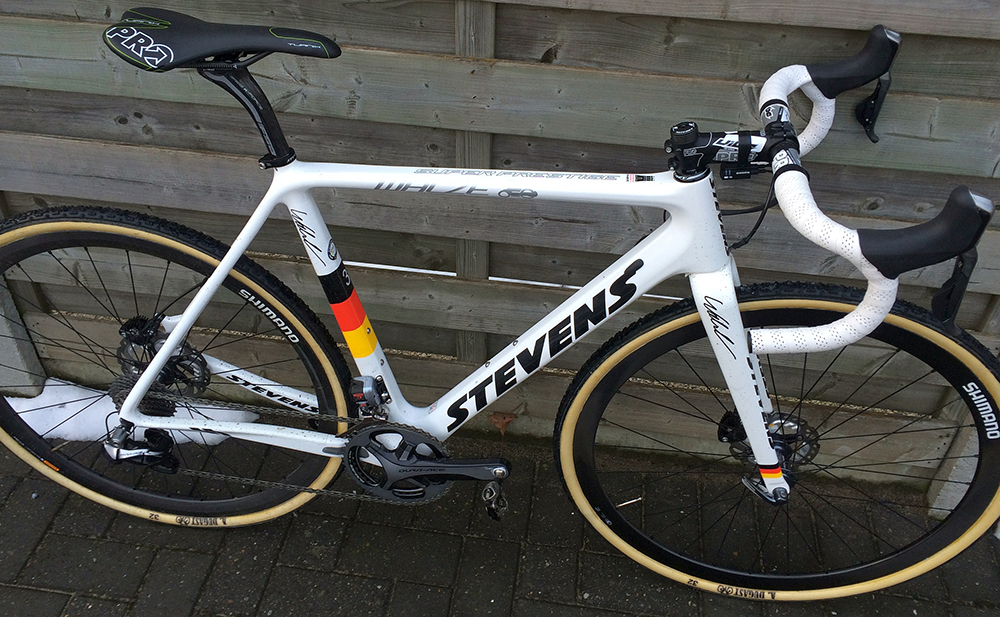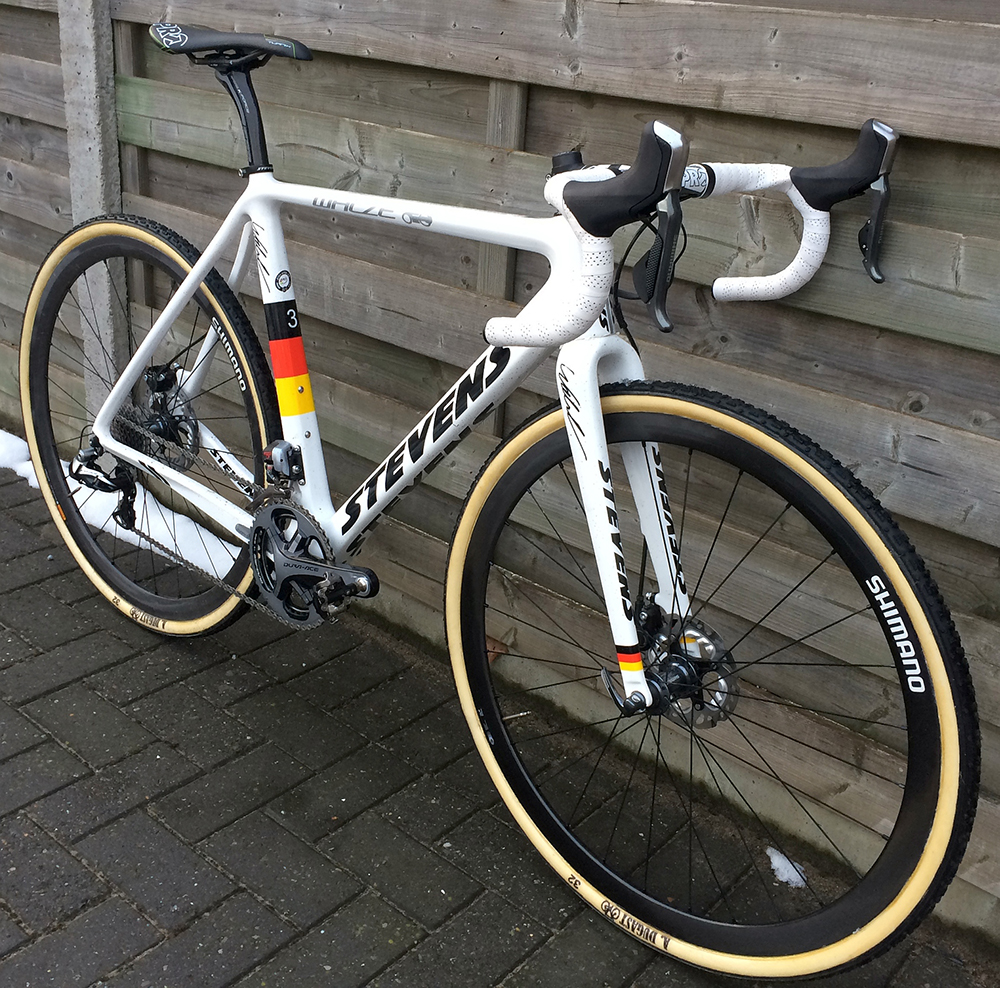 Wietse Bosmans - Former Belgian junior & under-23 champion
This will be the standard team paint scheme for BKCP-Powerplus. Wietse Bosmans is currently sidelined dealing with the Lyme disease that he most likely contracted from a tick bite.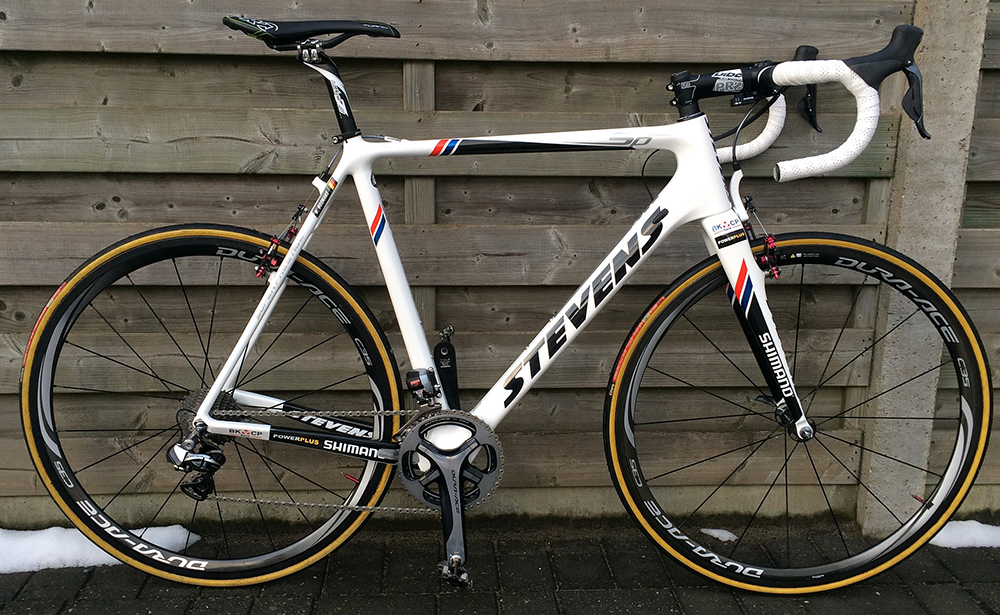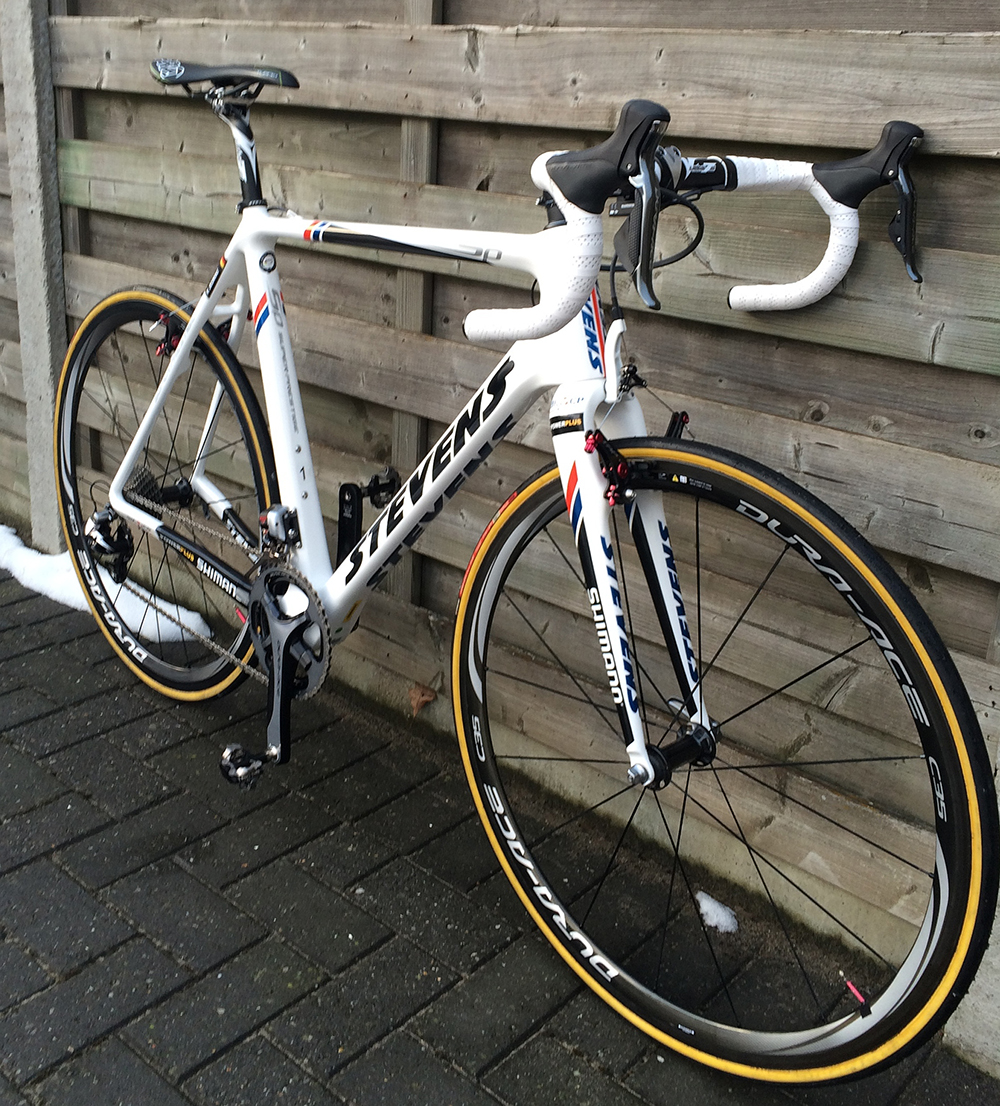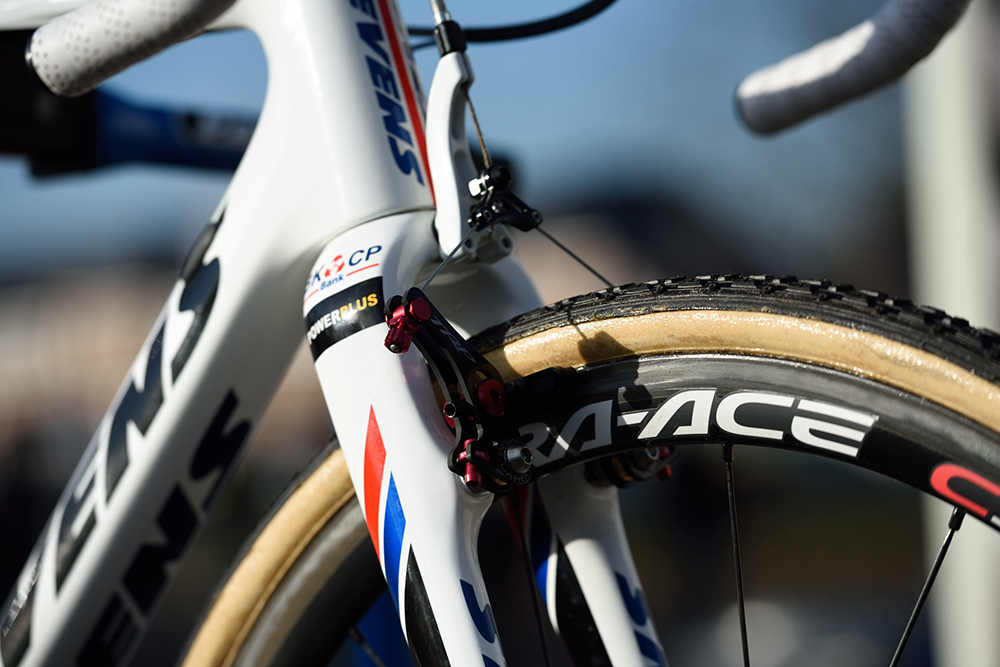 In April 2015, the Roodhooft brothers' other team - Enertherm-BKCP - which includes European and Belgian Champion Sanne Cant will also switch to Stevens Bikes.