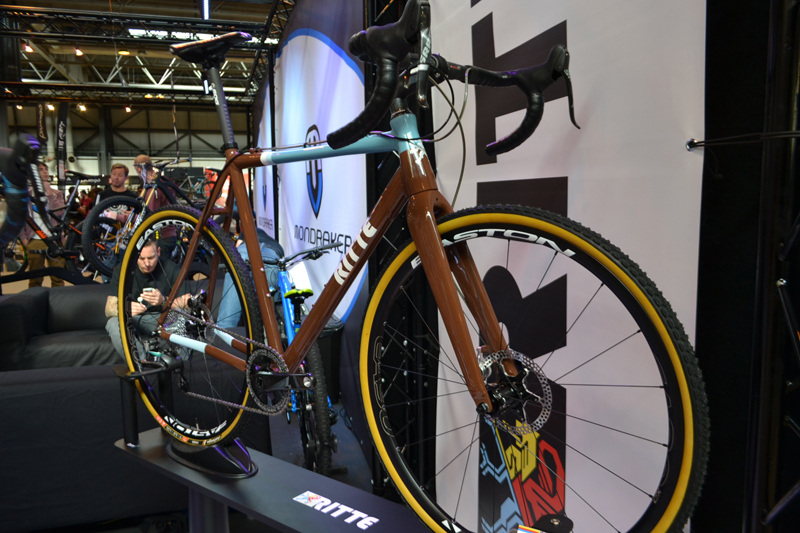 One of the first 'cross bikes to strike us was the brand new, 6061 alloy Ritte Crossberg which was revealed for the first time at the Cycle Show in a potentially practical colour scheme of chocolate (mud) and baby blue. It's disc only with a carbon fork and the frameset will retail in the UK at 999 GBP (via Silverfish). This launch model was equipped with Formula brakes, SRAM Force CX1 with a RaceFace single chainring, Easton wheels, Challenge treads and a SDG I-Beam seatpost and saddle. Ritte: website.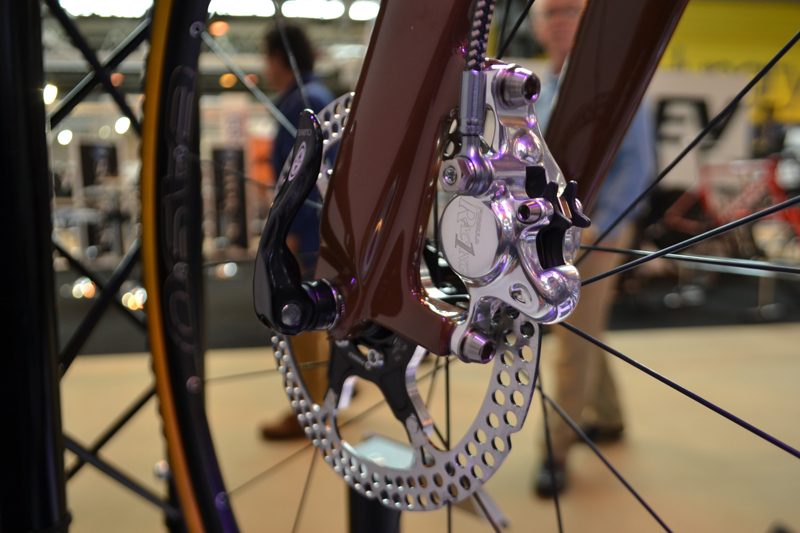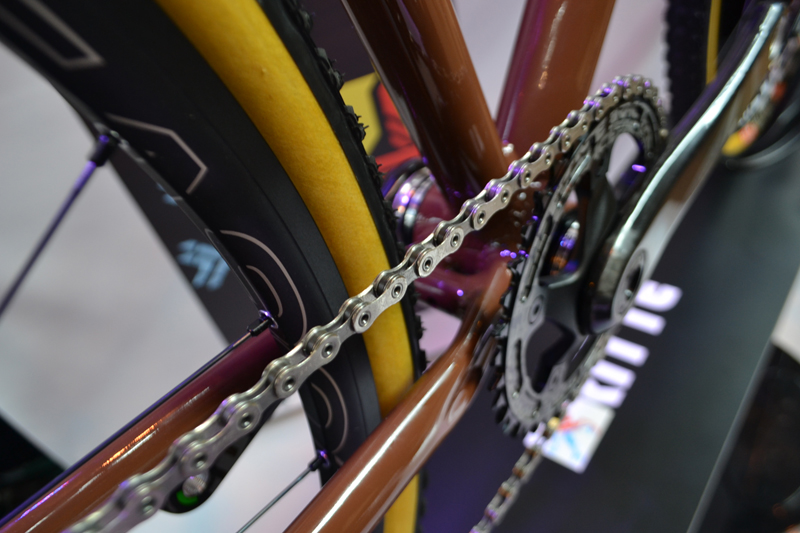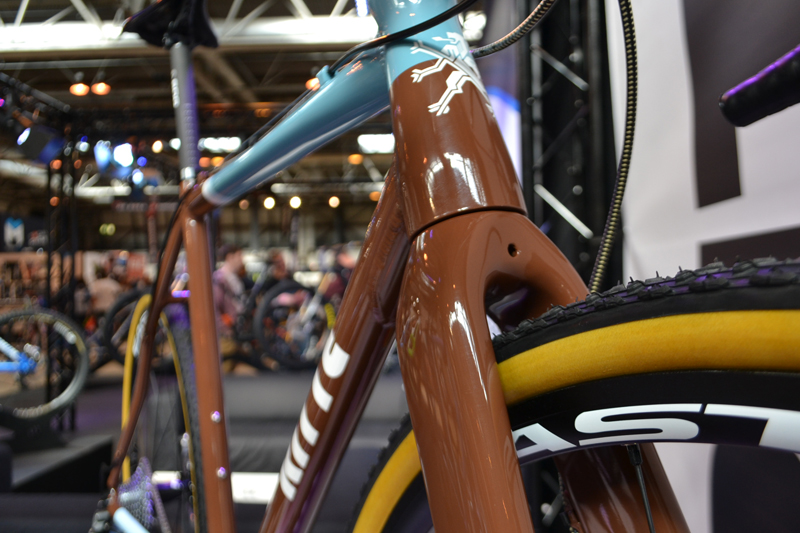 Cyclocrossriders have used a variety of 'tricks' in attempts to discourage mud sticking to their bikes and components which usually involves using a coating of some kind. The clever folk at USE have developed a nano tech surface on their new range of wheels that is designed to prevent the gloopy stuff sticking and weighing your bike down. The wind-tunnel tested surface also reduces drag - the disc specific X 3.0 tubular wheelset comes in at 1441g and will cost you 1199 GBP. USE: website.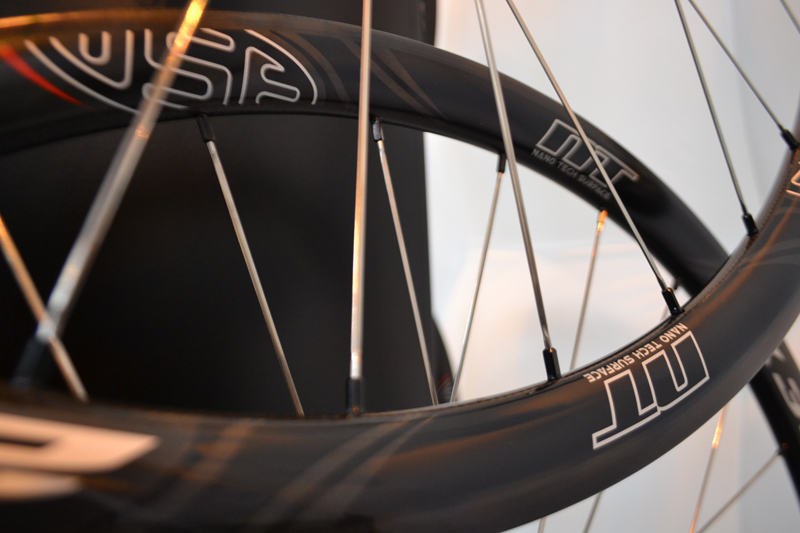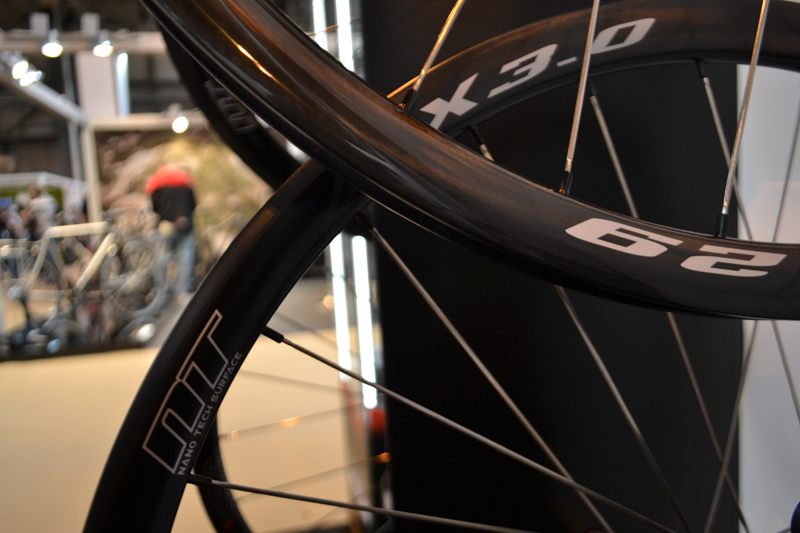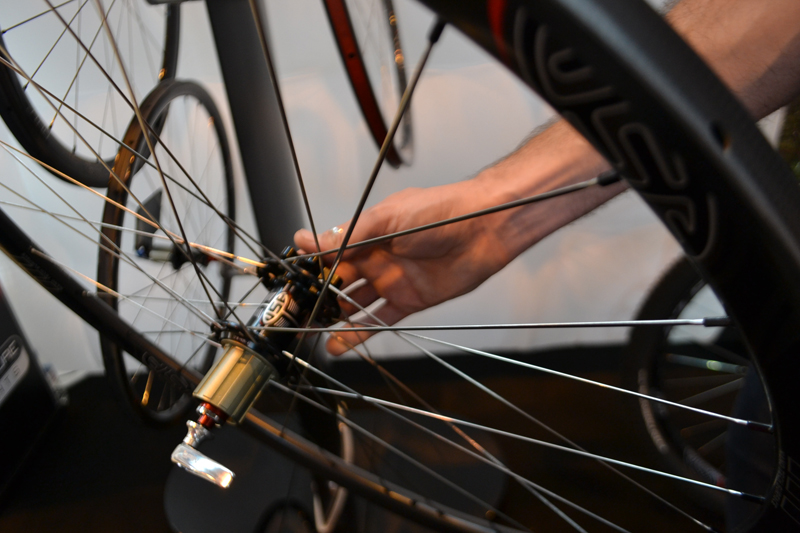 Sussex-based USE have always been known for their seatposts and other well-engineered hardware. The new EVO-91 is their lightest ever seatpost which is available in titanium and carbon - retailing in the UK at 145 GBP. USE: website.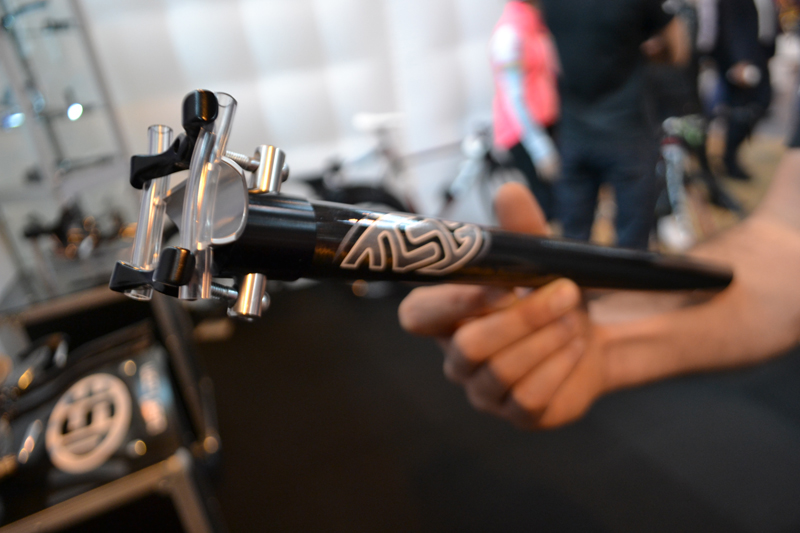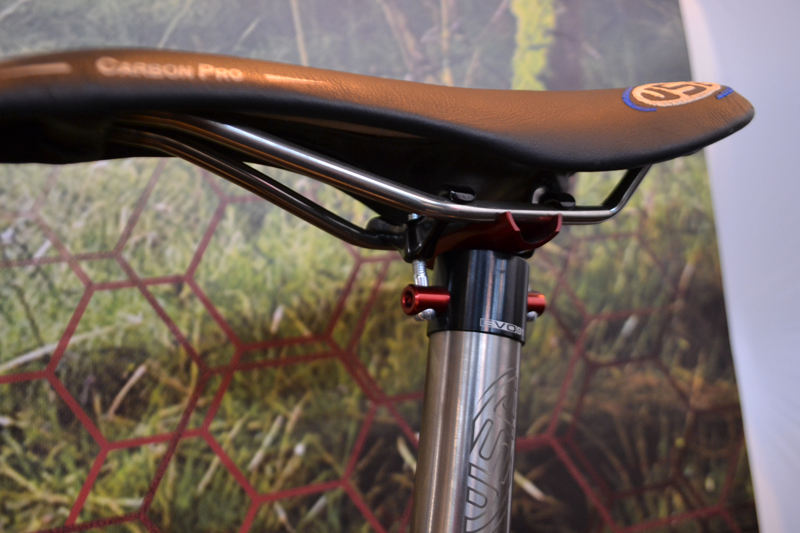 Lake were showing their full range of shoes including the 'on trend' orange MX237 and the more 'cross specific MX331 Cross which now comes in black as well as the original orange and available at 269 GBP. Lake: website.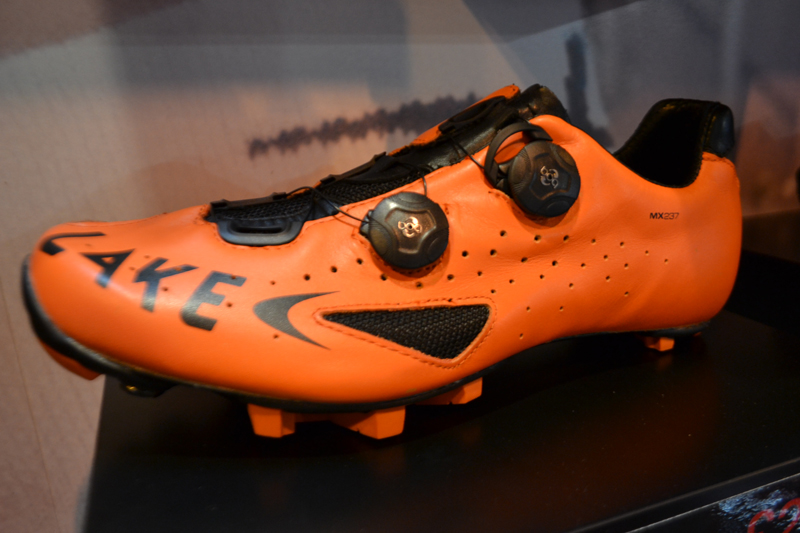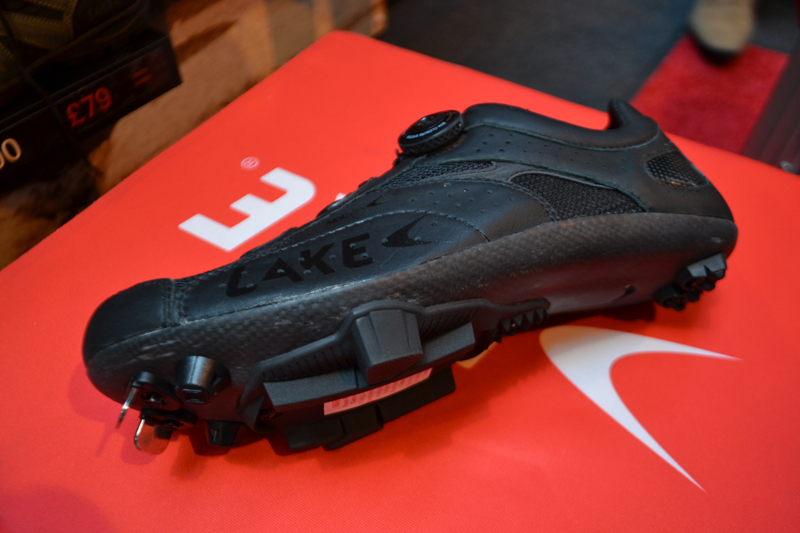 New British bike brand Beacon were showing their 'cross model the BF_45 which retails at 1999 GBP. Beacon: website.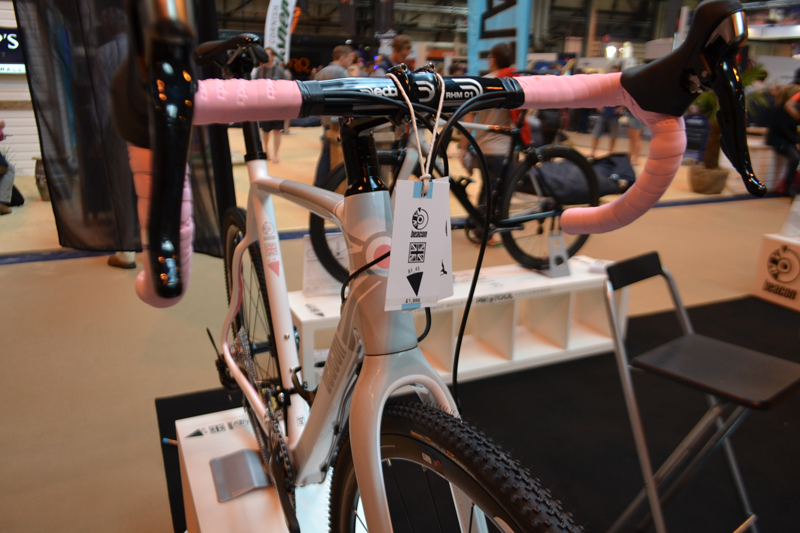 Cube displayed two 'cross bikes including this bright, top of the range, Cross Race Disc Pro which sells for 1399 GBP. The Mavic Aksiums are specially colour co-ordinated for this model which comes with Shimano's Hydraulic brakes and Ultegra components. Cube: website.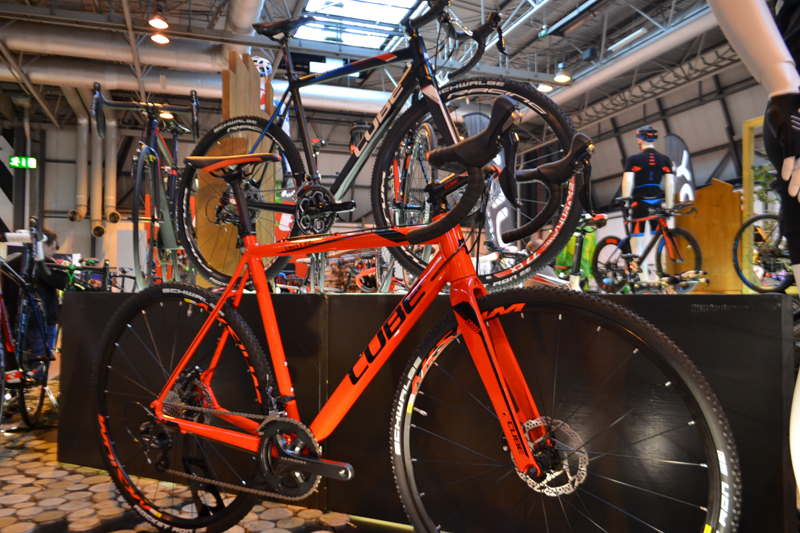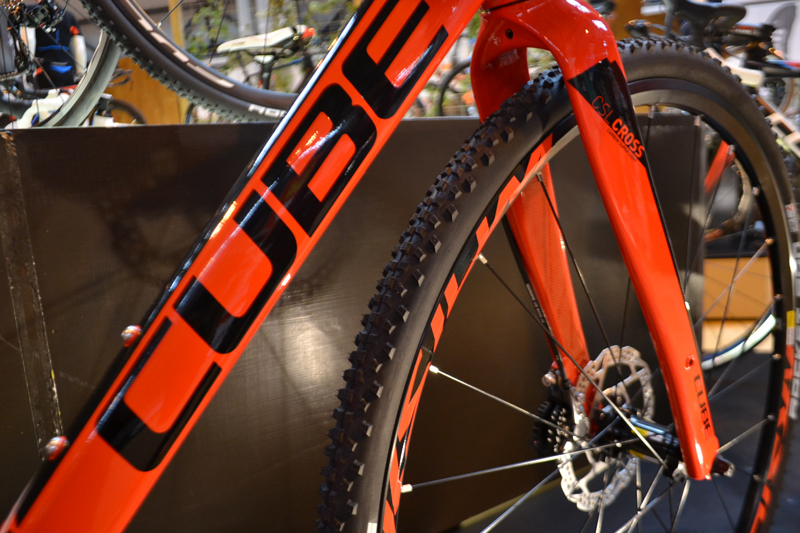 A new 'cross bike need not break the bank. The Tifosi Forte Sora Disc retails at 799 GBP. Tifosi: website.
London's famous Condor Cycles brought their popular Terra-X model which they can spec exactly as you wish. Condor: website: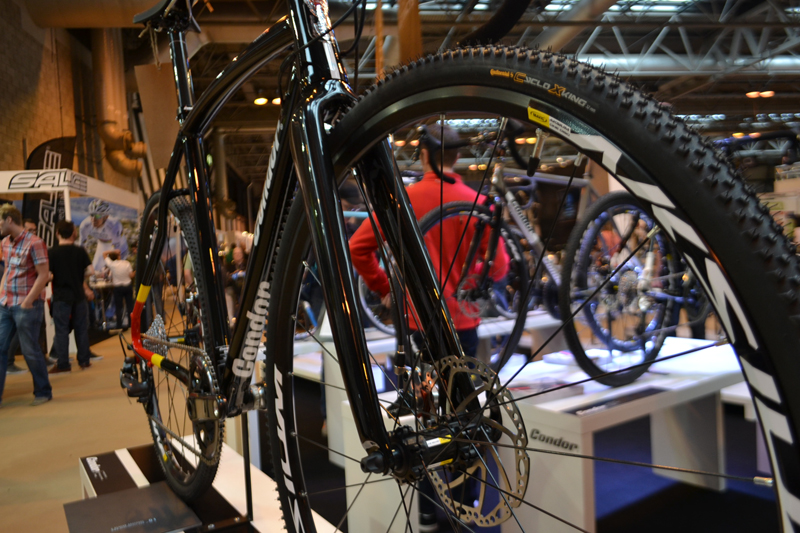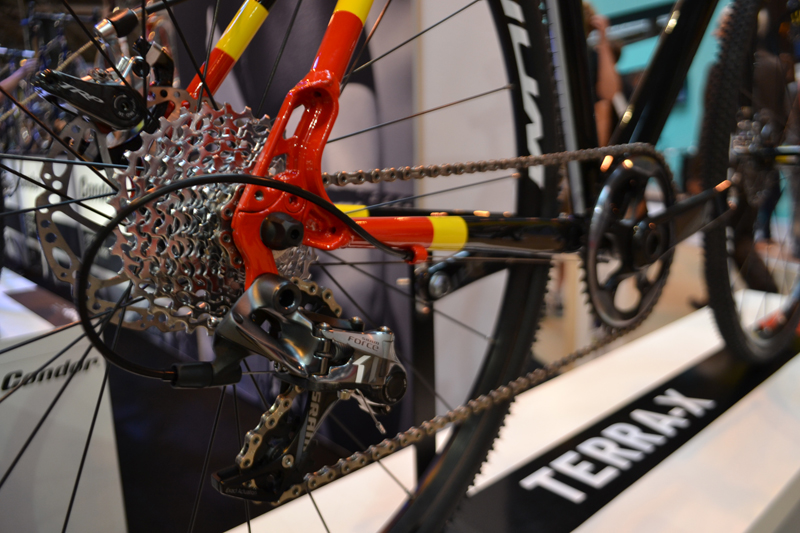 Rose bikes, from Germany, can also be specced out exactly how the customer wishes. Their Pro DX cross with internal cable routing is one of three 'cross models. Rose: website.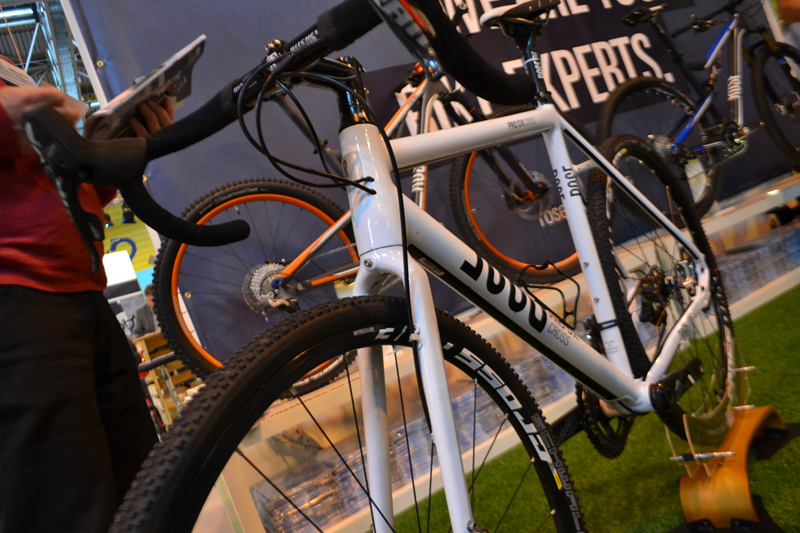 The large Trek stand at the NEC went big on cyclocross with these posters (below) showcasing Trek riders Sven Nys and Katie Compton. The Boones were the highlight with the IsoSpeed decoupler and integrated seatmast. Trek: website.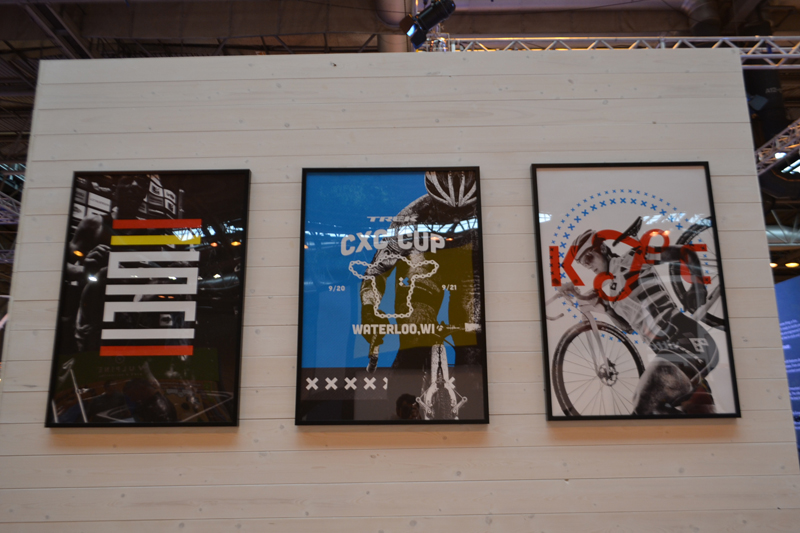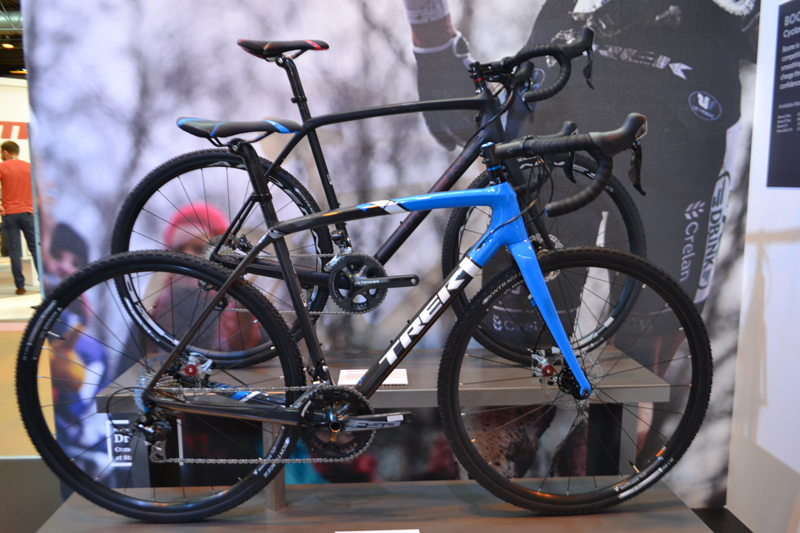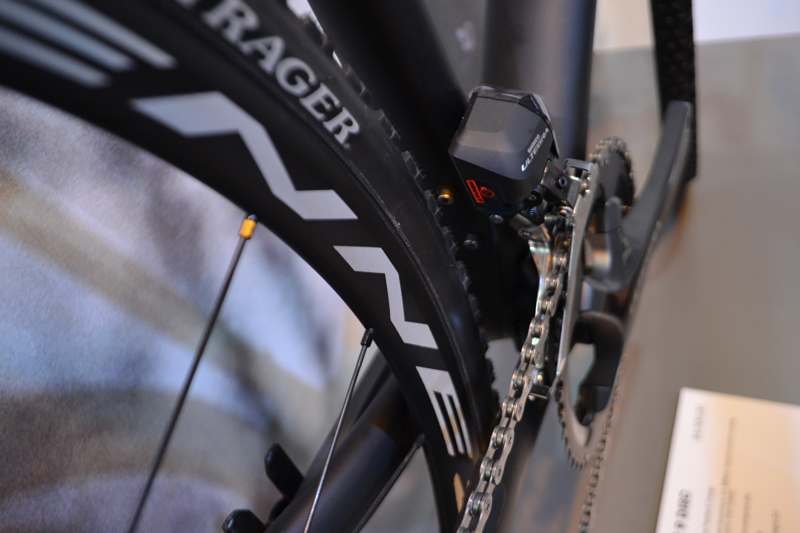 Look were the pioneers of the clipless pedal system (with the new S-Track coming soon) and the X-85 is their carbon 'cross frame (with a different colourway to this model coming for 2015). Look: website.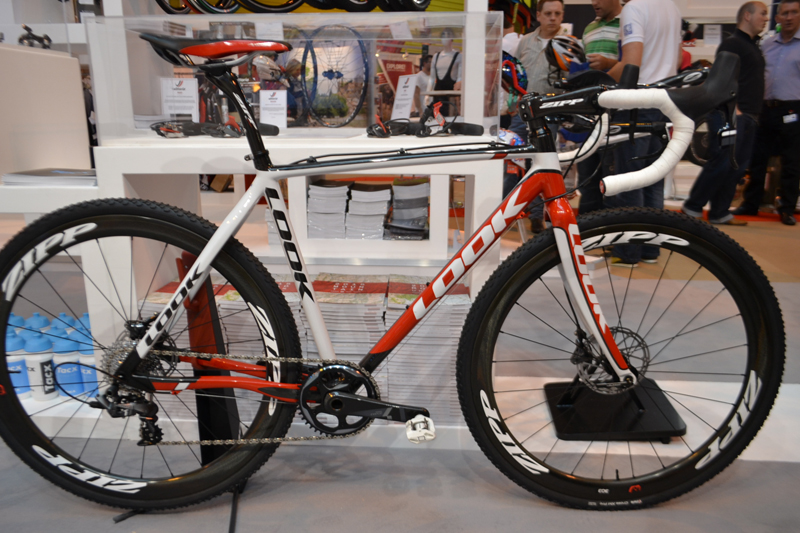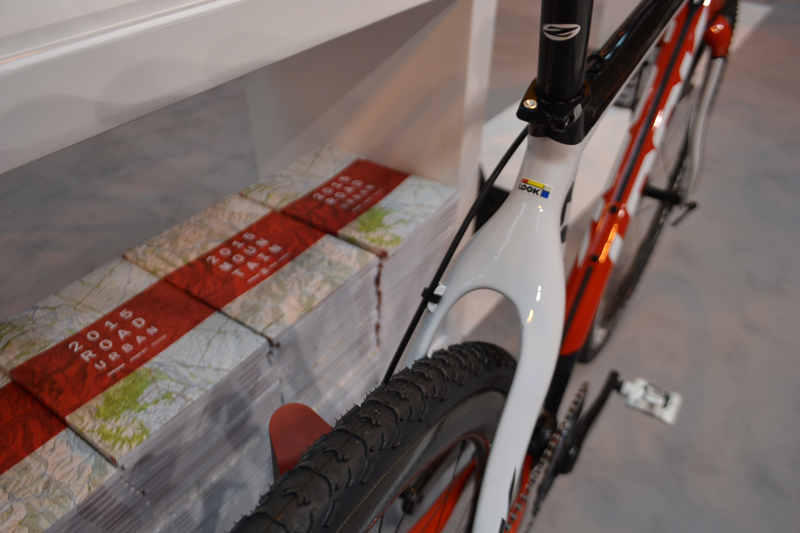 Vittoria have entered the wheel market this year and were showing their new range of hoops including the top of the range tubular Qurano 60 (1405g) as well as some more 'cross practical medium depth rims. The Quarano comes in three depths and is a, wider than traditional, 23.5mm-wide rim - a new trend that should enable your treads to gain greater grip. Vittoria: website.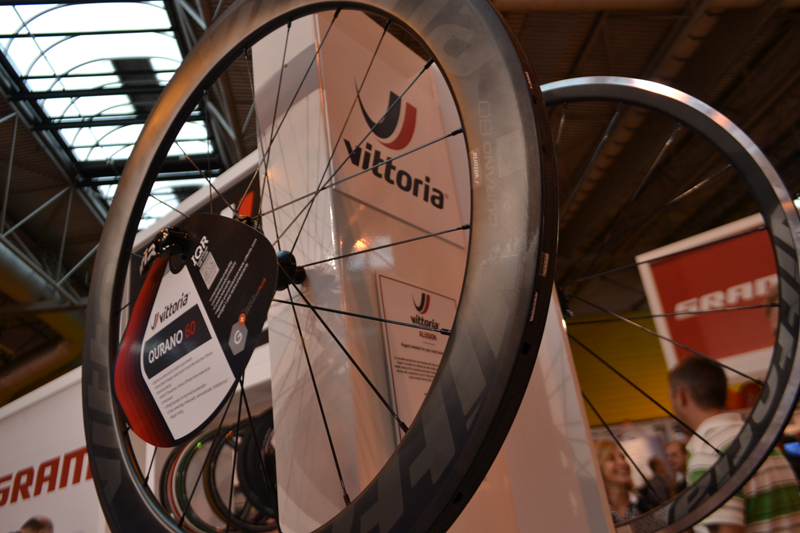 Hope Technology sponsor a large team of UK cyclocross riders (including Three Peaks winner Rob Jebb) and as well as their disc brake systems, headsets and hubs, they have now added a new 'single' chainring to the 'cross goodies section. Hope: website.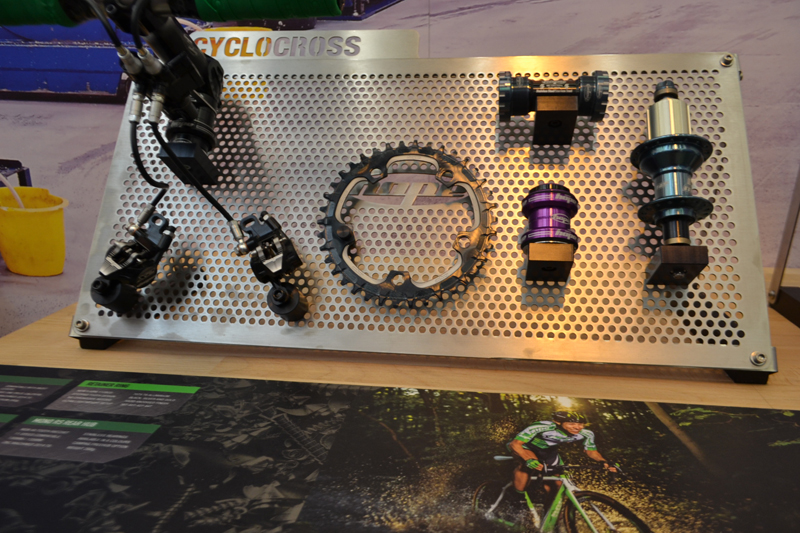 Another in the 'reasonably-priced disc bike category' - the Prime CX (1199 GBP) from Bergamont: website.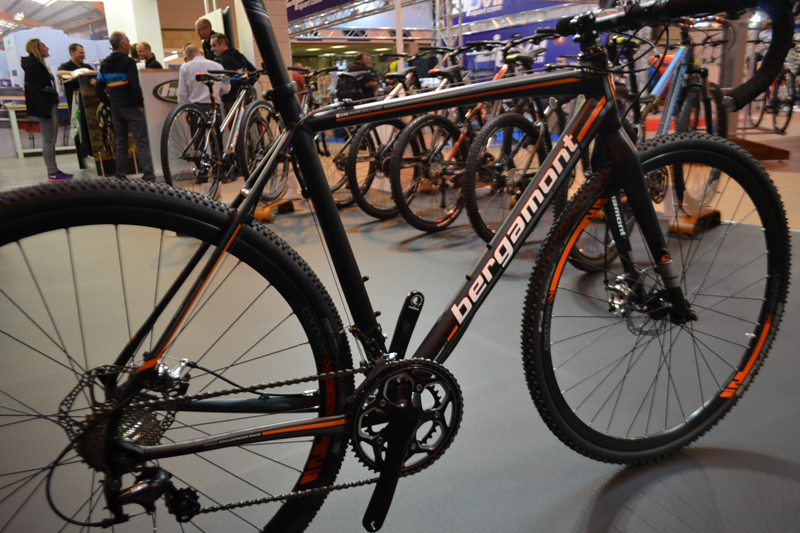 Also on display was the new race team kit from Ian Field's Hargroves Cycles-Ridley RT: website.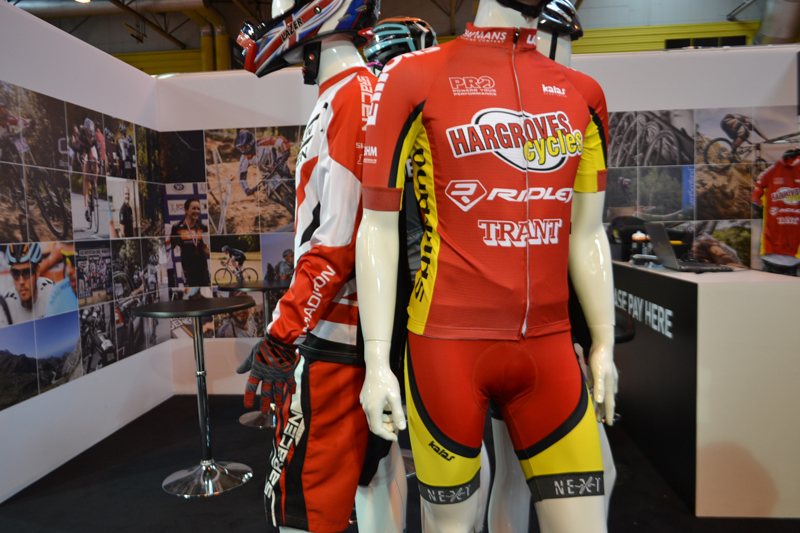 Chain Reaction Cycles have revived the Vitus brand and the Energie VR at 2199 GBP is the top 'cross model. The VR is made from T700 high-modulus carbon fibre and is specced with SRAM CX1, hydraulic brakes and WTB Frequency CX Team wheels - there are two other bikes in their 'cross range. Vitus: website.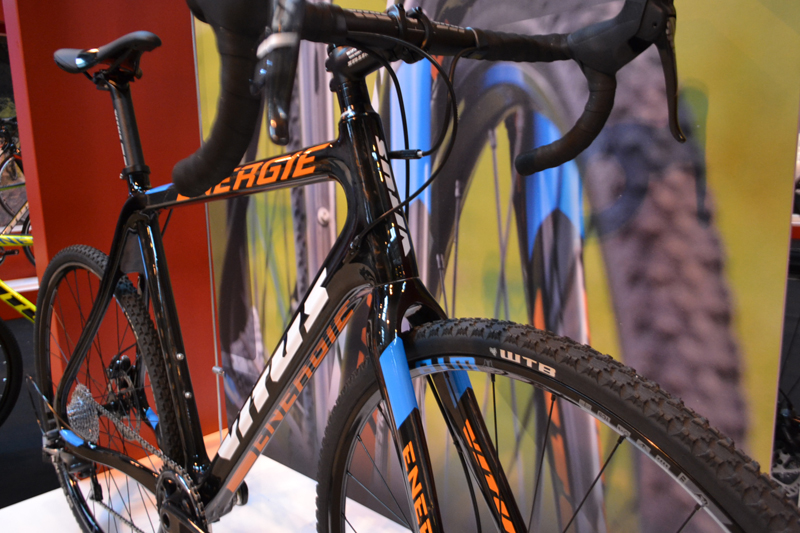 Kinesis UK were showing their ever-popular Crosslight bikes. The Pro Six retails at 1399 GBP. Kinesis UK: website.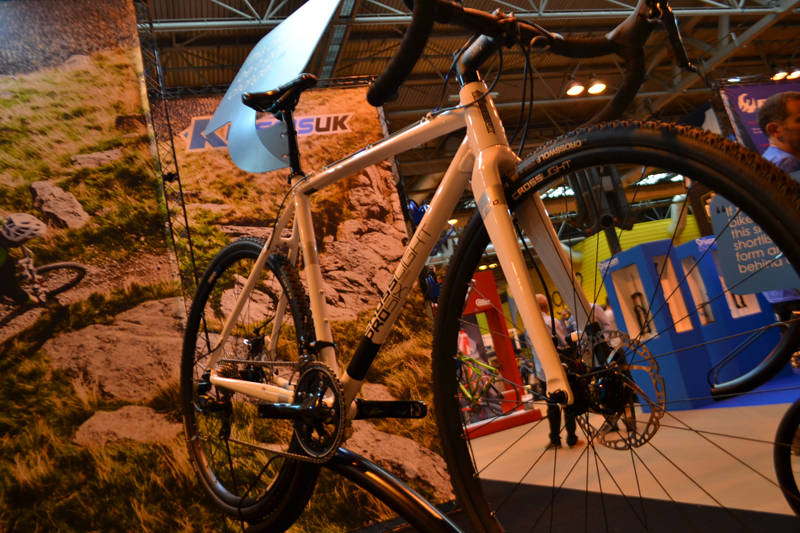 Bontrager brought their colourful shoe collection. The red XXX MTB (nearest) is the shoe used by Sven Nys. Bontrager: website.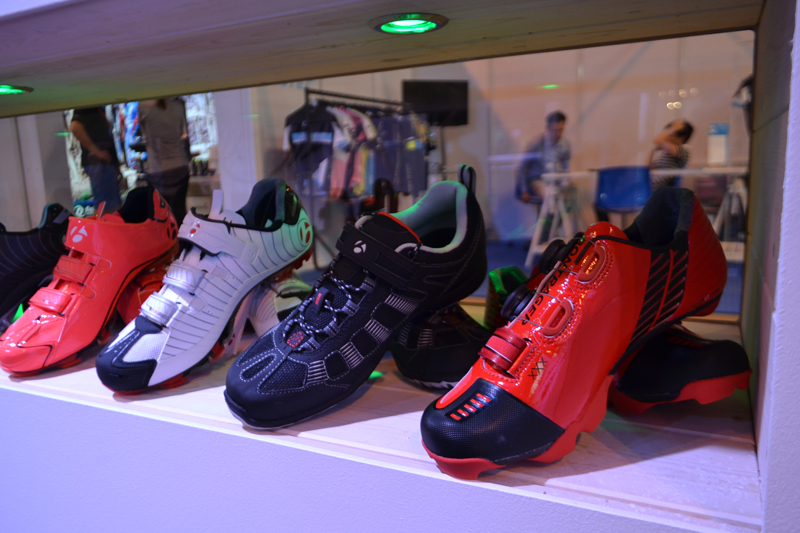 Belgium's Lazer Helmets were proudly presenting the Z1 with it's 'cross friendly aeroshell cover at 199 GBP. Lazer: website.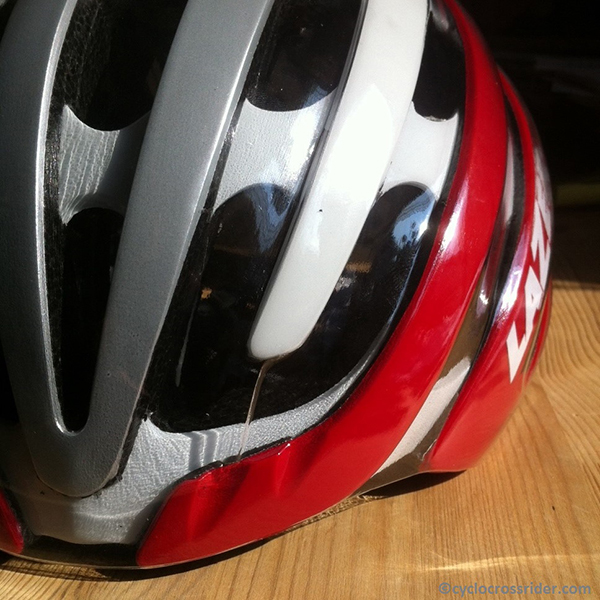 The Pivot Vault whilst not strictly an out-and-out race bike is proving a popular choice for many riders new to 'cross or looking for a versatile bike for more all-day comfort. The Vault has very neat internal cable routing and sells at 3600 GBP. Pivot: website.