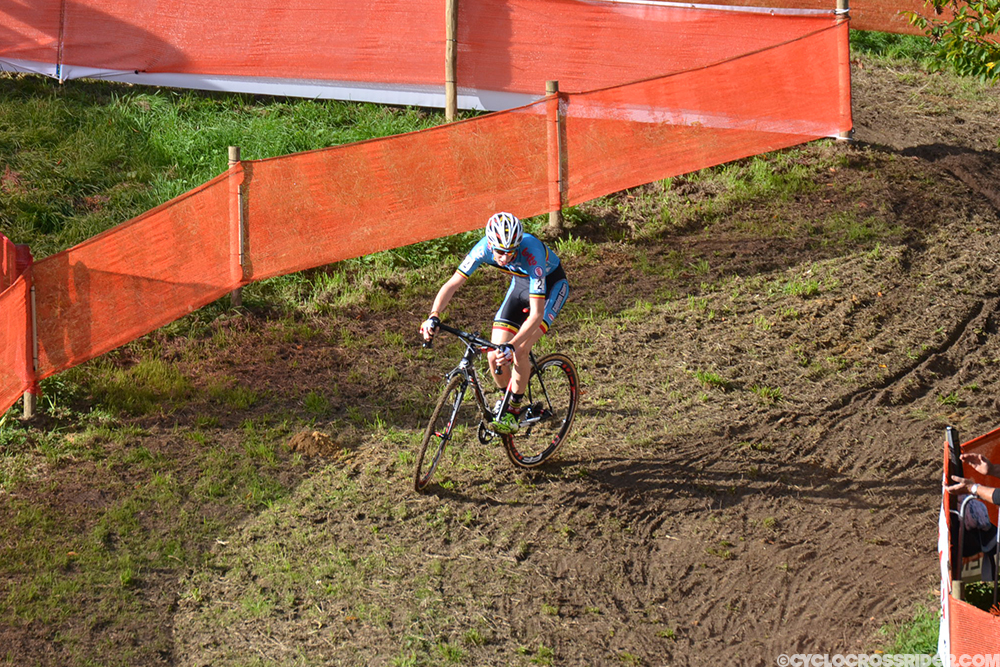 EUROPEAN champion Michael Vanthourenhout was brimming with confidence going into Sunday's opening round of the World Cup – he'd scored his first win against the senior professionals three days previously in the Kermiscross in Ardooie.
The fair-haired rider from Belgium immediately took the lead in the Under-23 race contested on the Cauberg and was chased by home country favourite Mathieu van der Poel. World champion Wout van Aert got a sluggish start and after 15 minutes racing he was some 20 seconds down (in tenth place) on the leading pair of Vanthourehout and Van der Poel.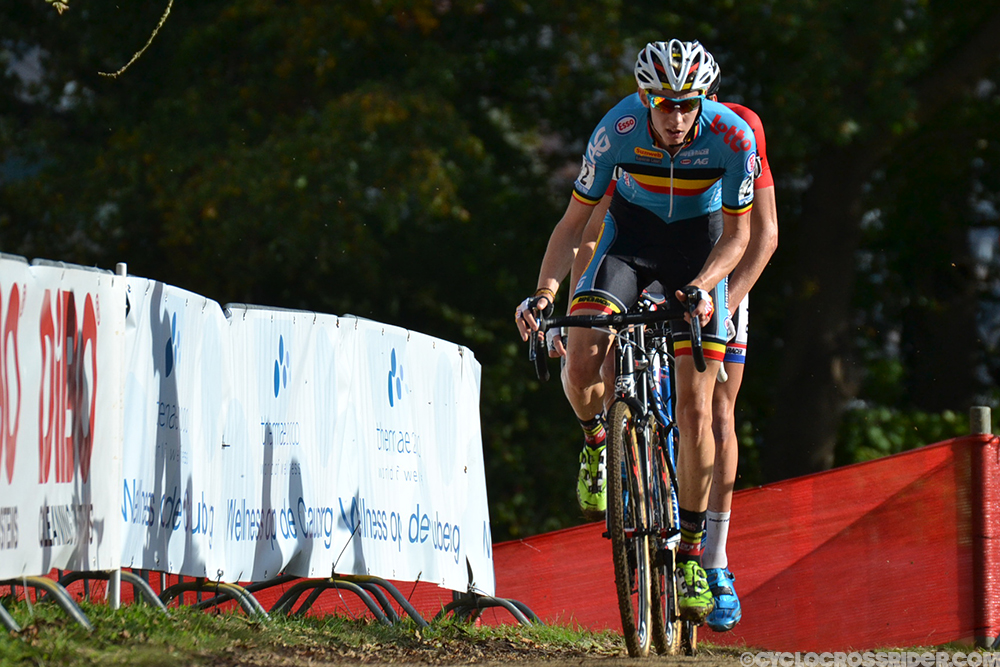 Above: Vanthourenhout leads Van der Poel as (below) Van Aert has a race-long chase.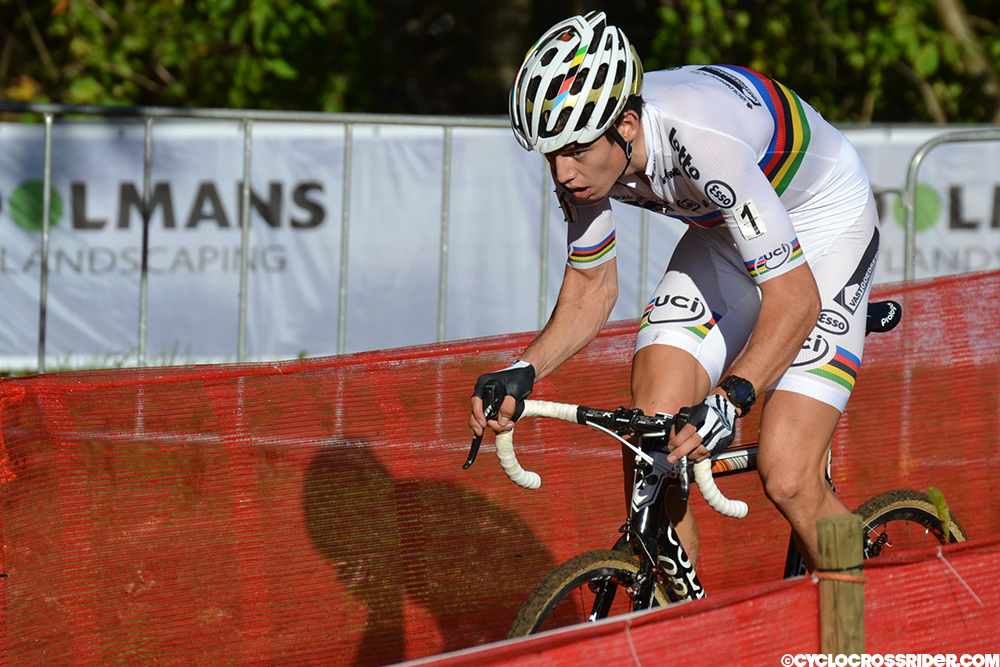 With four laps of the seven lap race remaining Vanthourenhout made his big move and went clear of Van der Poel who quickly dropped back to fifth place. Van Aert was up to fourth place, but he was no nearer Vanthourenhout, in fact he'd lost ground and was at 33 seconds. Frenchman Fabien Doubey looked strong in second place and Brit Ben Sumner was having a good ride just behind top American Yannick Eckmann.
Sumner (pictured below), who got baulked slightly at the start, admitted that the course, with it's climbing and big run-up, did not really suit him, but he was competitive and finished a respectable 23rd. Eckmann who is a former American Under-23 champion (and runner-up last season) was only two places ahead.
Van Aert continued his comeback, but he was 27 seconds behind Vanthourenhout at the finish as Doubey completed the podium. Van der Poel finished sixth.
Under-23 men result: 1 Vanthourenhout (BEL); 2 Van Aert (BEL); 3 Doubey (FRA); 4 Stan Godrie (NED); 5 Gioele Bertolini (ITA)… 21 Eckmann (USA); 23 Sumner (GBR); 25 Tobin Ortenblad (USA); 31 Curtis White (USA).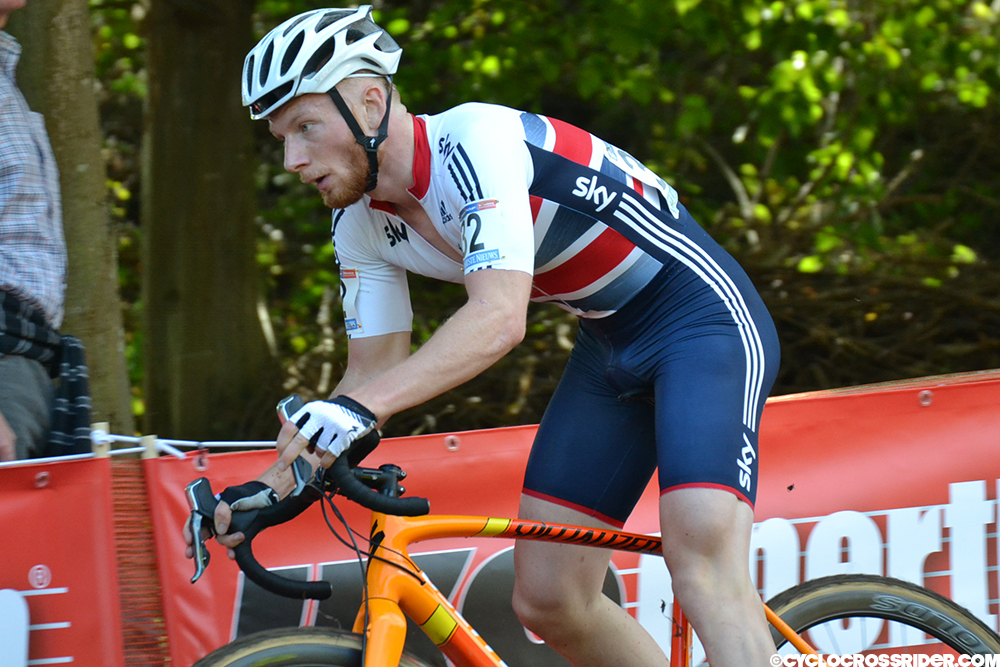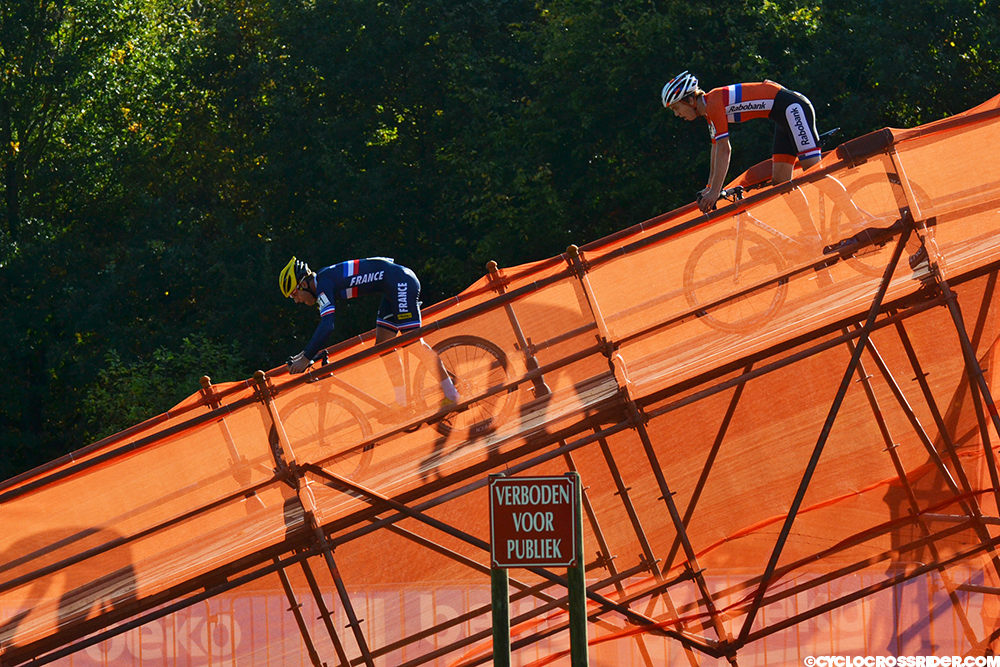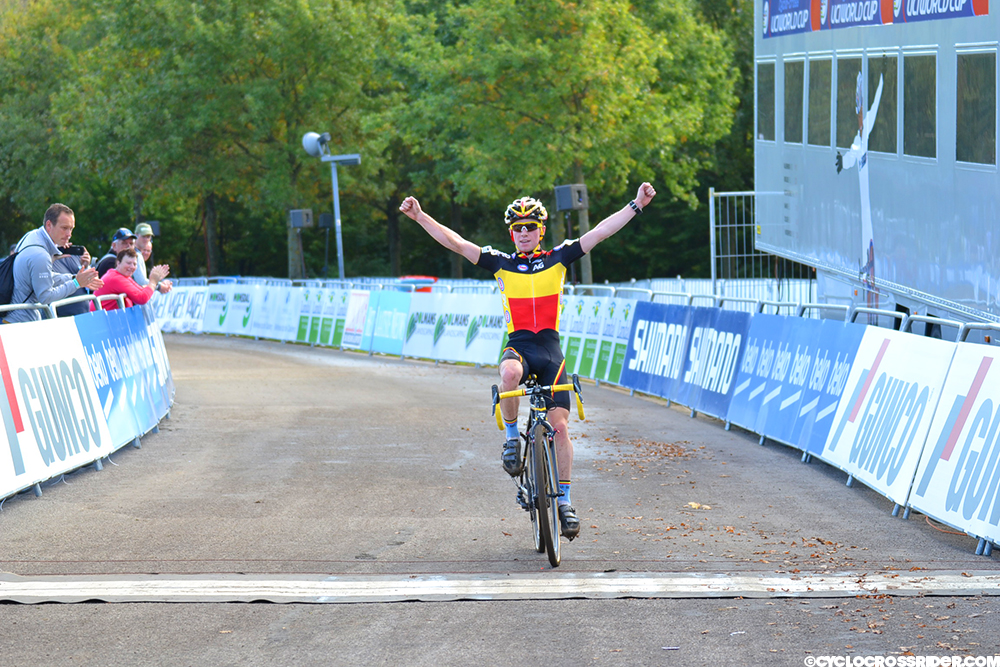 Junior men
BELGIAN champion Eli Iserbyt (above) is the rider to beat in the juniors this season and on Sunday he was a clear winner, some 36 seconds, ahead of Dutchman Max Gulickx. Johan Jacobs of Switzerland took third at 54 seconds and celebrated with a wheelie over the finish line.
Junior men's result: 1 Iserbyt (BEL); 2 Gulickx (NED); 3 Jacobs (SUI)… 12 Gavin Haley (USA); 20 Lance Haidet (USA); 44 Jordan Lewis (USA).