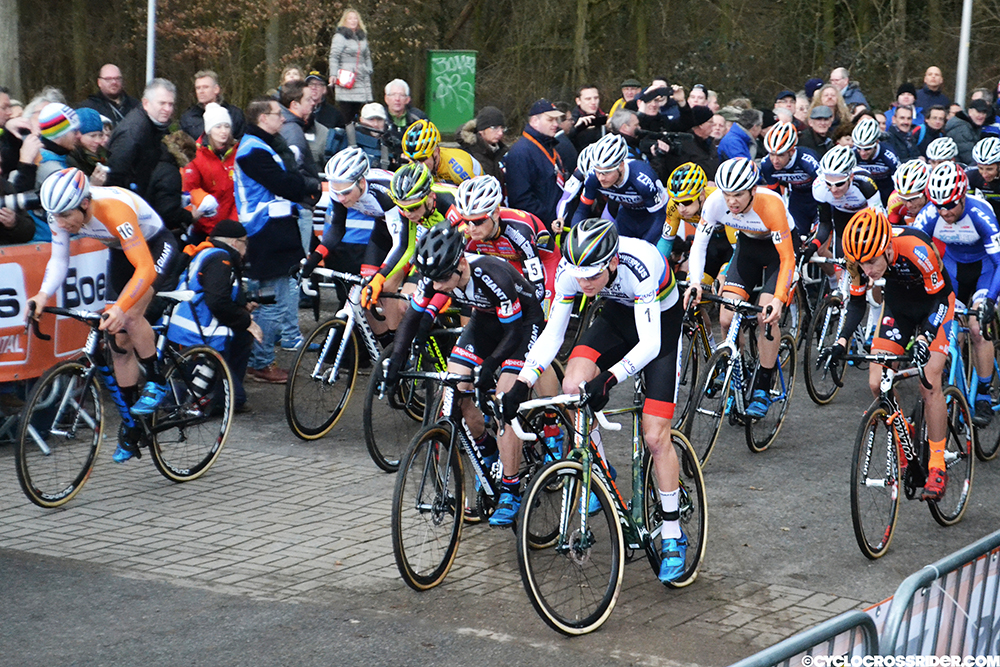 WORLD Champion Mathieu van der Poel showed off his rainbow stripes on home soil on Saturday and the Dutchman took a second successive, and once again impressive, victory in the Boels Classic at Heerlen.

Twelve months ago over the bumpy, old school course in South Limburg, Van der Poel had scored his first ever elite 'cross victory as his then team leader Niels Albert (rattled by losing the Superprestige series to Sven Nys in the final round) could not match his pace and failed to finish.
Heerlen, this season, was Van der Poel's eleventh win of the season and his seventh in 2015 and he was not without top class opposition in this C1-ranked race.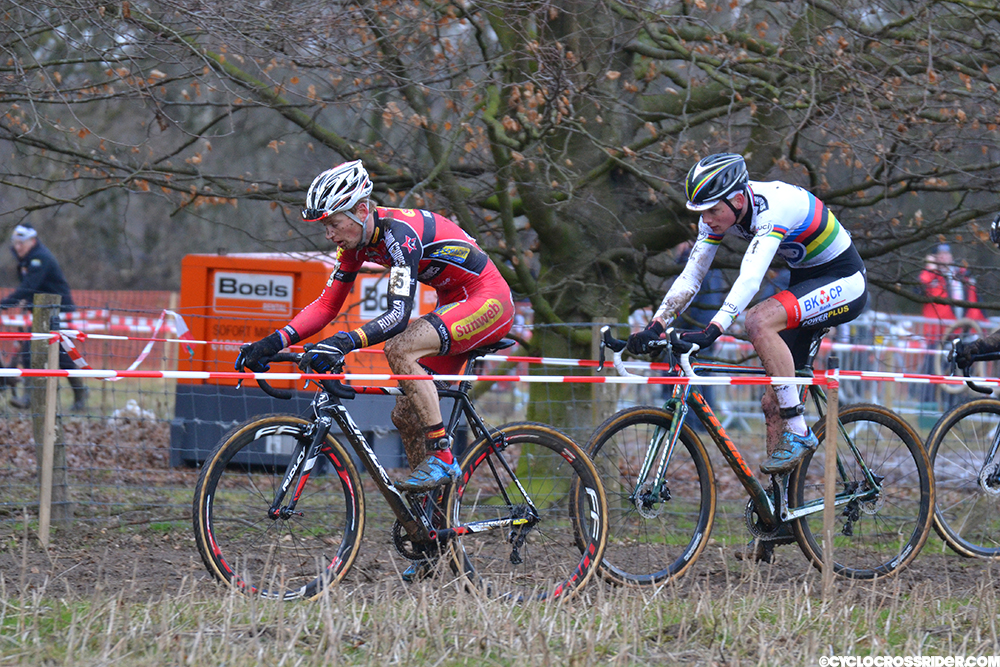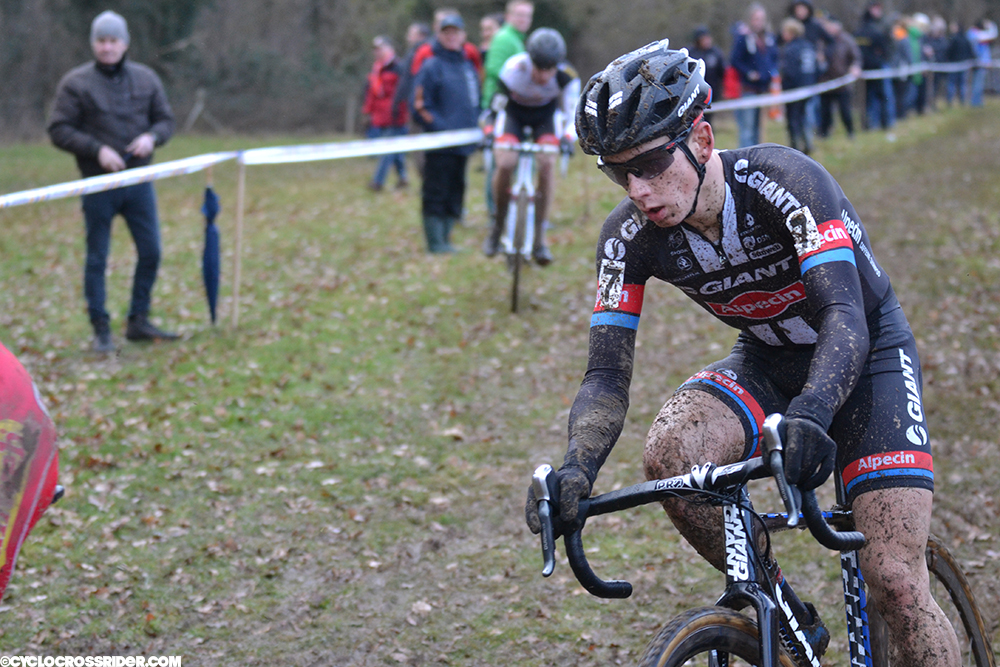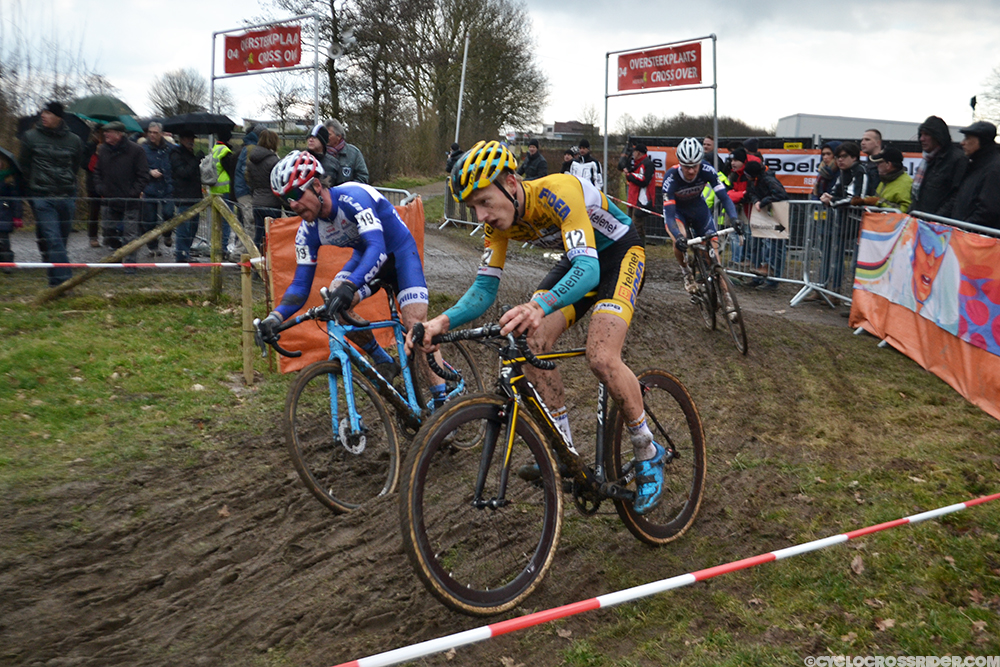 French champion Clement L'Hotellerie was the early leader tracked closely by Kevin Pauwels with Van der Poel content to sit in about eighth position. Lars van der Haar was the next to lead as a nine-strong lead group formed around him.
Hell's Hole
After twenty minutes of racing Van der Poel came to the front for the first time as sleety hail fell on the riders as they climbed out of Heerlen's steep sided 'Hellegat' feature (a natural bowl formed by a steep-sided valley and named "Hell's Hole"). Van der Poel's acceleration reduced the lead group eventually down to just four riders: Van der Haar; Pauwels; Van der Poel; and his team mate Vincent Baestaens. Jens Adams chased bravely for the rest of the race in fifth place, but never regained contact.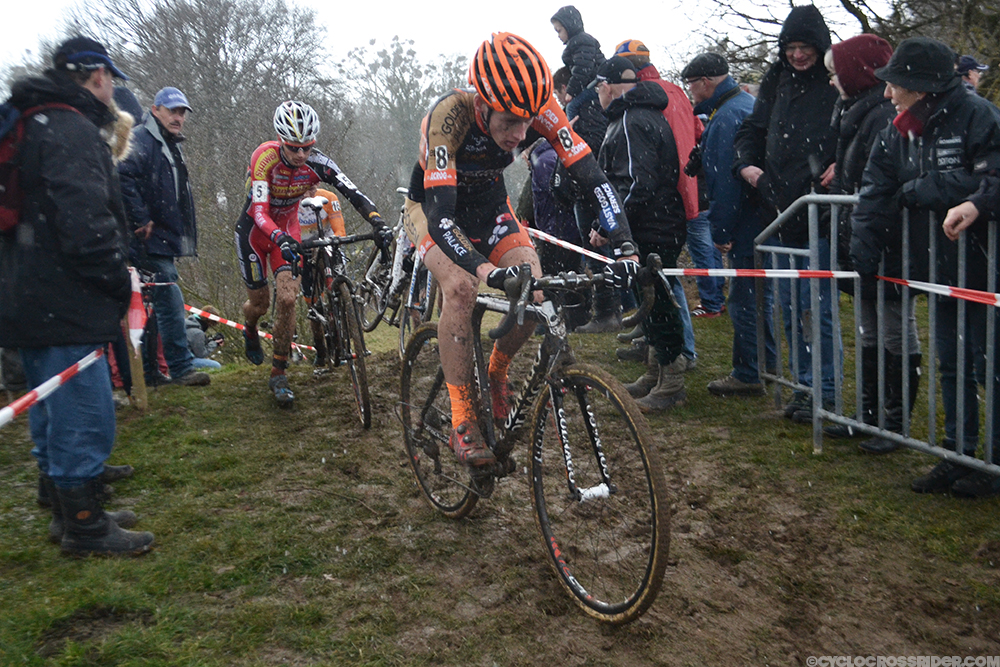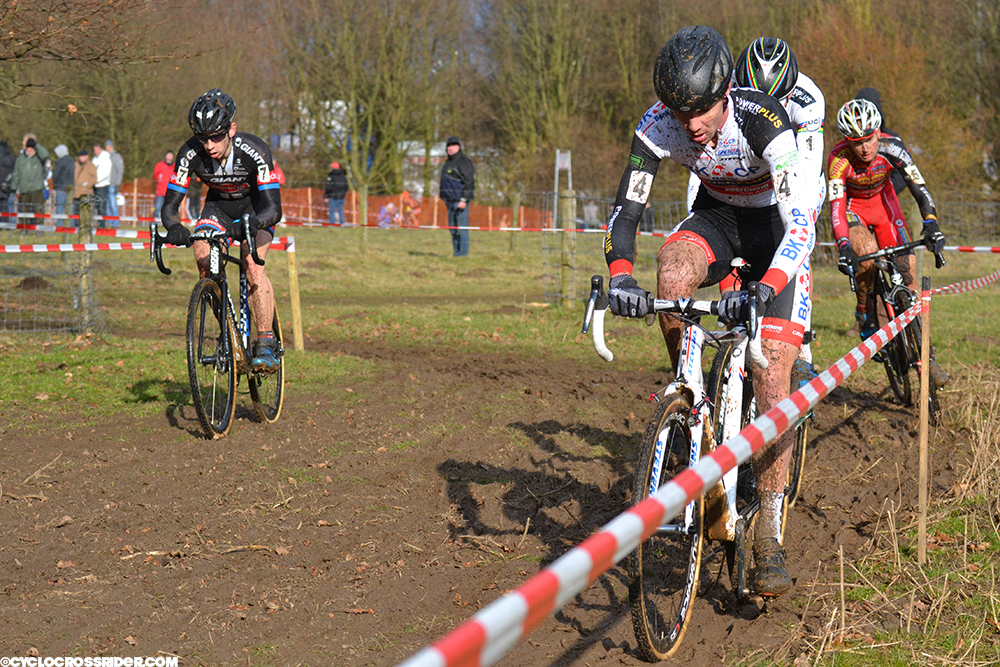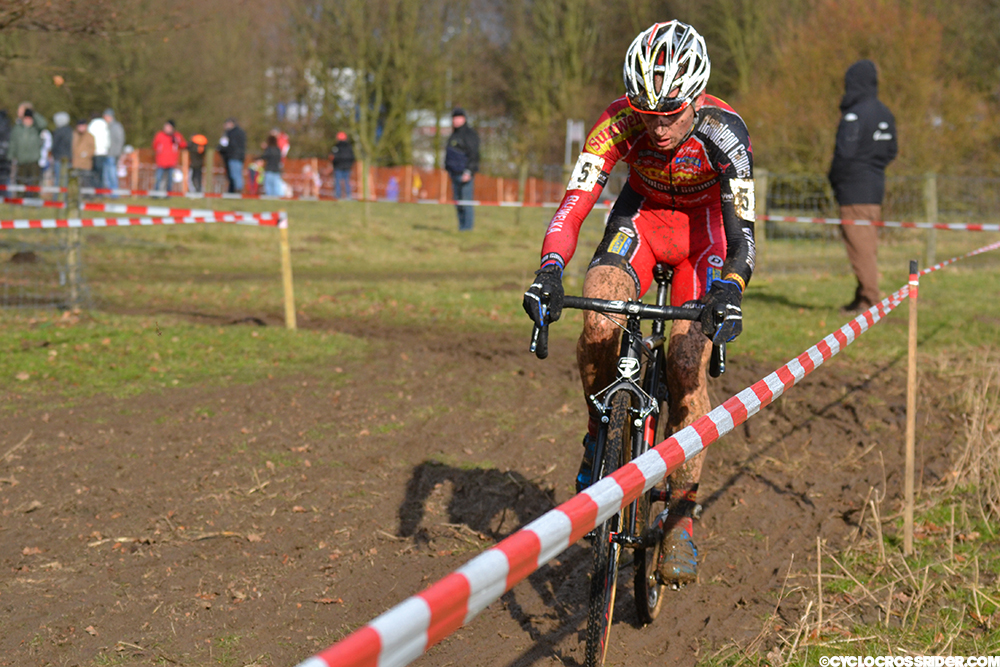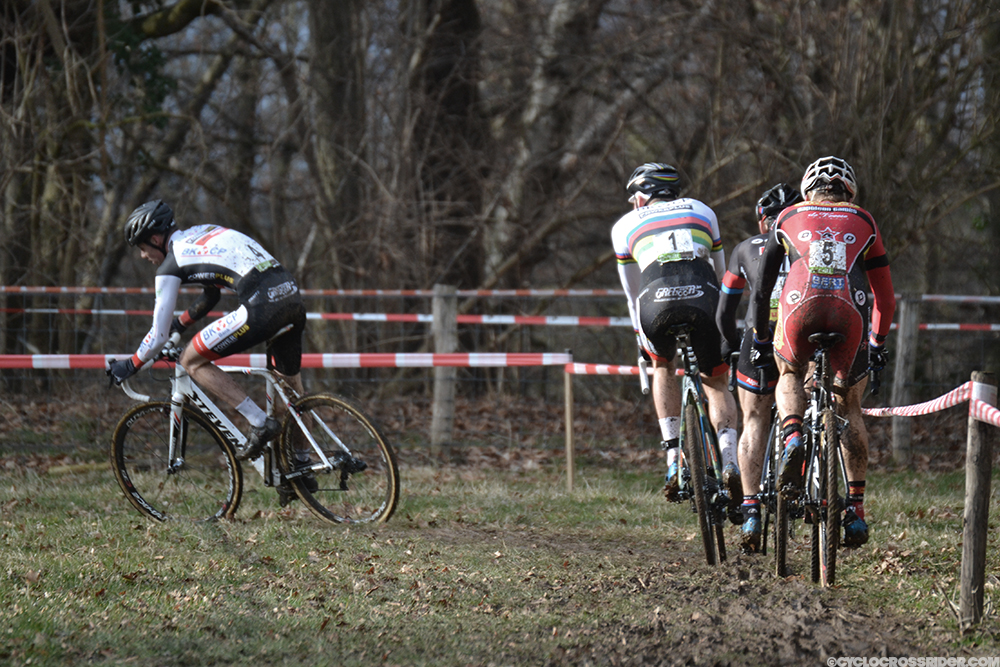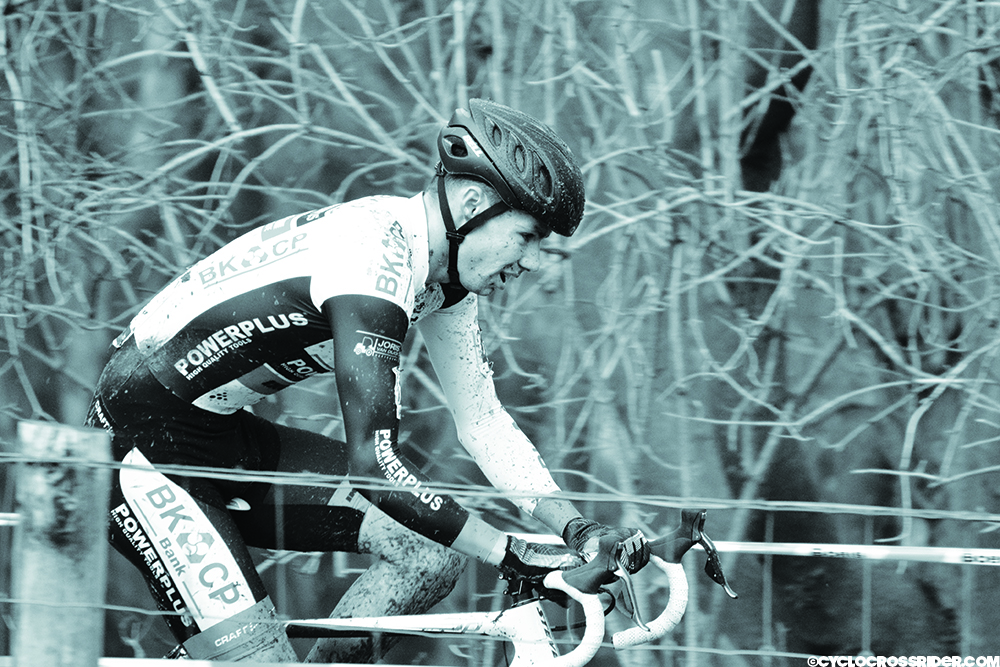 With two riders up front, BKCP-Powerplus were able to play out some team tactics as Baestaens accelerated and Van der Poel looked to Van der Haar and Pauwels to do any chasing.
At the halfway point of the race Van der Poel made his first real attempt to go clear himself, but Pauwels was having none of it and the group of four came back together again. Two laps later, with two laps and 15 minutes of racing remaining, Van der Poel's effort to escape was successful and along the long road section just after the finish line his gap grew incredibly quickly to almost 100 metres.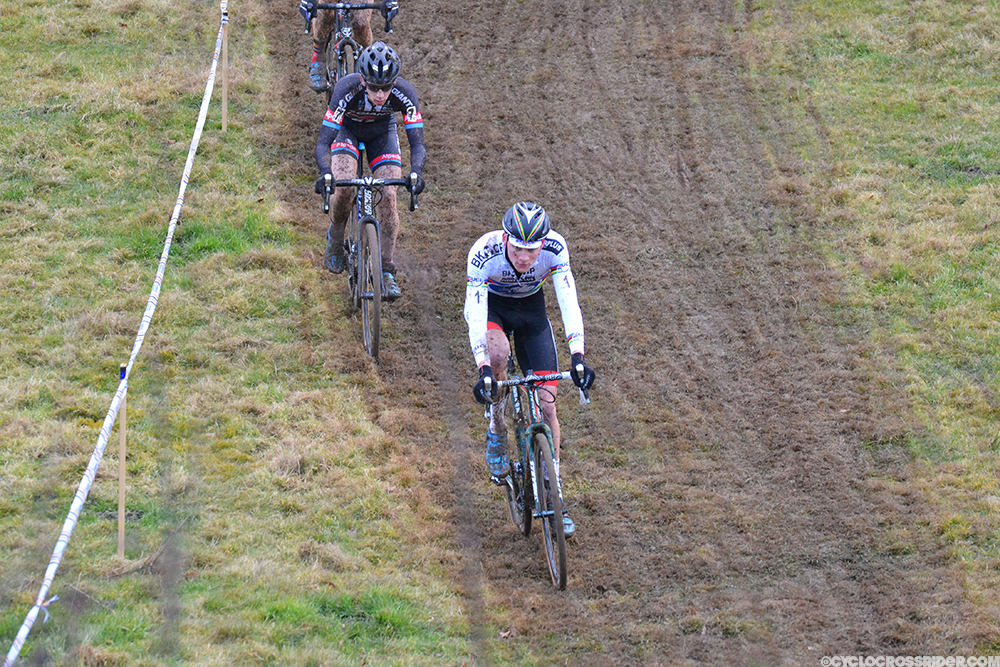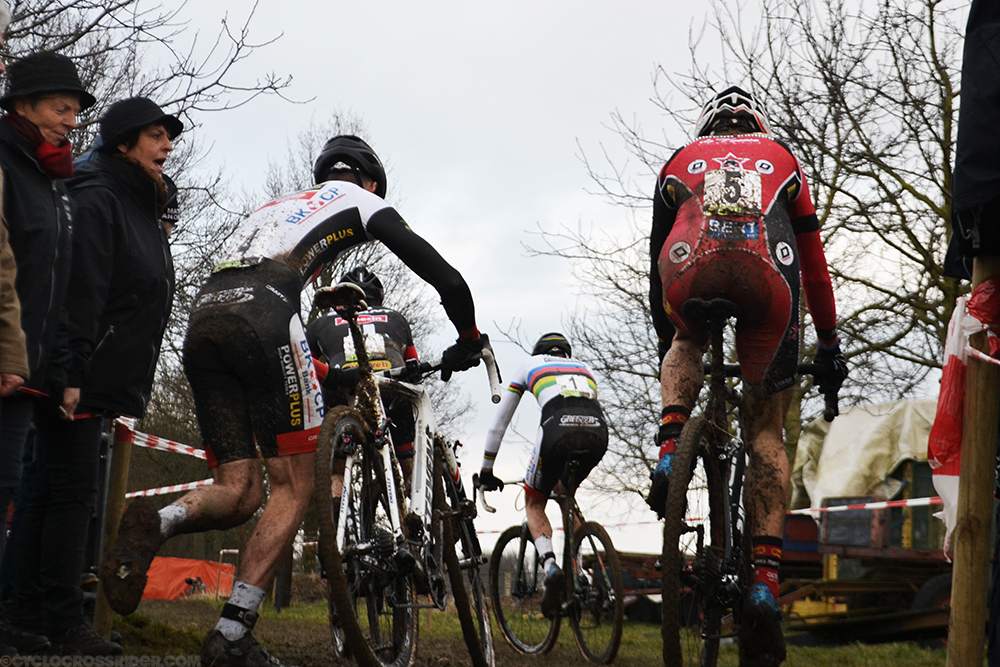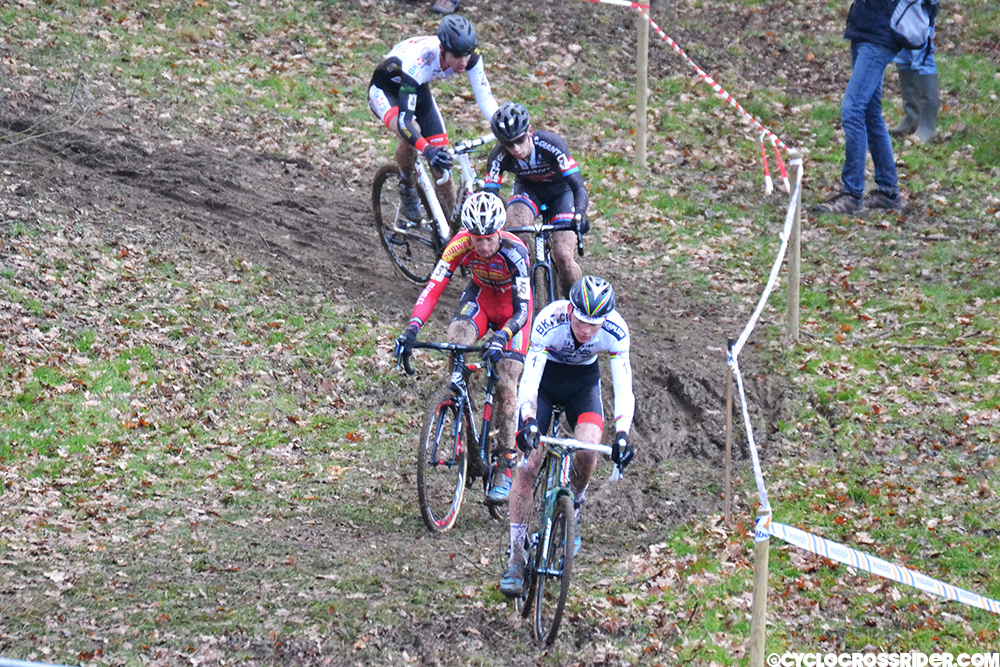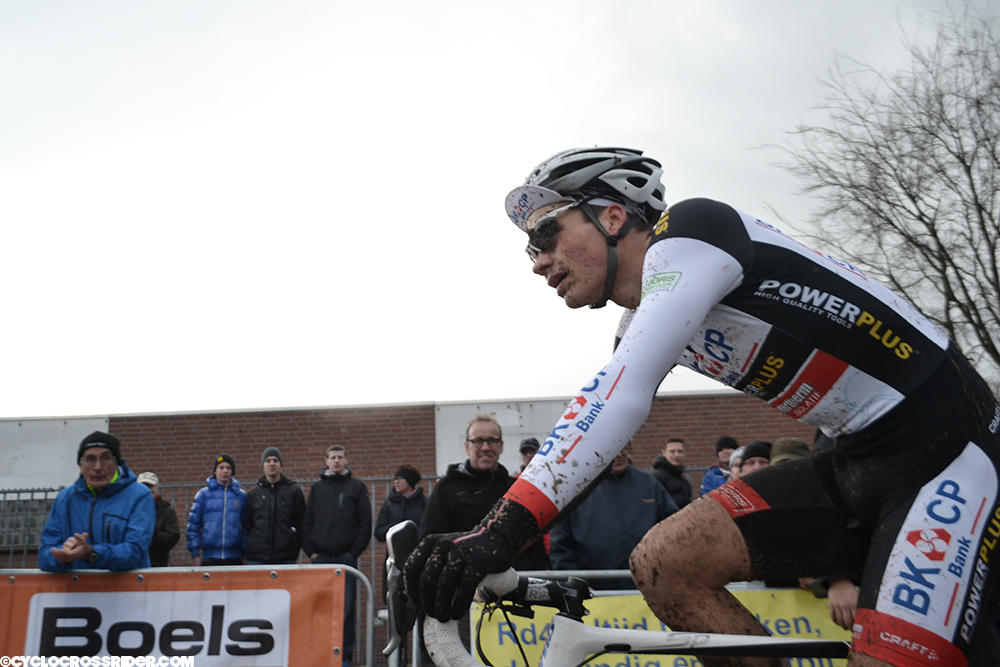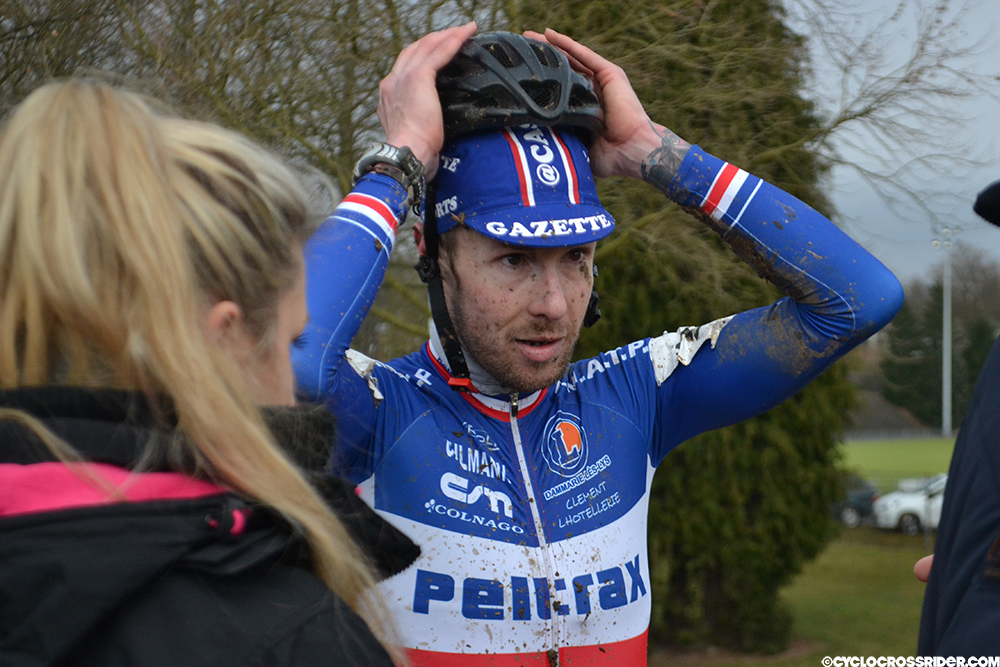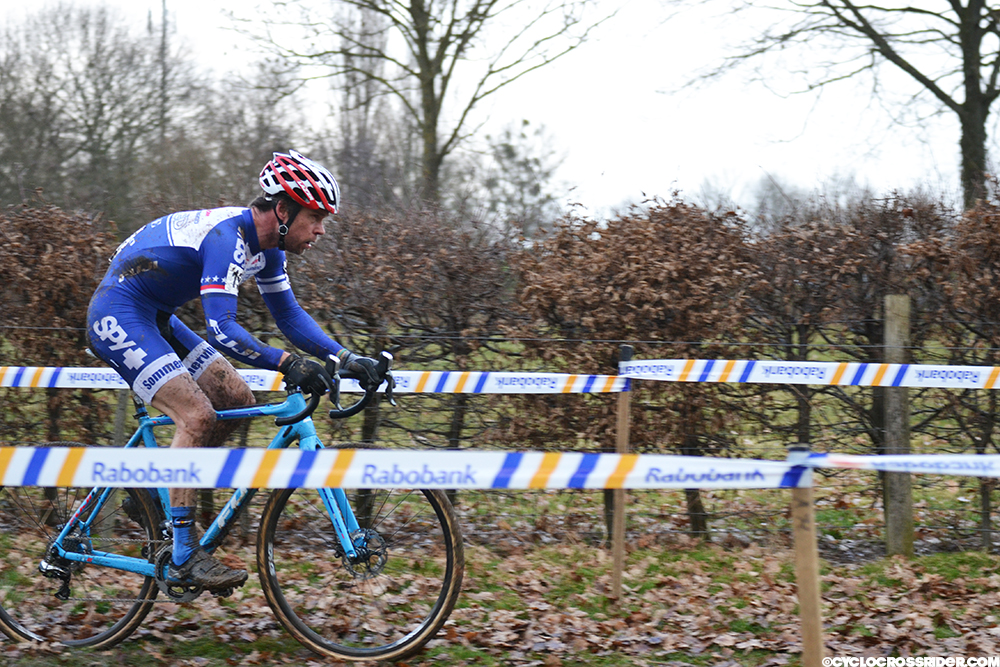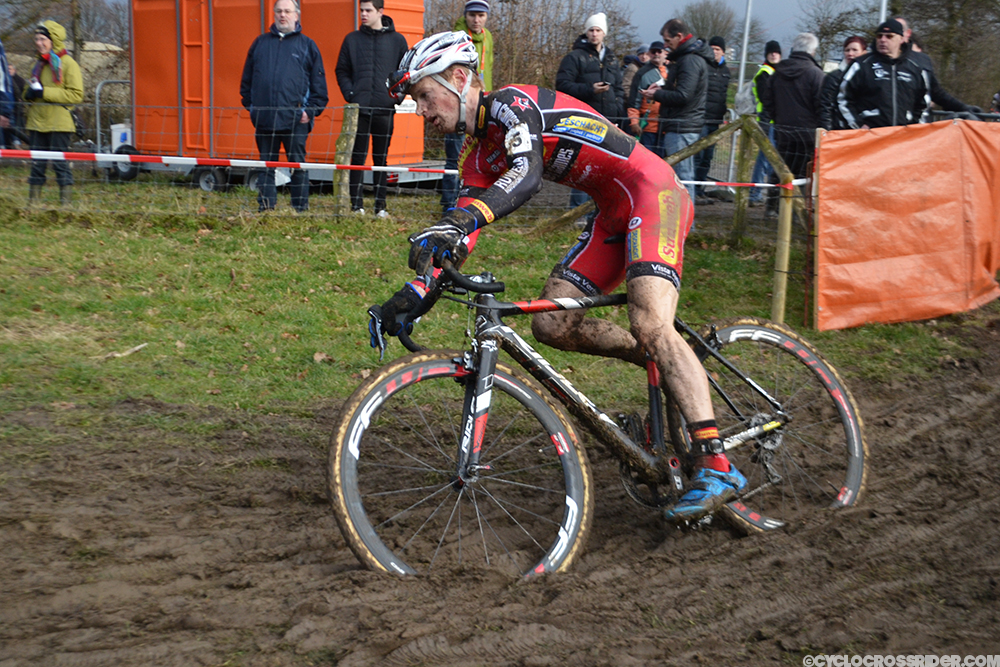 With Van der Poel clear the final two laps were a fight for the remaining podium positions. Dutchman Van der Haar went clear in second place and began re-catching Van der Poel as the leader eased off towards the finish whilst Baestaens was rewarded for his teamwork by outsprinting Kevin Pauwels for third place.

Elite men's results
1 Mathieu van der Poel

2 Lars van der Haar

3 Vincent Baestaens

4 Kevin Pauwels

5 Jens Adams

6 Martijn Budding

7 David van der Poel

8 Thomas Joseph

9 Stan Godrie

10 Joeri Adams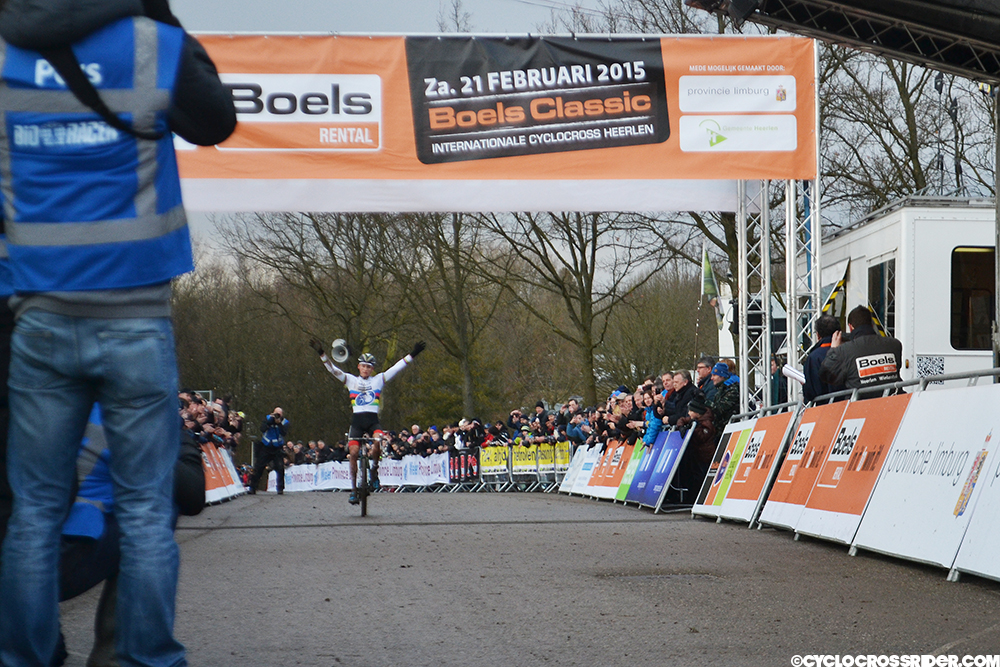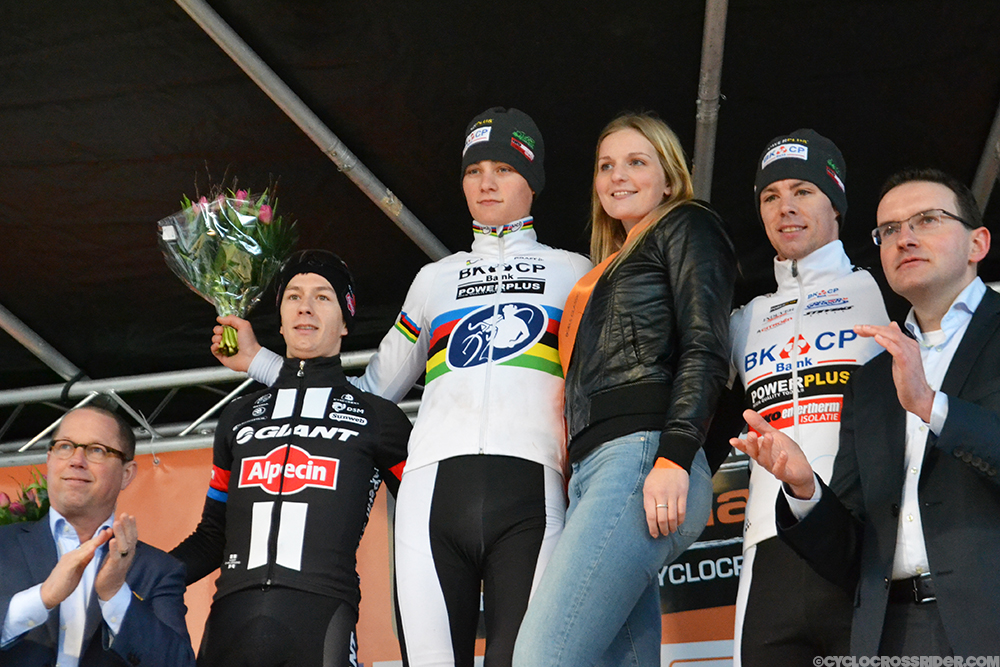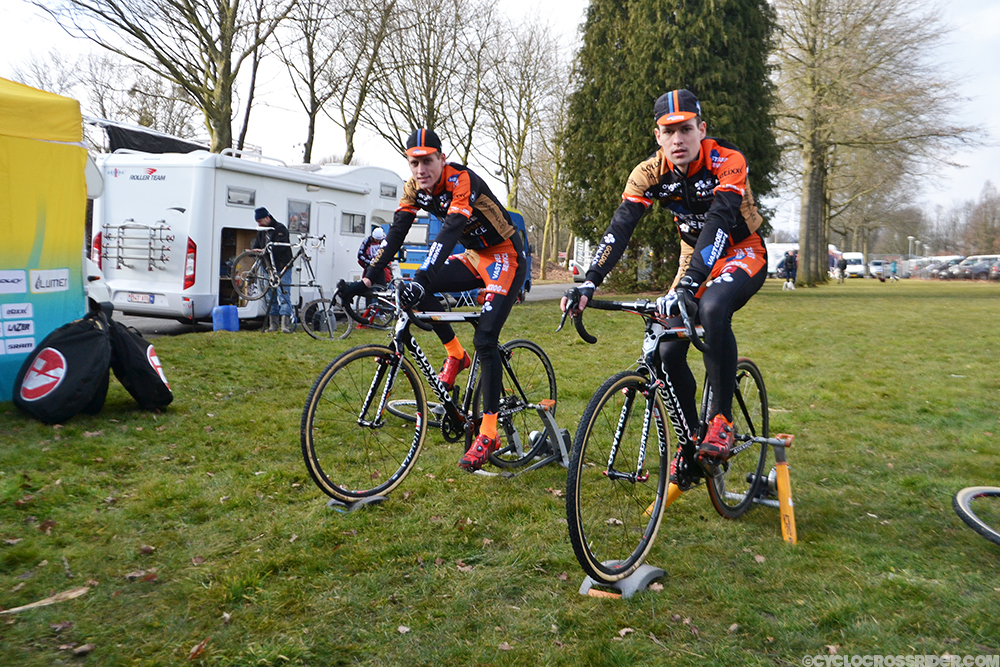 Elite Men's brief report & women's highlights (local TV) here
Elite women's results
1 Sanne Cant

2 Nikki Harris

3 Ellen Van Loy

4 Helen Wyman

5 Sanne van Paassen

Malheur Kleicross in Lebbeke (BEL) - TV Highlights below

In Belgium Wout Van Aert scored his eighteenth win of the season in the muddy national-level (not UCI-ranked) Kleicross on Saturday. Five Belgians fought it out at the front of the race and it was three "under-23" riders (Van Aert officially being elite) who filled the podium places. Last year's winner Sven Nys decided to save himself for Oostmalle on Sunday.
Elite men's results
1 Wout Van Aert

2 Michael Vanthourenhout

3 Laurens Sweeck

4 Klaas Vantornout

5 Toon Aerts