TV Coverage from S4C (Welsh-language channel)
Elite men's race
Highlights package (U23, Juniors, Women & Men)
Under-23 men's race
Junior men's race
Elite women's race here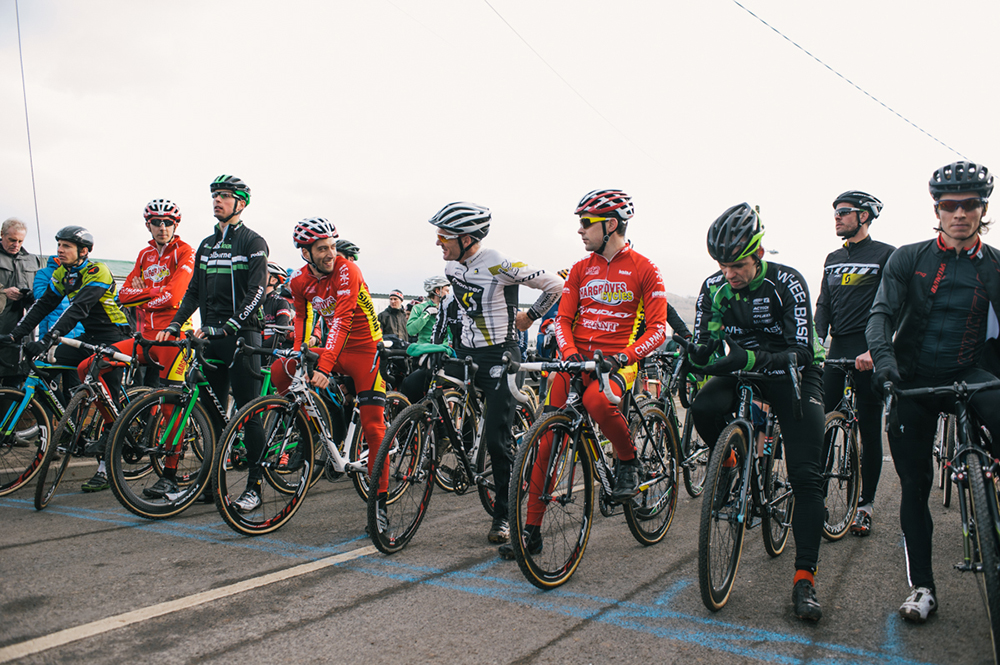 The front row lined up for the British title race (left-right): James Spragg, Steve James, Alex Paton, Ian Field, Nick Craig, Jody Crawforth, Lewis Craven and Liam Killeen. Below: Early leader Steve James.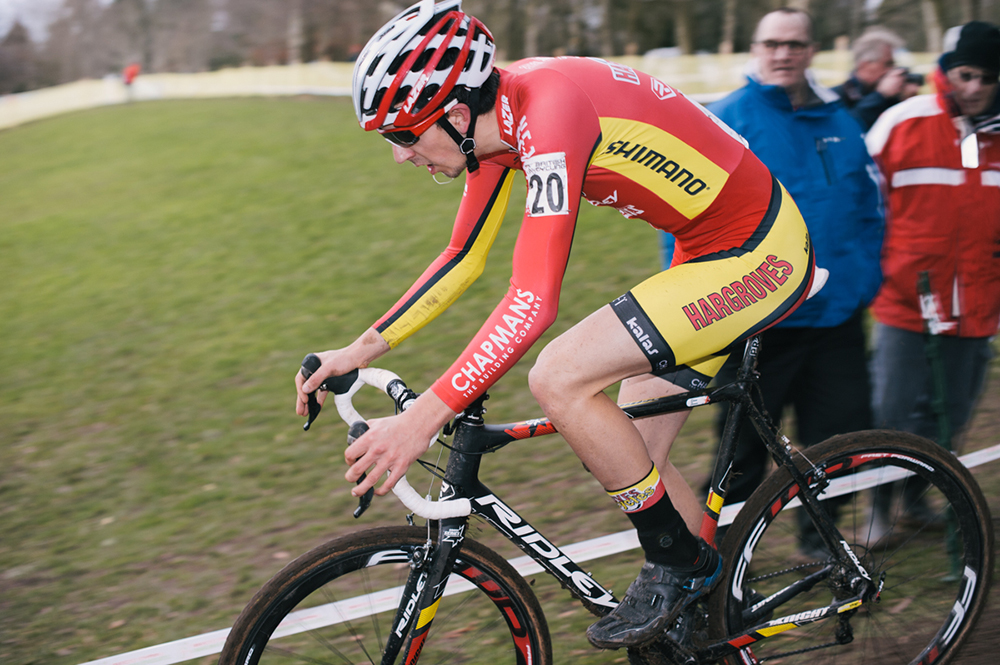 IAN Field won his fourth successive British Championship title with relative ease in Abergavenny on Sunday with a mid-race attack that took him clear of the opposition.
"I feel really proud," Field said afterwards. "The race went to plan, textbook almost. I just let the others ride, I didn't want go too early because I know how strong Liam (Killeen) is and I didn't want him catching me at the end.
The race got off to an interesting start as Field's team mate and former Under-23 champion Steve James (Hargroves Cycles-RidleyRT) flew off the line and opened up an immediate gap over the rest of the field who all looked a little confused about what to do.
This also allowed pre-race favourite Field to sit in the chase group and look relaxed as the work to keep James within sight was done largely by Alex Paton (Pedal Heaven Colbornes Cycles) – something that he seemed to pay for later in the race. The rest of the chase group consisted of mountain bike Olympian Liam Killeen ((Malvern Cycle Sport), 2009 champion Jody Crawforth (Hargroves Cycles-RidleyRT), Lewis Craven (Wheelbase Altura MGD) and Steven Roach (Ride Coventry).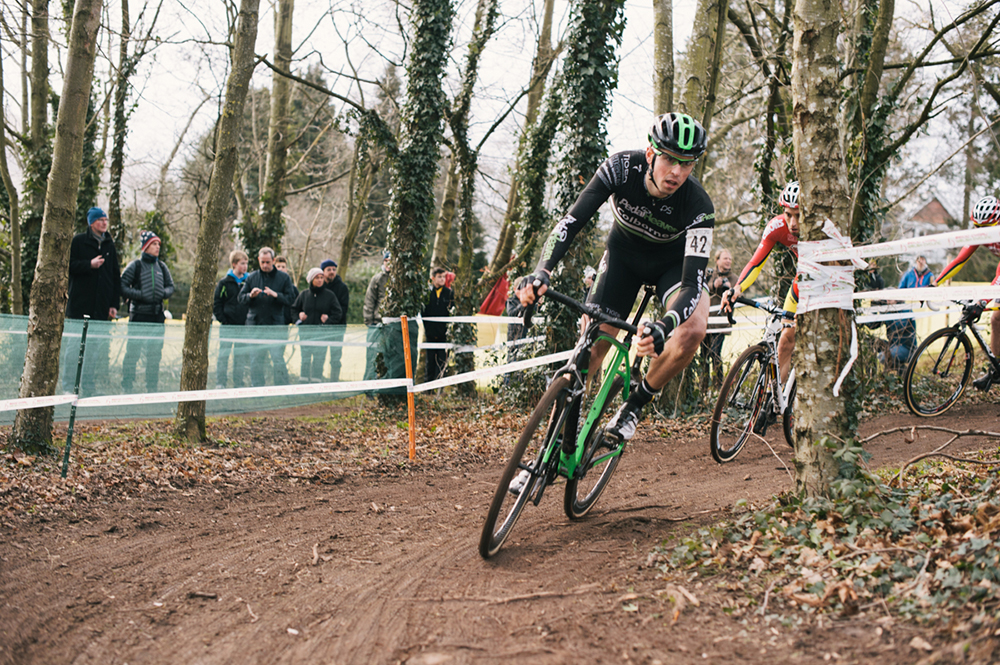 Former junior champion Alex Paton led the pursuit of James as Ian Field (below) took his time.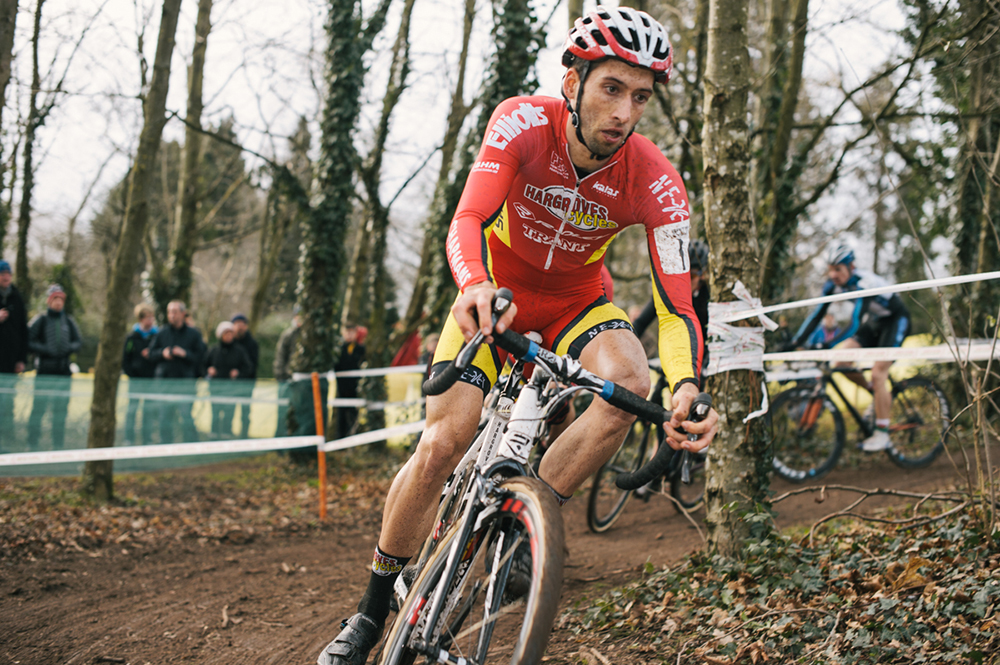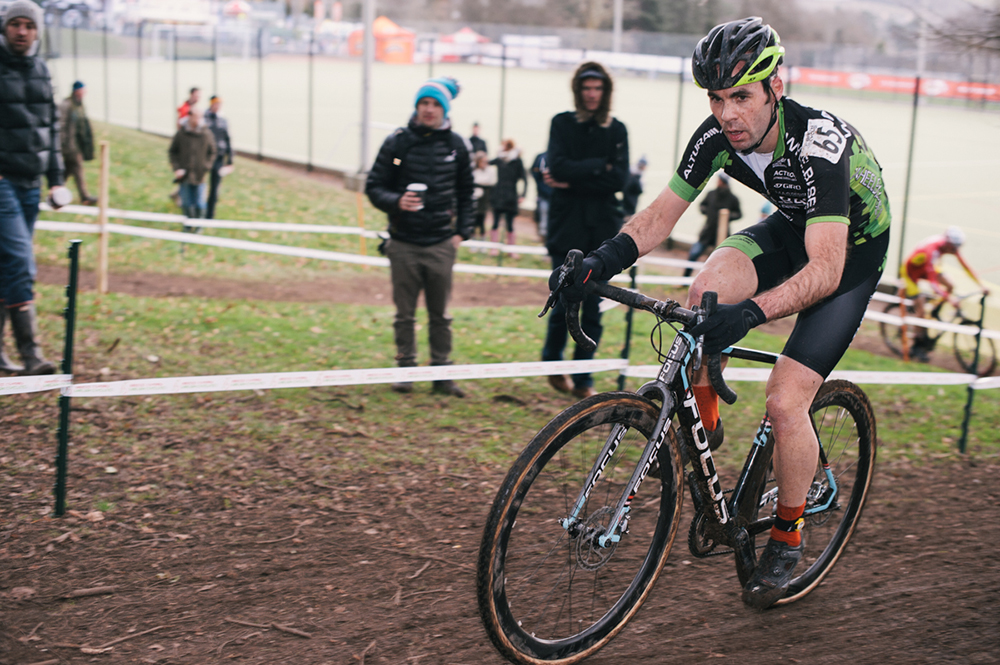 One of the surprises of the day was Lewis Craven's great ride to the bronze medal.
Once James was caught - and passed - by his pursuers, it was Killeen, four times a runner-up in this race, who began to up the pace. With James gone, Roach was the next rider to crack and be dropped from the group and with Paton also hanging on at the back, eventually the lead group was down to just four: Killeen; Field; Crawforth; and Craven.
That was until Field decided to put turn the heat up
That was until Field decided to turn the heat up and made his attack. The third and fourth laps, of the eight-lap race, were where Field put in the two fastest laps of the day. On the third full lap Field was eight seconds quicker than the chasers and on the fourth lap he had more than doubled his lead before easing off again with the gap established.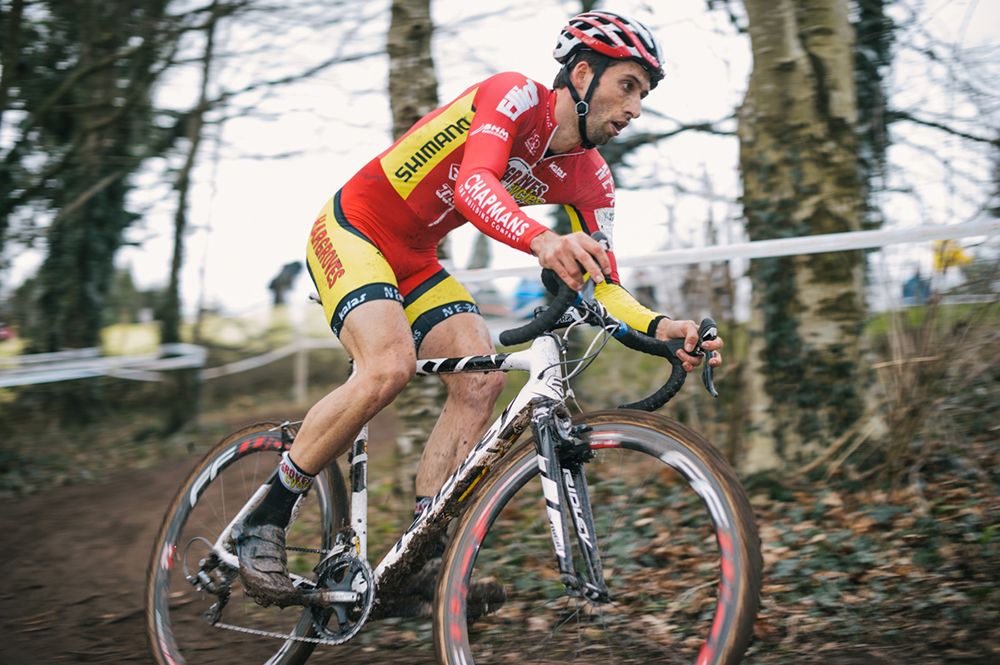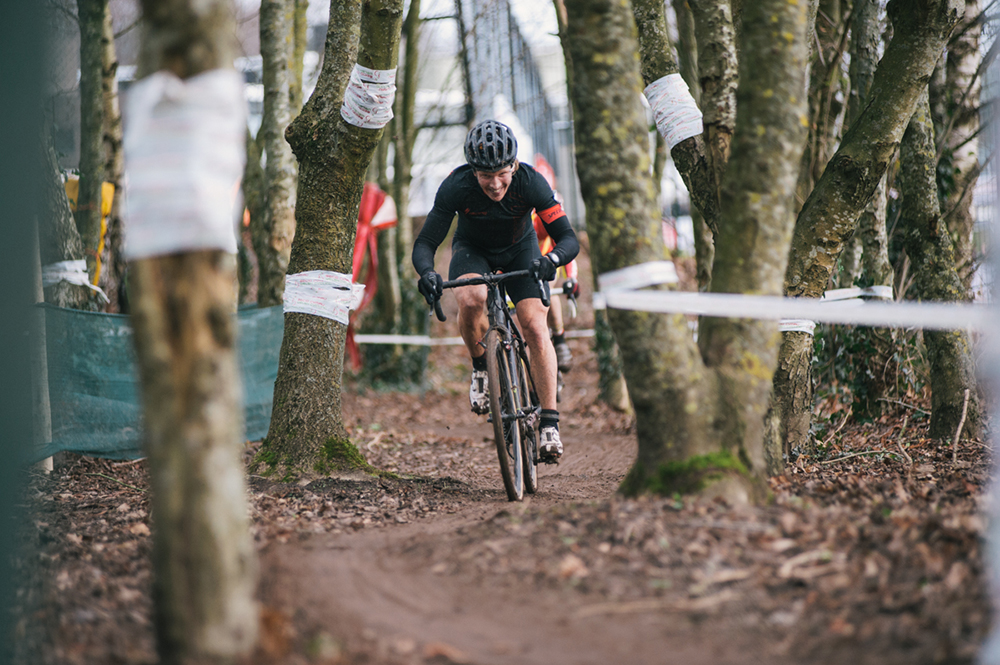 Liam Killeen works hard but could not match Field's mid-race attack. Below: Crawforth's puncture put him out of the medal hunt.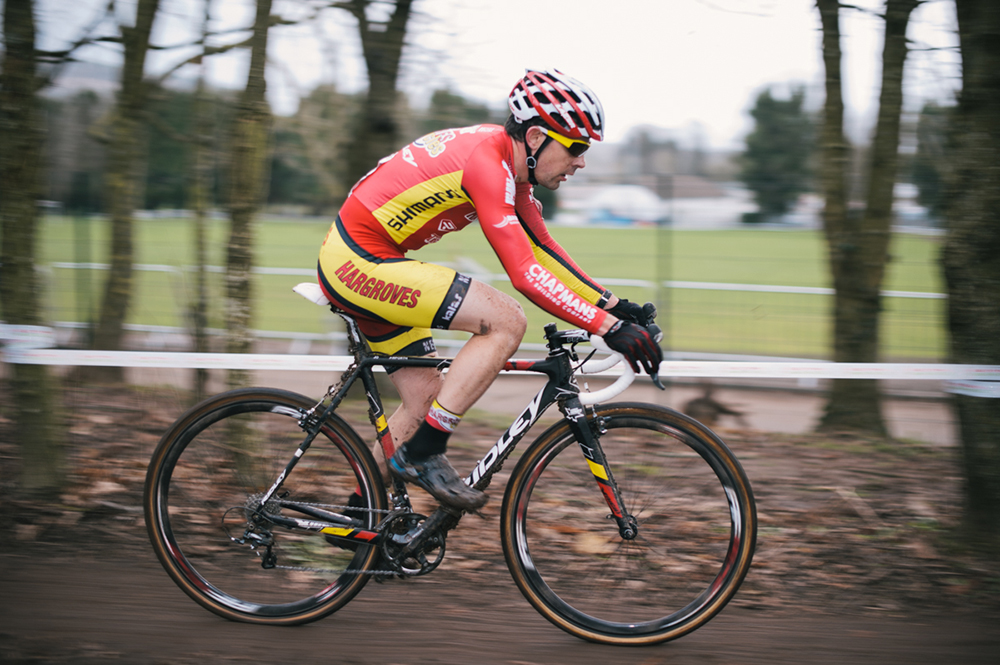 From thereon in, it was just a matter of how much time the champion could put into the rest and the way he rode the course was a joy to watch. Behind the battle was on for the other medals with Killeen leading Crawforth and Craven. Former champion Crawforth - as a team mate of Field's - was almost glued to Killeen's rear wheel whilst Craven was battling to hold the wheels.
It was on the long, windy straight on the final lap where Killeen made his move and at the same time Crawforth got a puncture and had to limp to the pits leaving the bronze medal open for Craven to ride into.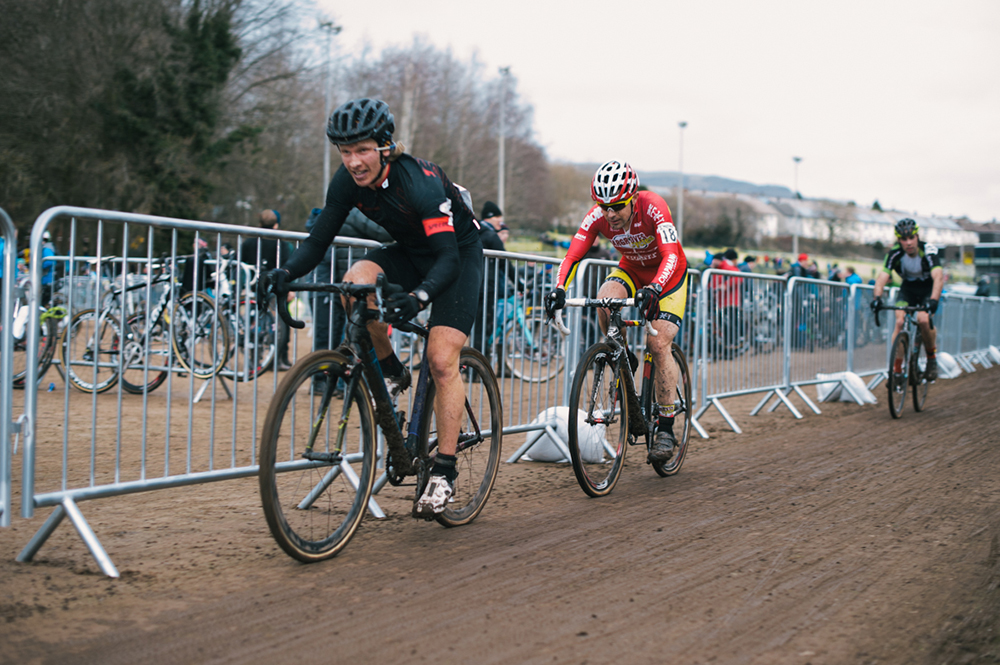 The battle behind Field for silver and bronze was fought out by Killeen, Crawforth and Craven.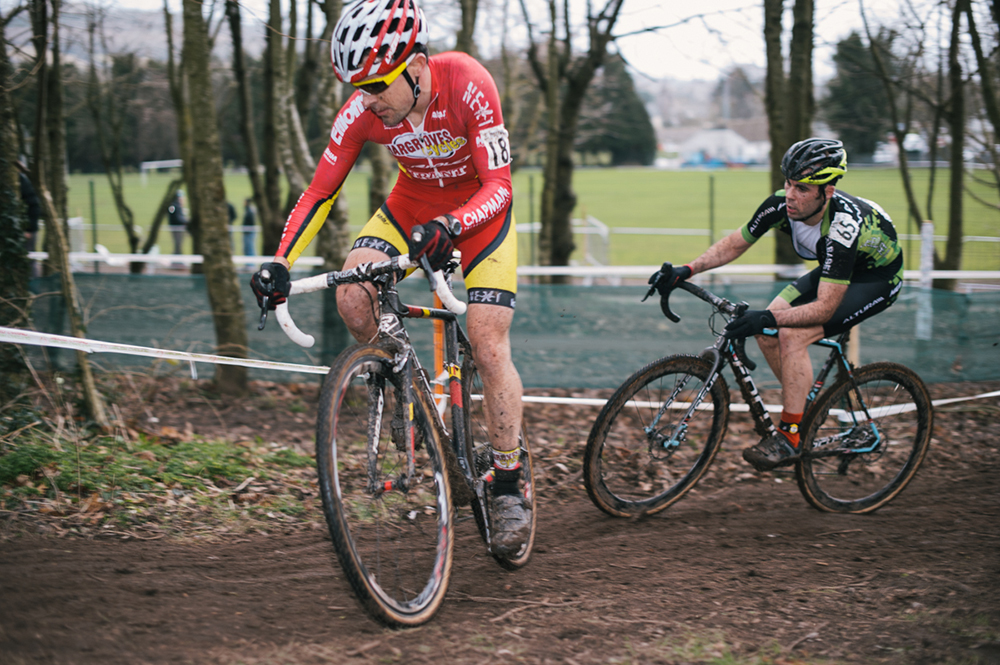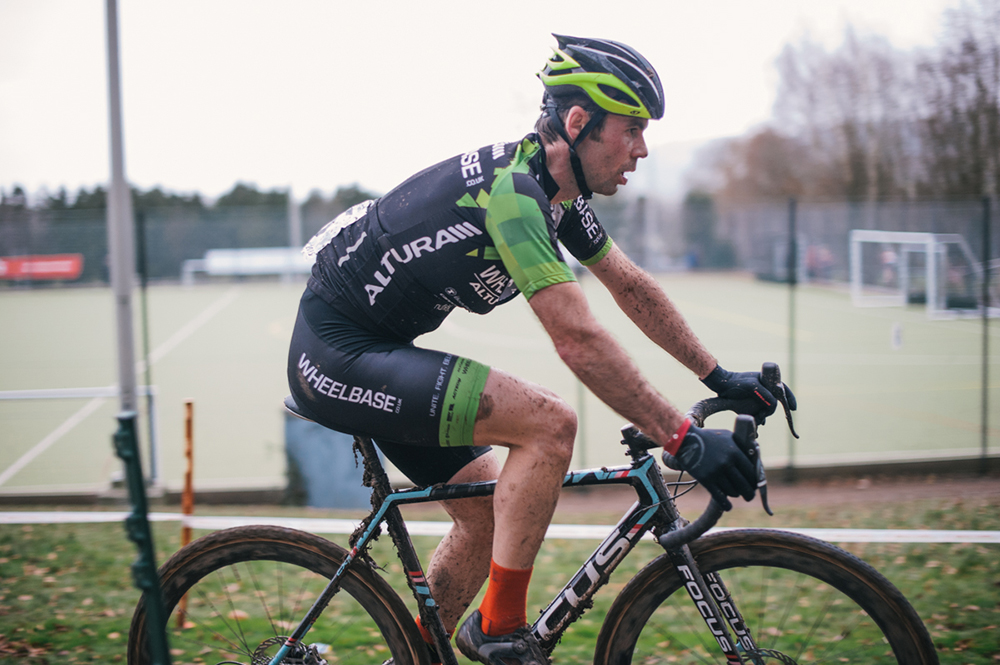 Field rode into the finishing straight counting to four on his fingers to claim his fourth title in a row. Killeen rode in for silver alone as did surprise bronze medalist Craven.
"The pressure on me at the Nationals becomes less and less when I've won it three times already," said the champion Field. "Plus I've already had a successful season - winning the Trophy and a twelfth place in Milton Keynes (World Cup)."
"Now, I just want to go to the Worlds and get a top twenty place there to finish the season off on a really high note," he concluded.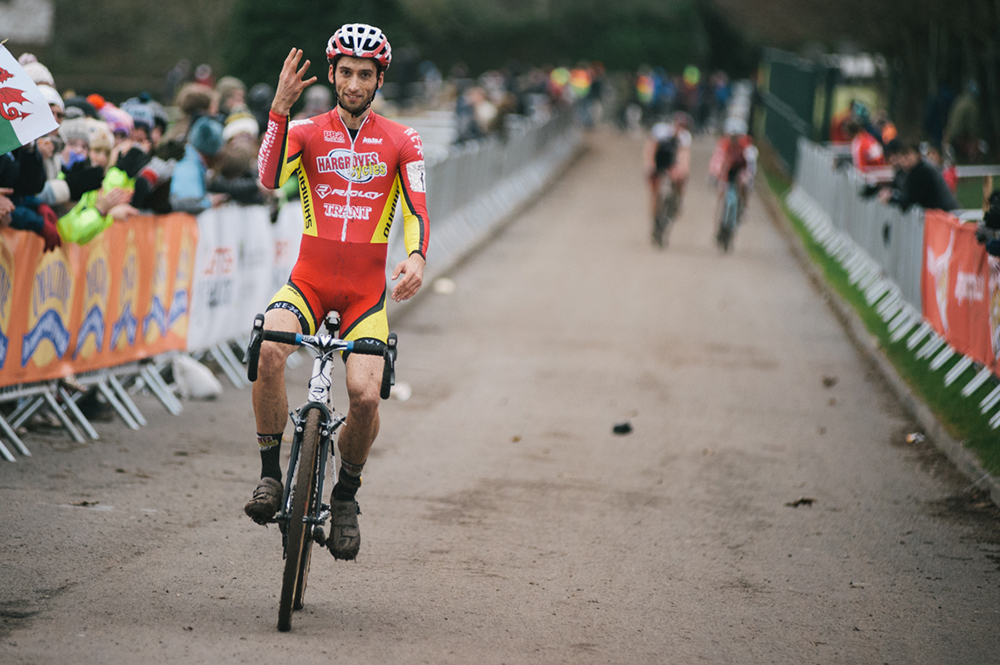 2015 British Championship
1 Ian Field
2 Liam Killeen
3 Lewis Craven
4 Jody Crawforth
5 Steven Roach
6 Alex Paton
7 Nick Craig
8 Steve James
9 Rob Jebb
10 Tony Fawcett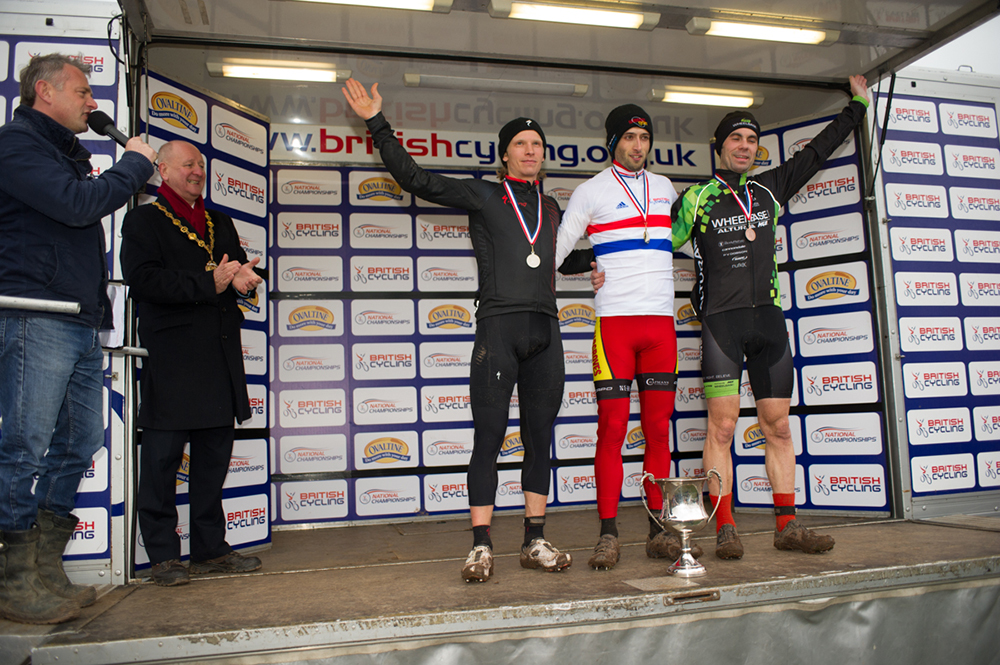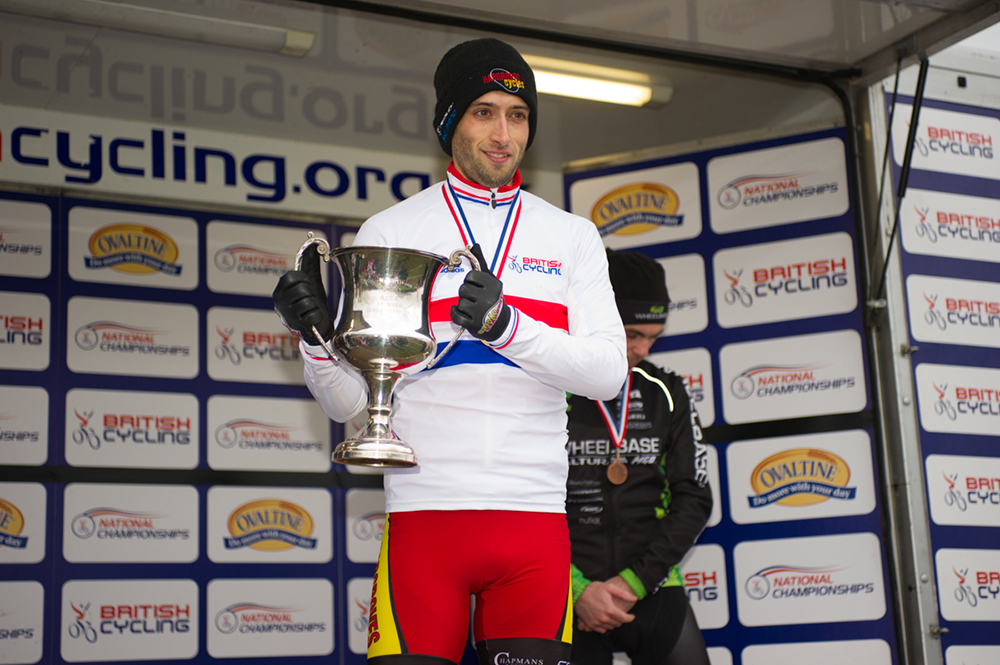 British team for World Championship announced (January 14th):
Elite men: Ian Field
Elite women
Nikki Harris
Amira Mellor
Hannah Payton
Helen Wyman
Under-23 men
Nick Barnes
Jack Clarkson
Ben Sumner
Junior men
Will Gascoyne
Arthur Green
Alfie Moses
Joshua Waters
Photos: Courtesy of Jack Chevell of Cyclocross Handbook ©Jack Chevell.