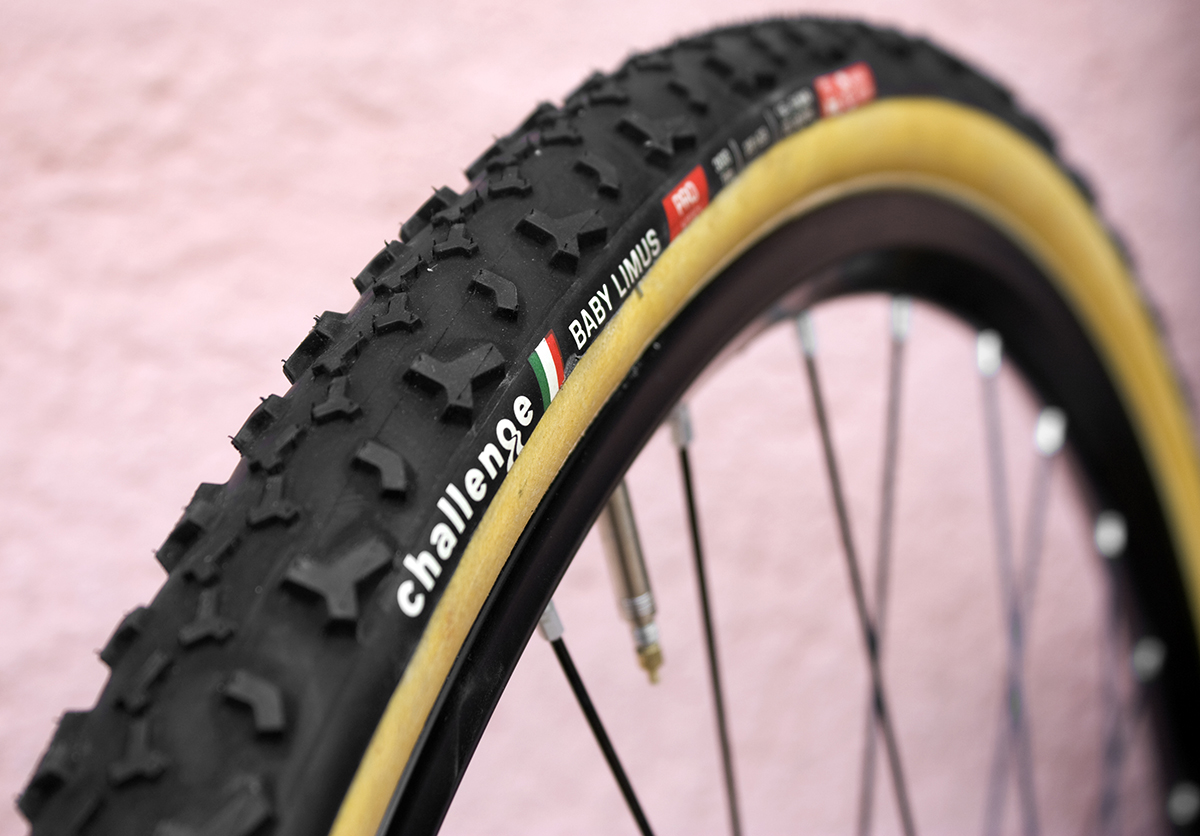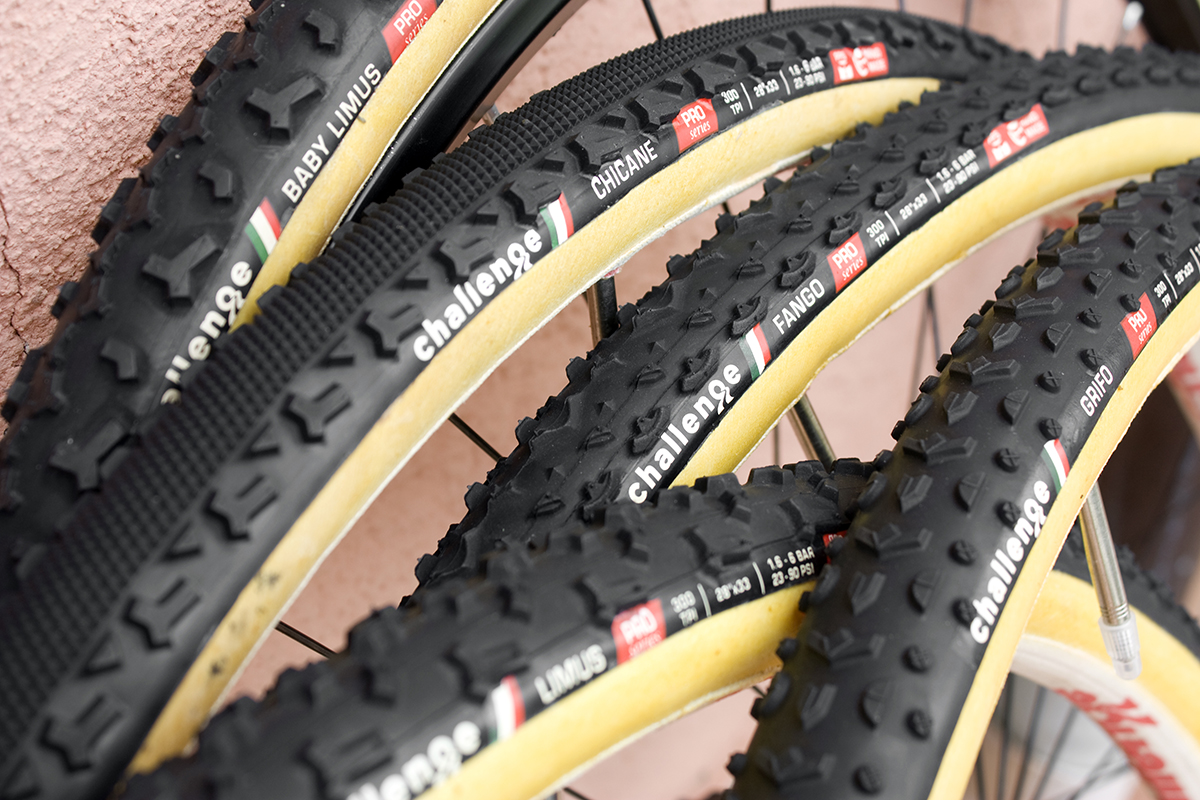 CHALLENGE'S new Baby Limus tread, officially launched today at Interbike in Las Vegas, has been designed to be a faster rolling version of their successful 'super mud' Limus design. The outer Y-shaped knobs are almost identical on both treads, but the Baby Limus spaces them out more and has the smaller chevron knob in between them. The centre tread of the Baby Limus is where the new shallower Y-shaped knob pattern will make it faster rolling than it's mudbath counterpart, the Limus.
Cyclocrossrider has been very impressed with the mud racing capabilities of the Limus over the past few seasons and we've raced it successfully over a variety of courses from some of winter's deepest mud courses to the varied, and often loose, terrain of the Three Peaks cyclocross race.
We will be featuring Challenge and their full range of treads further in the coming weeks.