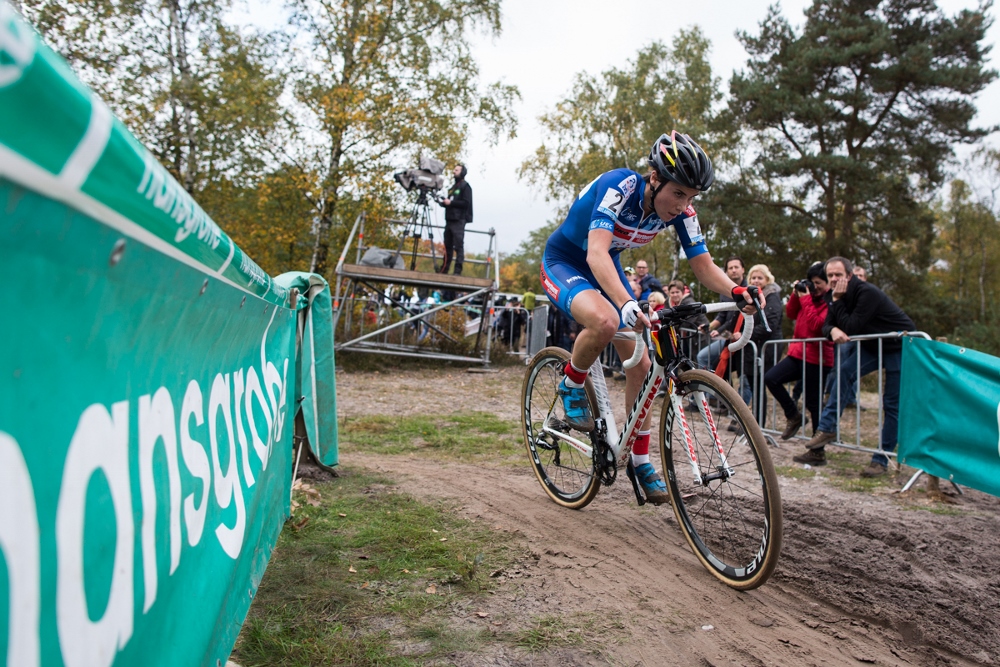 Sanne Cant - in her European champion's skinsuit - extended her series lead.
British champion Helen Wyman continued her good start to the season.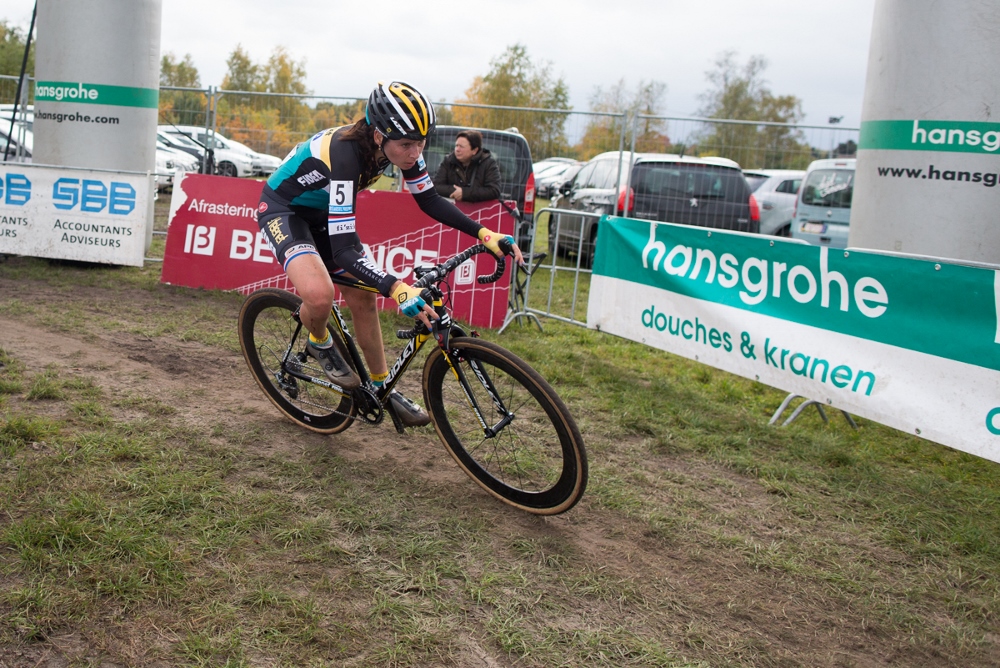 Nikki Harris finished second and is making podium visits into a habit.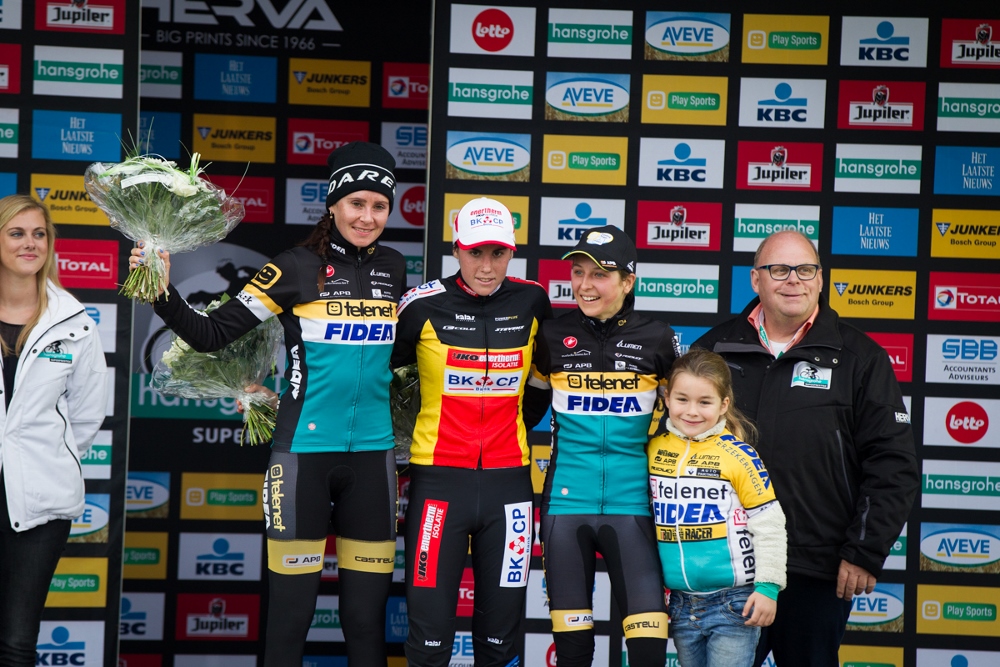 1st Sanne Cant (BEL); 2nd Nikki Harris (GBR); 3rd Jolien Verschueren (BEL).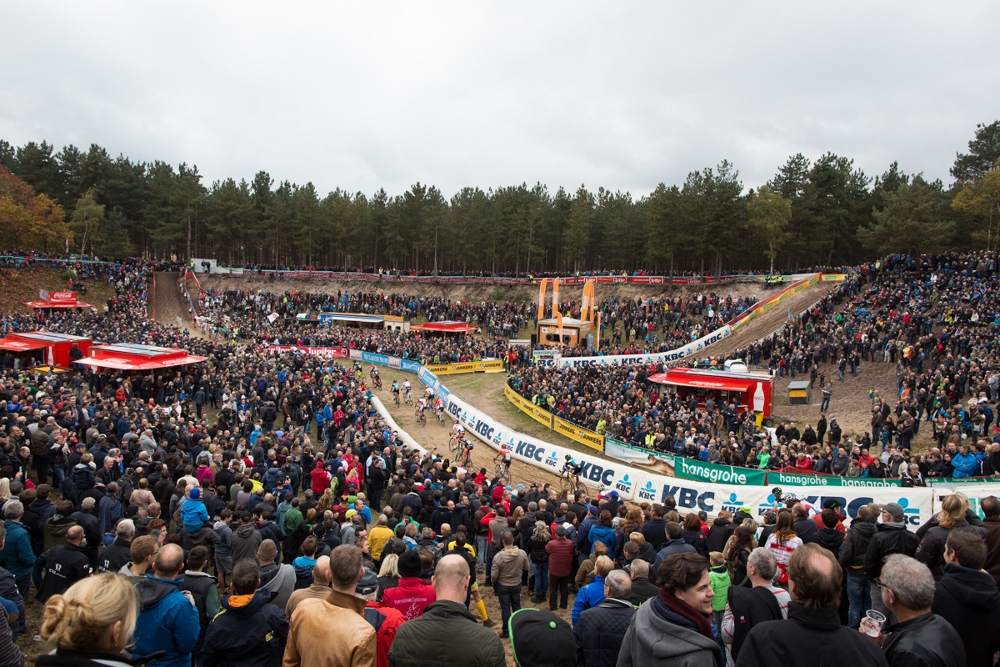 De Krui - Zonhoven's huge sand pit.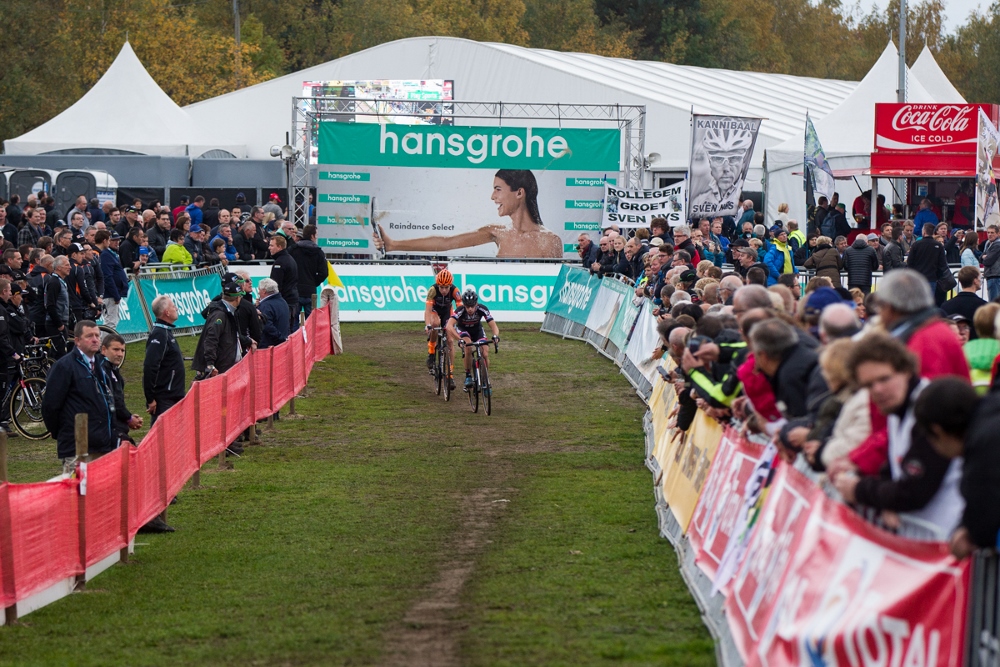 Lars van der Haar is the only man to beat Van Aert this season but after a fall in the pit slipped to finish fifth.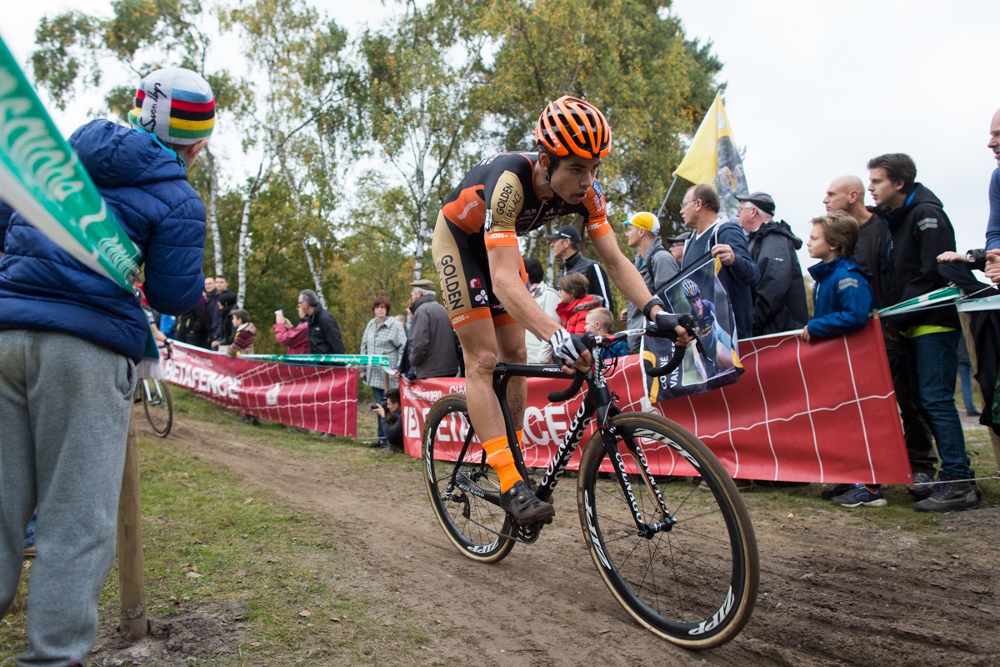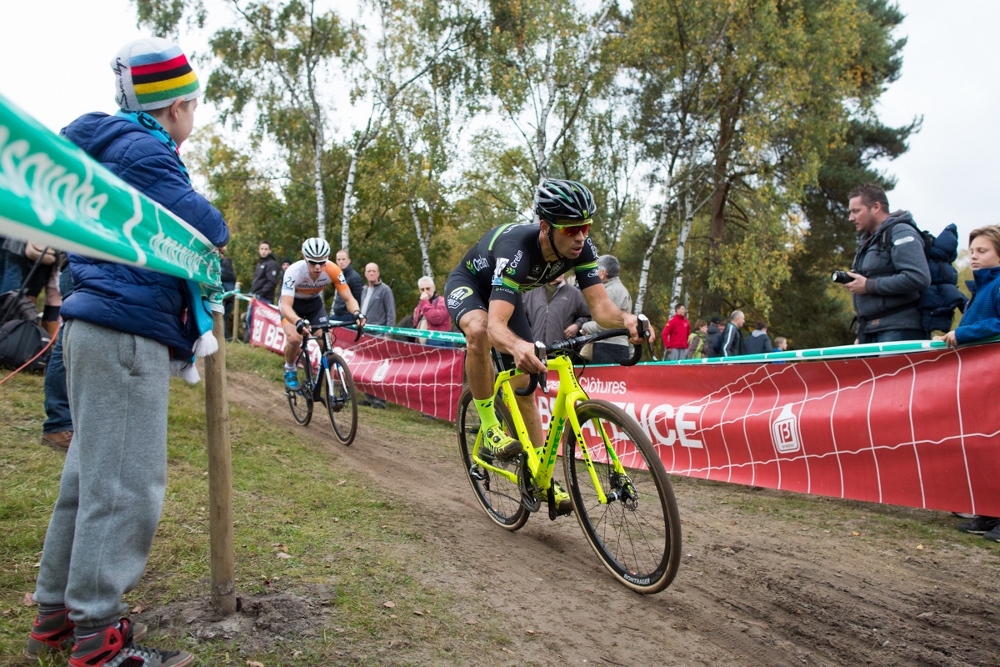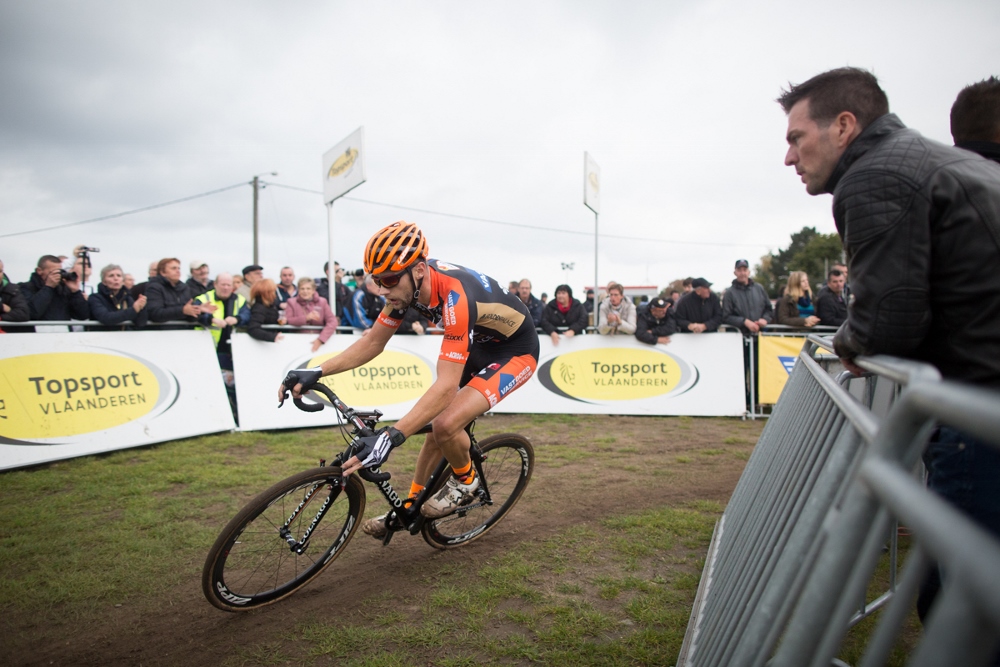 Rob Peeters was understandably emotional after his podium place - Zonhoven in 2014 was the last race his father attended before his death from cancer.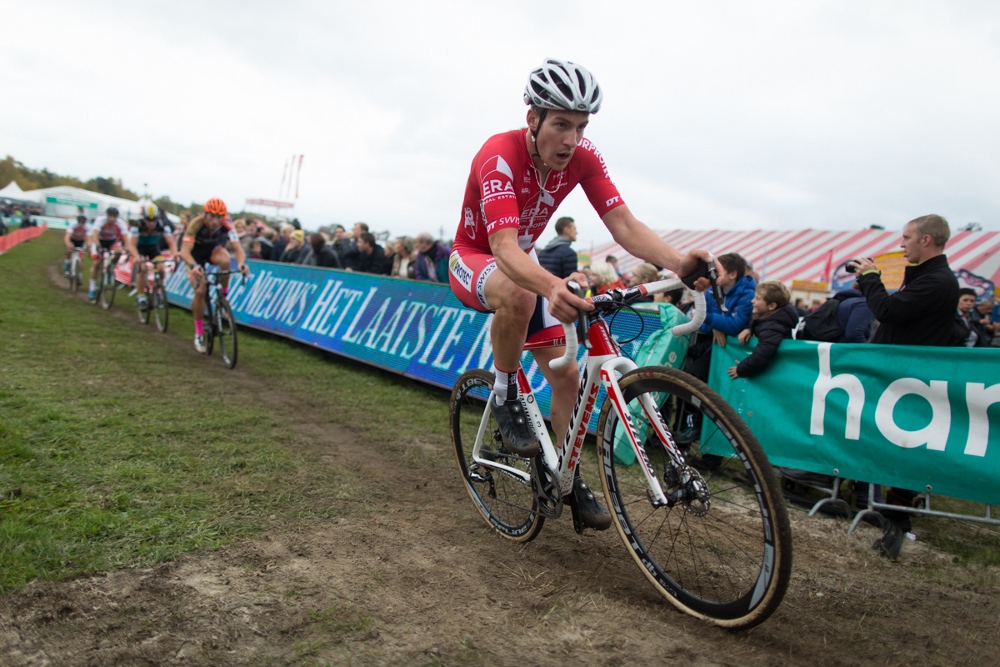 Swiss champion Julien Taramarcaz finished eighth.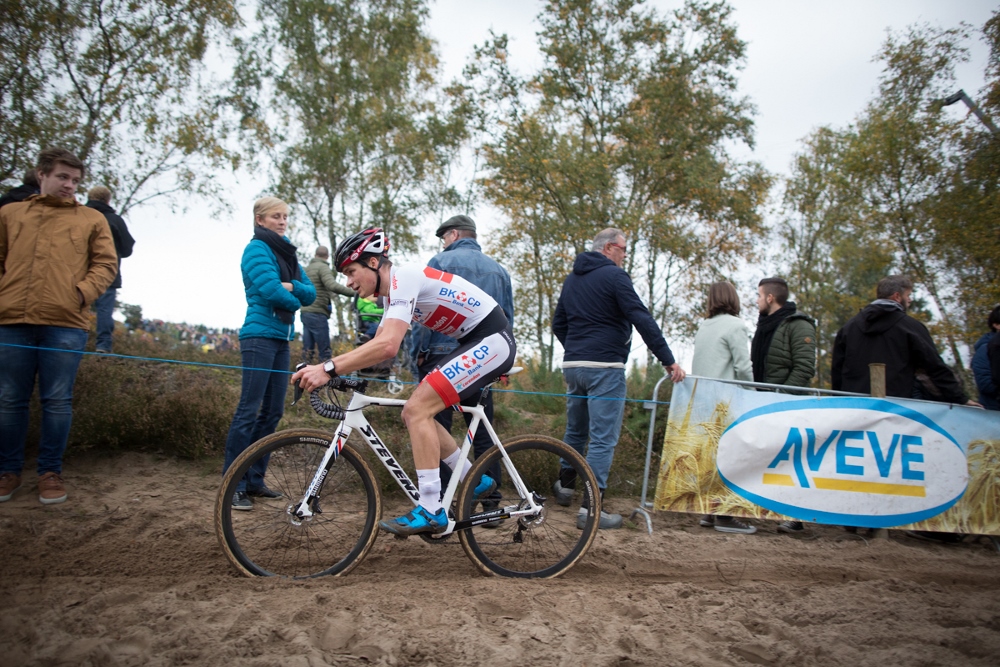 A good ride by David van der Poel in seventh place.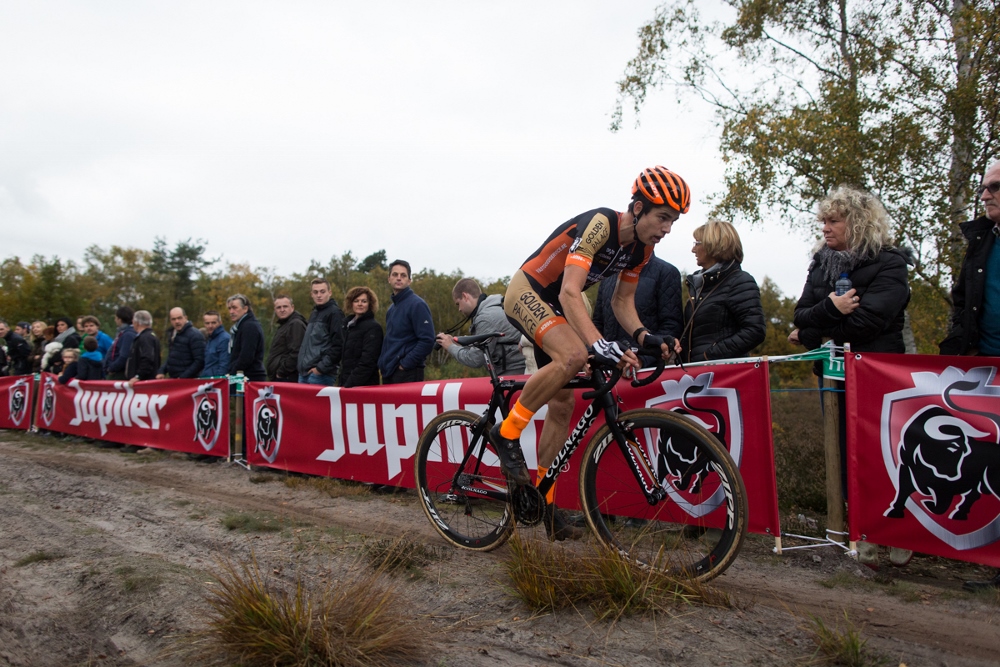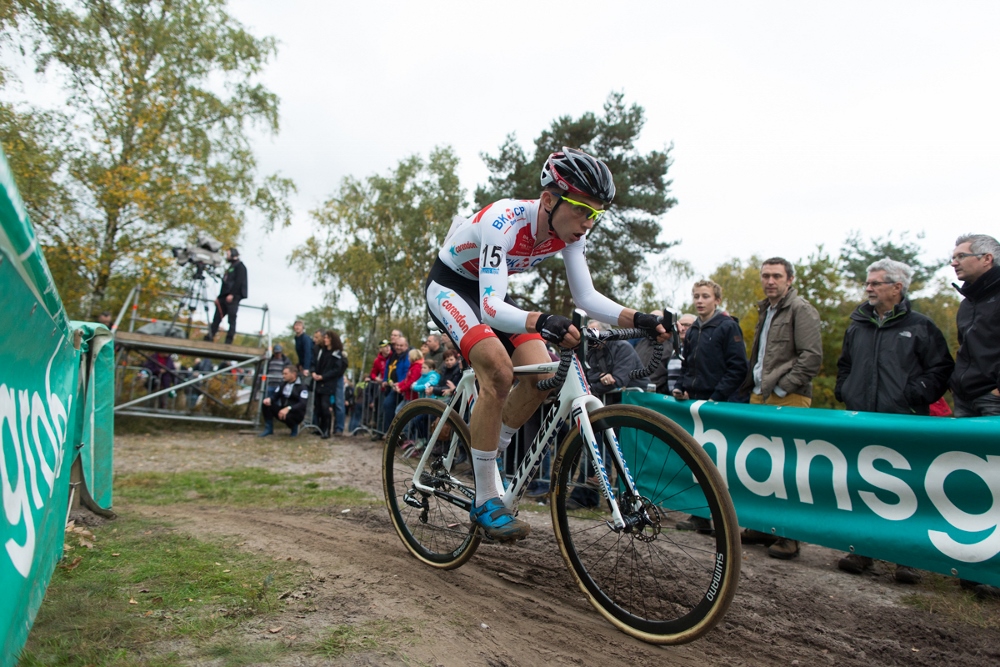 Michael Boros is a young Czech rider to look out for - he finished 18th.