DUTCH legend Marianne Vos used all of her racecraft and experience to edge out world champion Lucinda Brand in a very tight finish at Waterloo on Sunday (10th October).

"It was very fast and full gas all race. I had to stay focused and concentrated and stay in a good position all race. I think we had the same idea, wanting to go into the final hill first," Vos told Flo Bikes after the race. "I did not really expect to be starting on Wednesday in the World Cup leader's jersey."
The elite women's race had a particularly spectacular entry list with the complete top ten of UCI ranked riders slated to start (plus Kata Blanka Vas and others). Former world champion Ceylin Alvarado was the only top rider who did not make the journey after blood tests revealed that all is not quite right after finishing 9th at Bredene in September.
There was a big group in contention - as we predicted - and it only became a two rider battle at the very end of the final lap of six.
"Marianne was super strong. It was very difficult to try and drop her. It was super fast and not too warm. My level is good and so I'm now looking forward to seeing the course at Fayetteville," Lucinda Brand told FloBikes.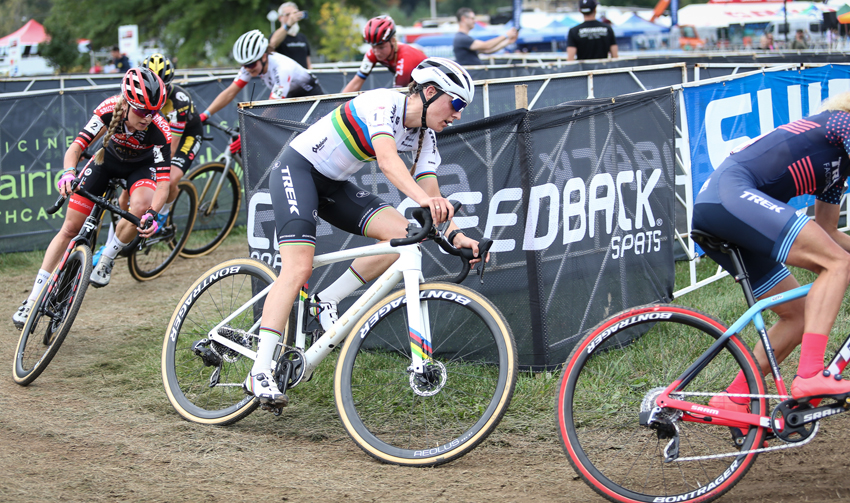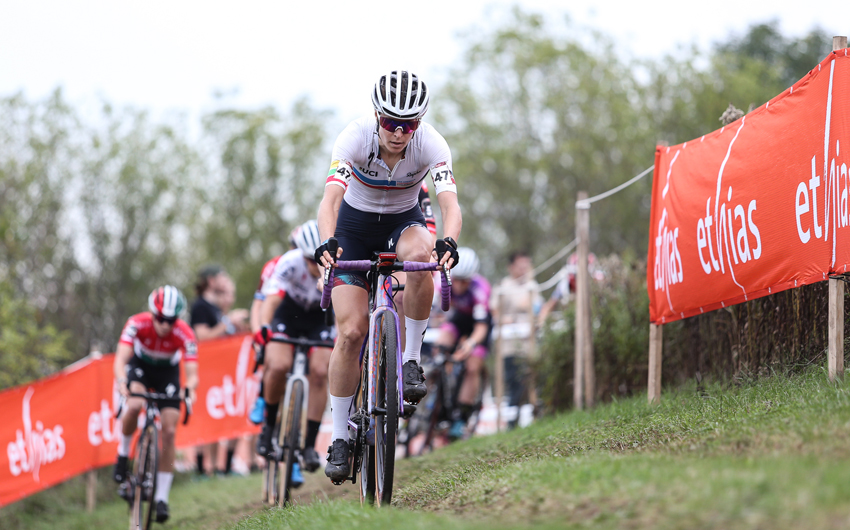 Pan-American champion Maghalie Rochette took the holeshot and headed a lead group of ten after the first lap - missing from the top ten were Sanne Cant (who finished 19th) and Jolanda Neff. A group of four got away from the rest on the second lap - Denise Betsema, Annemarie Worst, Brand and Vos.
Just when Betsema was really forcing the pace on lap three she dropped her chain and lost a lot of time which allowed Brand and Vos to escape together and for the rest of the race they tracked each closely and looked the strongest in the race.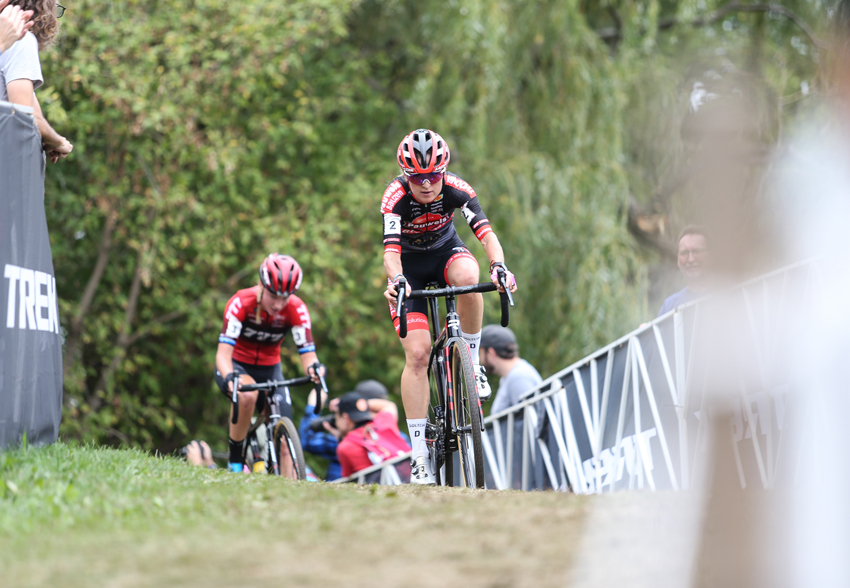 What was noticeable however was that Vos was never on the front - save for a brief time on lap four - she sat tight and saved as much as she could for the race's conclusion. With two laps to go the leading group had swollen to seven riders before Brand forced ahead after the big run up with Vos trapped momentarily behind Neff (below).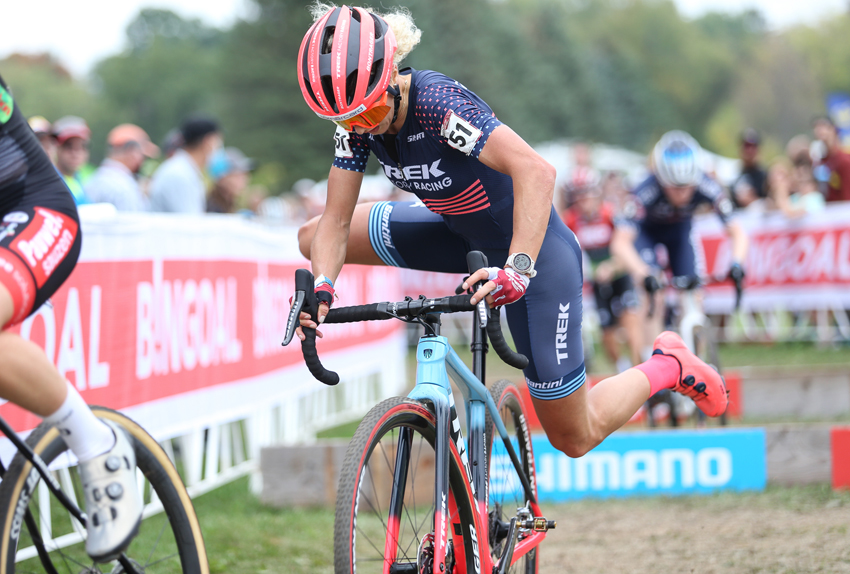 Vos caught the world champion just before the bell and they were joined by Betsema to contest an exciting final lap. With Brand on the front, Vos came alongside and the pair went shoulder to shoulder at the key part of the lap. Vos got in front at the second attempt and Brand seemed to settle for second as the Jumbo-Visma rider sped around the final corner.
Denise Betsema completed an all-Dutch podium and Kata Blanka Vas in sixth was the first under-23 rider.
Results

1 Marianne Vos (NED)
2 Lucinda Brand (NED) @ 2s.
3 Denise Betsema (NED) @ 3s.
4 Jolanda Neff (SUI) @ 19s.
5 Annemarie Worst (NED) @ 26s.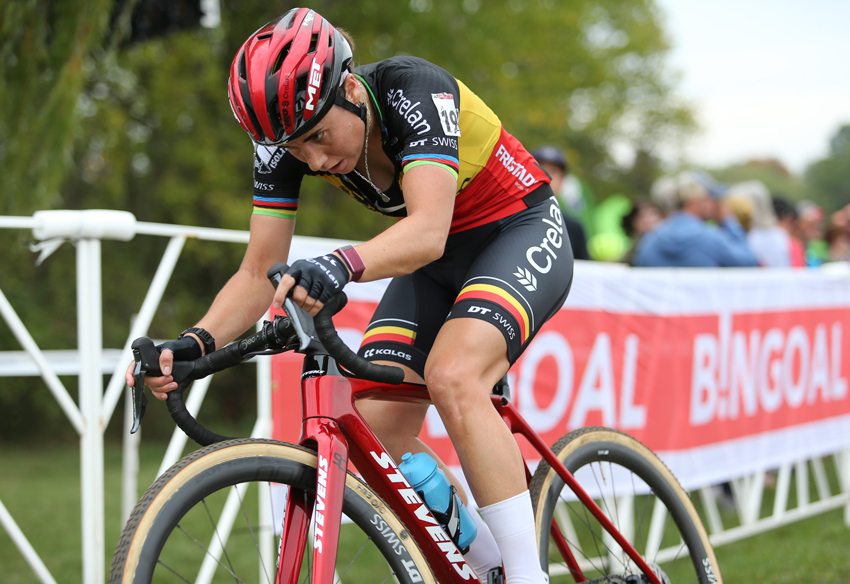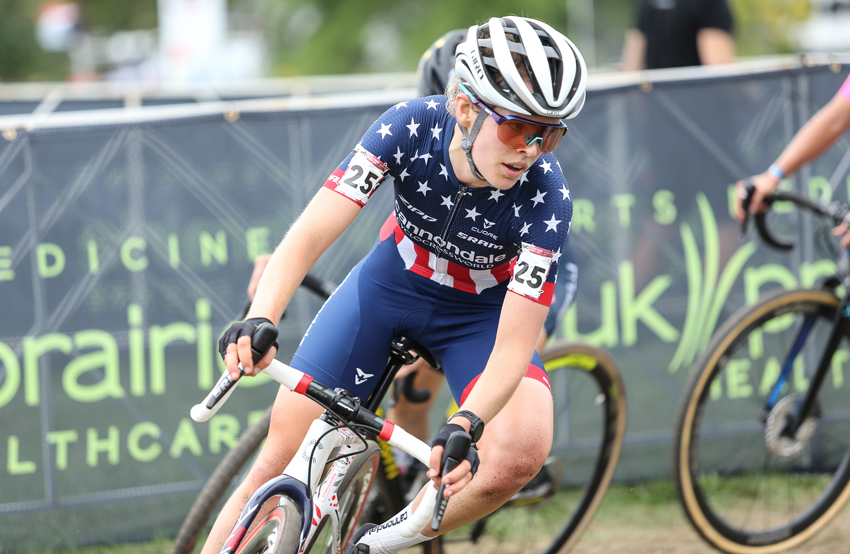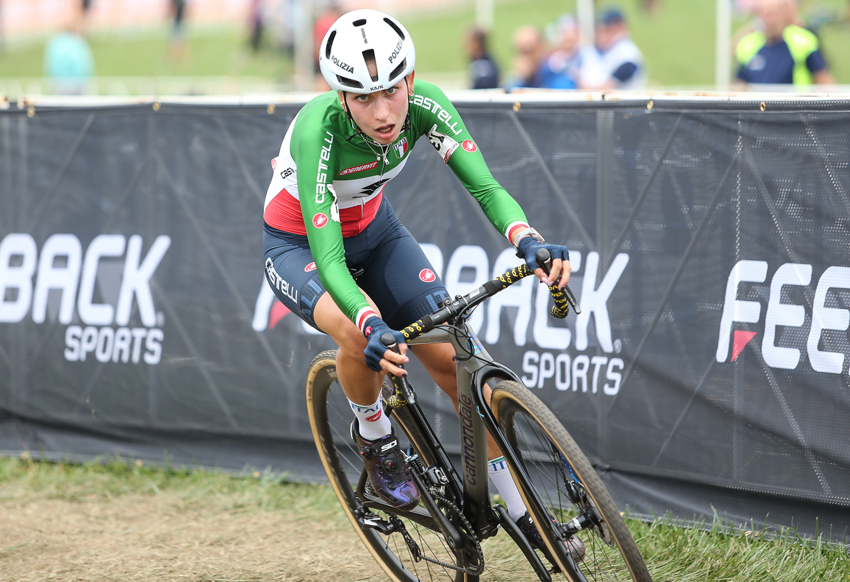 Photos: Jeff Corcoran.

.....
Support our Partners
.....