As we reported recently, former world champion Mathieu van der Poel does not make the trip to America for the opening two rounds of the UCI World Cup this week because he is recovering from knee surgery.
Van der Poel plans to start his season on Dutch soil in Gieten on October 2nd - the opening round of the hansgrohe Superprestige series.
The Dutch champion was outspoken at his team launch earlier this month questioning the logic of holding World Cup rounds in America. Support for the UCI's globalisation is not universal especially when the cyclocross scenes in, once strong, European countries such as Switzerland and the Czech Republic could do with a boost to reinvigorate the sport there.
Matthieu van der Poel's team have a new primary sponsor this season as French-owned Belgian bank Beobank takes over from BKCP. The team strip stays quite similar with a still recognisable white and red body and the addition is a blue upper part and right shoulder.
The team roster stays with pretty much the same riders as last season - led by the Van der Poel brothers and German champion Philipp Walsleben.
Van der Poel questions US World Cups and UCI responds
"The World Cups in America, what do they really result in?" mused Van der Poel at his team launch in early September. "They'd (UCI) be better making cyclocross more international within Europe to begin with."
"Even if I'd not been injured, I don't know if I'd race them (Vegas and Iowa). I'd have been considering skipping those World Cups," the Dutchman added.
Van der Poel went on to voice the same concerns about cost and returns that many other people involved with the big Belgian teams have been hinting at (some of them off the record to Cyclocrossrider) for a season or two now.
Sporza quoted the young Dutchman saying: "I don't see the value in racing them, because there is no support from the UCI for the travelling teams. You have to pay everything yourself as a team and it costs us lots of money. And what for? Do they make 'cross any more international? I don't think they do."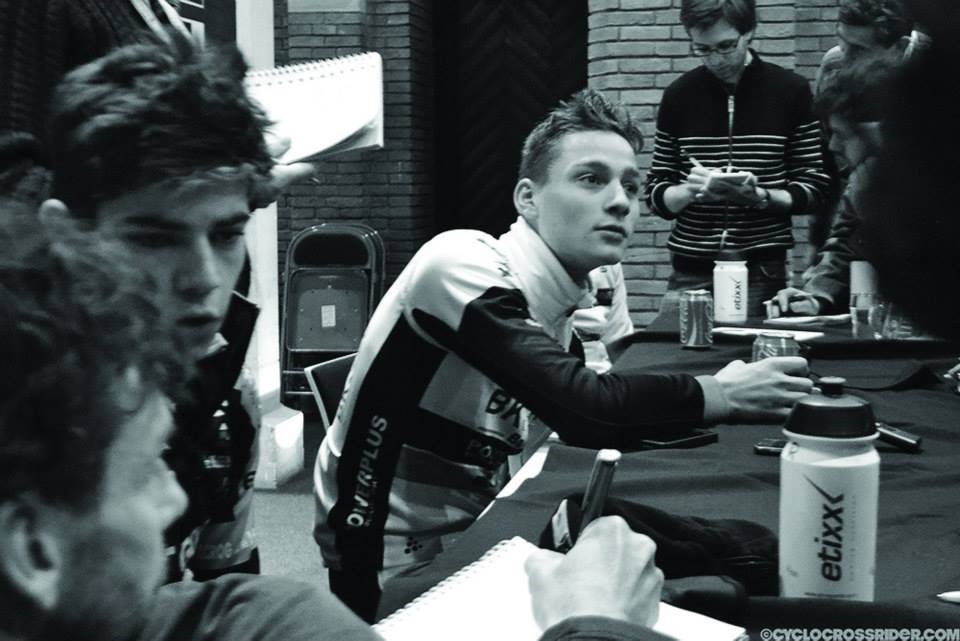 "Maybe they (the UCI) should again invest more in cyclocross in France, Germany, Czech Republic and so on. Currently the teams are only travelling to the States so as not to lose a lot of points for the World Cup classification. Too bad it's so expensive though," Van der Poel concluded.
UCI's Brian Cookson responds
Interestingly Van der Poel's comments prompted a response from the office of the UCI President Brian Cookson when he was made aware of them
According to Sporza, Brian Cookson said "I think Van der Poel see it wrongly. There is worldwide interest in cyclocross."
"I think it is important that all sports organised by the UCI really are practiced worldwide," added Cookson.
"I think they should be racing where there are opportunities and money. Let's face it, the US is one of the largest economies in the world, but we must still also respect the sport's heritage, as we do in road cycling." Cookson is understood to have said.