Elite women's race starting at 13.30 (CET)
Elite men's race starting at 15.00 (CET)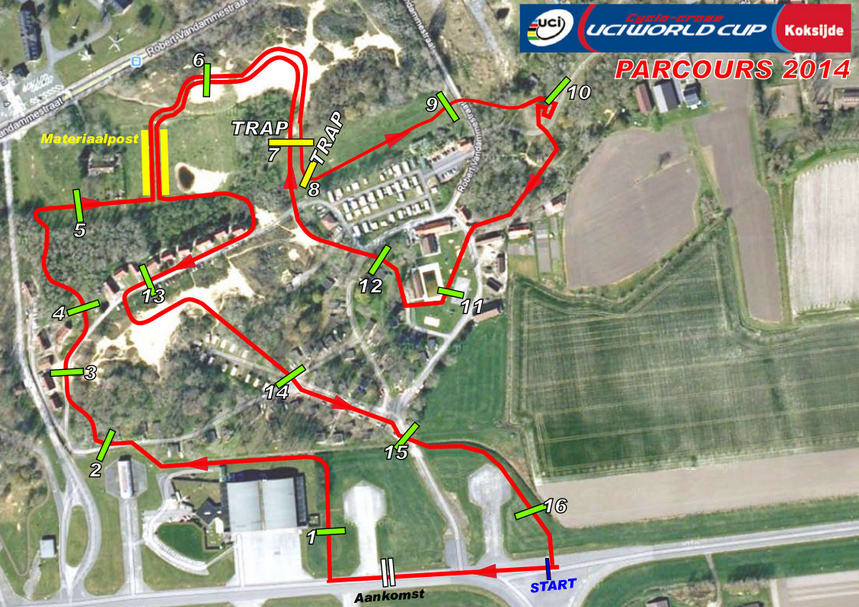 THERE'S been a chill in the air this week in Belgium as winter starts to take hold good and proper. Often with a change of season - and temperatures - come illnesses. World Cup holder Lars van der Haar is forced to miss the second round in Koksijde, near the Belgian coast, with illness and Sven Nys (main image) has also been trying to keep illness away from his door this week.
If Belgian champion Nys is illness free, then he is perhaps the pre-race favourite on a course where he has won six times previously, he will also have one eye on Sunday's Superprestige round in Spa-Francorchamps though.
Defending women's World Cup holder Katie Compton hopes that she is fully over the illness that has prevented her from racing in recent weekends. Two successive World Cup weekends – Koksijde and Milton Keynes - means the return to Europe of many transatlantic travellers, including American champion Jeremy Powers, riders which we highlight here.
The area is a complex of partly wooded sand dunes two kilometres inland of the Belgian coast
The main feature of the Koksijde course is, of course, the sand – the area is a complex of partly wooded sand dunes two kilometres inland of the Belgian coast – and in particular the two long 'sandstrooks' or sand strips.
The often race deciding and incredibly technical sandstrooks, over 200 metres in length, come after the first passage by the pits and the same 'Herygers' Dune' is traversed again before returning past the pits for the second time. Paul Herygers was the 1994 World champion on the Koksijde course and another dune around the course is named 'Albert's Dune' after Niels Albert won the Worlds here in 2012. The course was re-designed for the 2012 World Championships and a large and dramatic sand run-up on 'Herygers' Dune' was taken out and the start and finish moved to the military air base. We have a soft spot for the old course but any configuration in this duneland is bound to create a 'classic'.
Belgium, under the new eligibility rules, will have fifteen men in the elite race including several Under-23s riders: Jens Adams; Toon Aerts; Laurens Sweeck; Wout Van Aert; Michael Vanthourehout. There races for Junior men and Under-23 men (with UCI points), but they are not UCI World Cup races – that is also the case in Milton Keynes next weekend.
Great Britain will not send a national team to Koksijde, but have a full compliment of 16 riders in Milton Keynes. Ian Field, Nikki Harris, Helen Wyman, Gabby Durrin and Hannah Payton will race in Koksijde for their trade teams in the World Cup events. A group of young British riders will compete in the young age-group races including British champion Dan Tulett.
A development group of American junior and Under-23 riders have travelled to Europe for two weeks as Koksijde does have non-World Cup races for those categories.
2013 Results: 1 Niels Albert; 2 Francis Mourey; 3 Philipp Walsleben. Women: 1 Katie Compton; 2 Sanne Cant; 3 Nikki Harris.
Course pre-ride with Francis Mourey (thanks to CXStats)
2013 Full re-run of the race coverage
Photos: ©kramon/cyclocrossrider.com