TOM Pidcock reprised his Superman race celebration - which we haven't seen for a few seasons - today in Fayetteville, USA as he won his first elite World 'cross title with a supremely confident 'super hero' performance.
"I went out there as if I was going to war," Tom Pidcock told reporters after facing a Belgian team of eight riders. "That was always going to be a super hard race, but I found my opportunity and made it stick."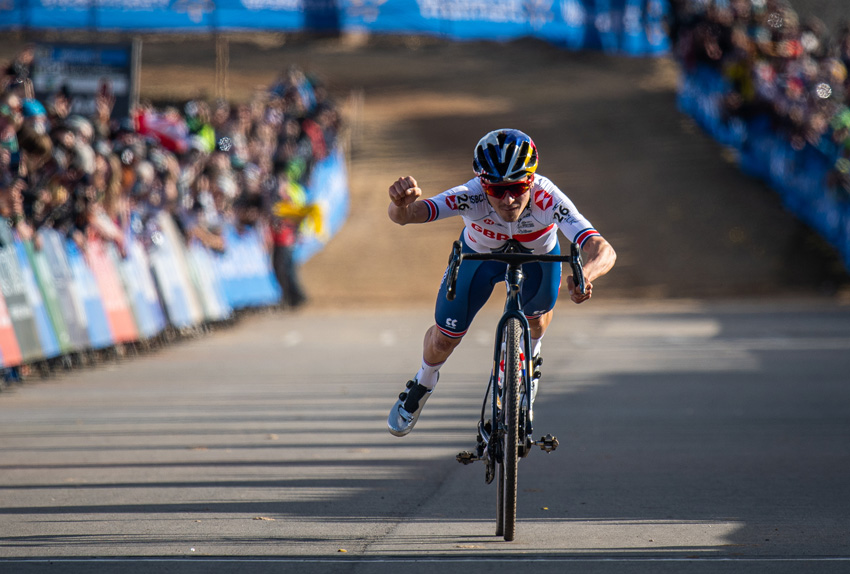 Pidcock is only the third rider to win the World title in all three age groups and the two others are no less than Belgian Niels Albert and Dutchman Lars Boom.
European champion Lars van der Haar took the holeshot and Pidcock was swamped a little - from his front row start - but going wide allowed him to sneak back up the inside on the third corner to settle into seventh place in the long line of riders. To beat Pidcock the Belgians had to play the numbers game and Toon Aerts was the first to apply the pressure forcing Pidcock to move into second wheel. It was a pattern that began to repeat, but each time the Yorkshireman was up to the challenge.
On the second lap two more Belgian team mates Michael Vanthourenhout and Eli Iserbyt moved ahead but this only seemed to encourage Pidcock who hit the front and pushed on. Pidcock's pressure immediately started to break up the Belgian team before the pace eased off again and the Briton took a casual drink from his bidon.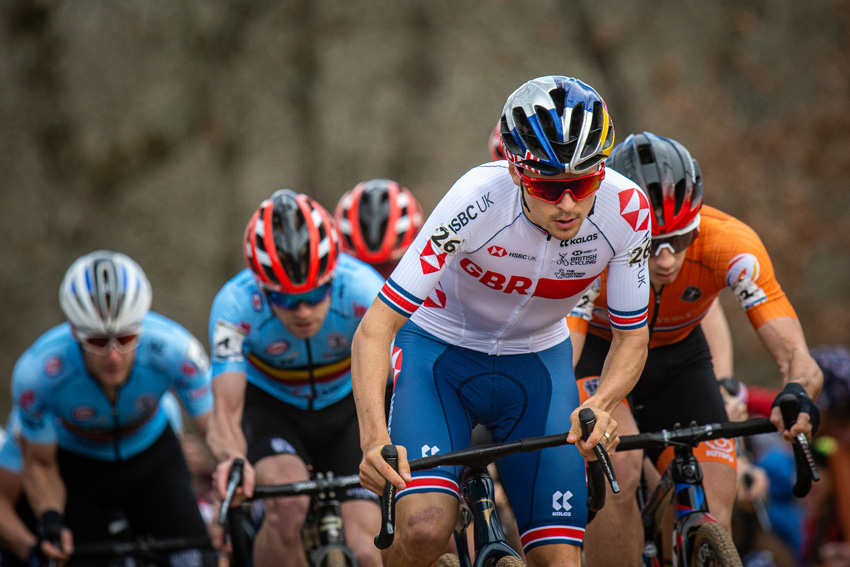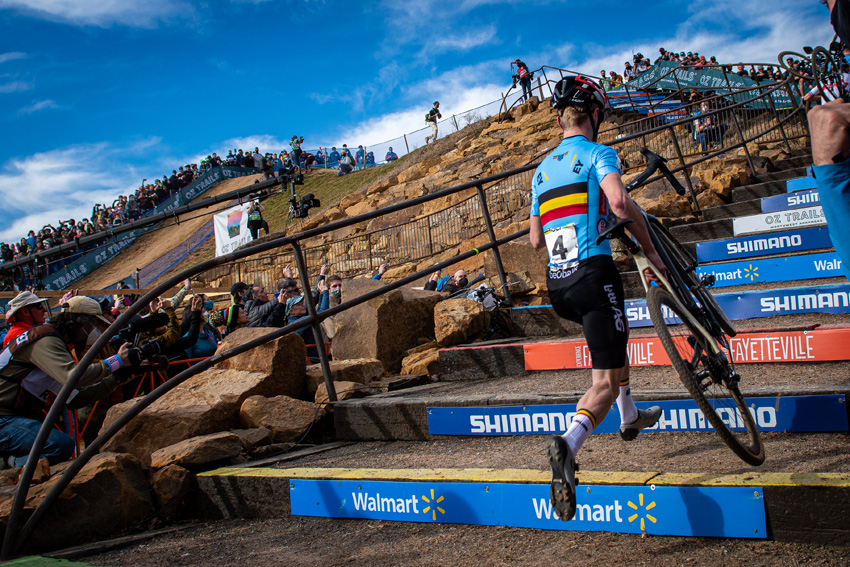 Into the third lap of nine, Vanthorenhout was leading the front group of 11 riders as Pidcock ensured he was always either second or third wheel and, if not, leading himself.
Iserbyt and Frenchman Clement Venturini (the 2011 junior champion) were the next to hit the front before Belgian Laurens Sweeck attacked causing Pidcock to chase with Aerts noticeably queuing up behind to be the next Belgian blow.

.....
Our Partners with CX bikes in stock
Browse Cannondale, Cube, Specialized HERE
.....
The leading group was still nine strong going into the decisive fourth lap though. Vanthourenhout attacked up the long hill but Pidcock matched it again, chased and then dived under the Belgian in what commentator Ian Field described as a "hard racing move" into the tricky humped banking. The overtake caused Vanthourenhout to shake his head and wobble a little and a domino effect forced Iserbyt to stumble slightly.
Seeing Iserbyt drop to fourth place was all the encouragement Pidcock needed to go for home after only 25 minutes of racing. Vanthorenhout looked unable to react and immediately looked around for team mates before Iserbyt caught up and took up the reins.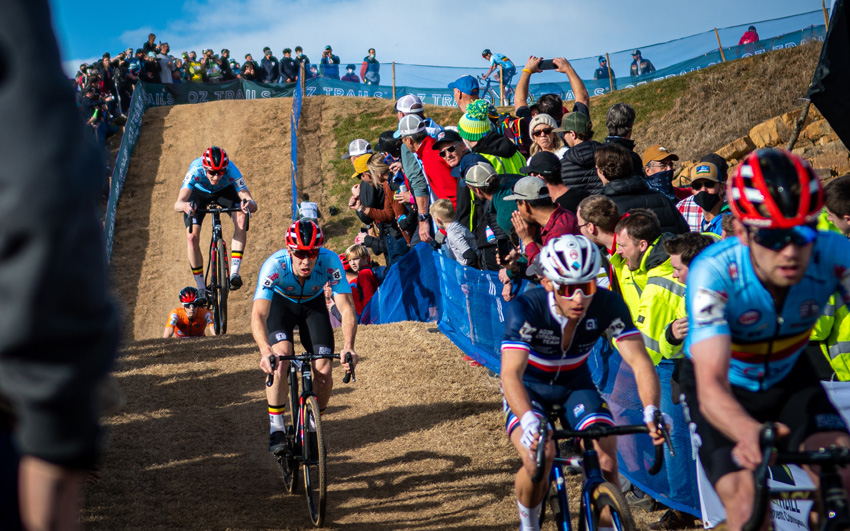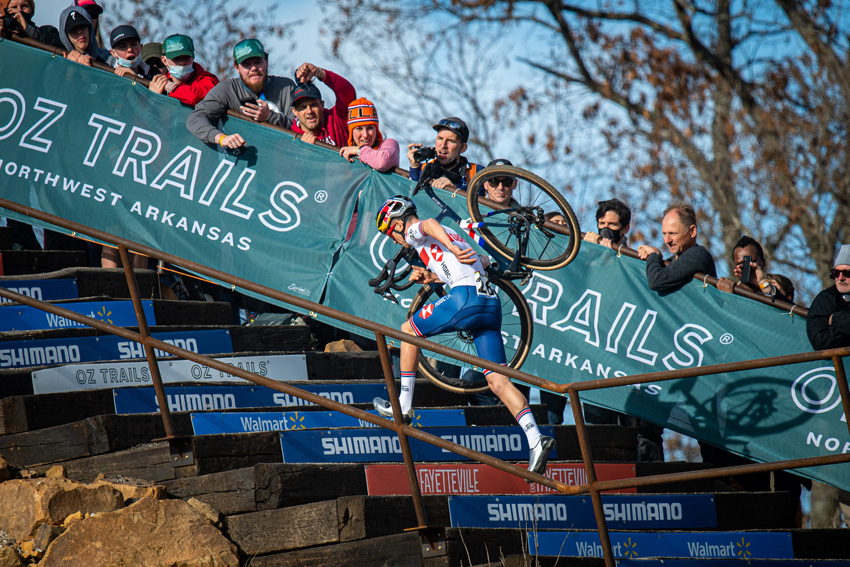 At the end of the lap Pidcock led by eight seconds and looked technically very good and now able to choose his lines all alone. After the 38 step climb his lead had grown to 20 seconds and now it was Iserbyt looking around for help in the chase. At half distance, barring disaster, it was all over.
Into laps six and seven Pidcock was still putting in very fast laps of around six and a half minutes and his lead grew to 37 seconds at one point. With Sweeck now dropping back, Iserbyt and Vanthourenhout had Venturini and Van der Haar to deal with to ensure that Belgium won at least one medal.

After 40 minutes of racing Pidcock still looked supremely confident and was pushing it when it mattered while behind Venturini took the initiative only for Van der Haar to attack on the hill and take Iserbyt with him.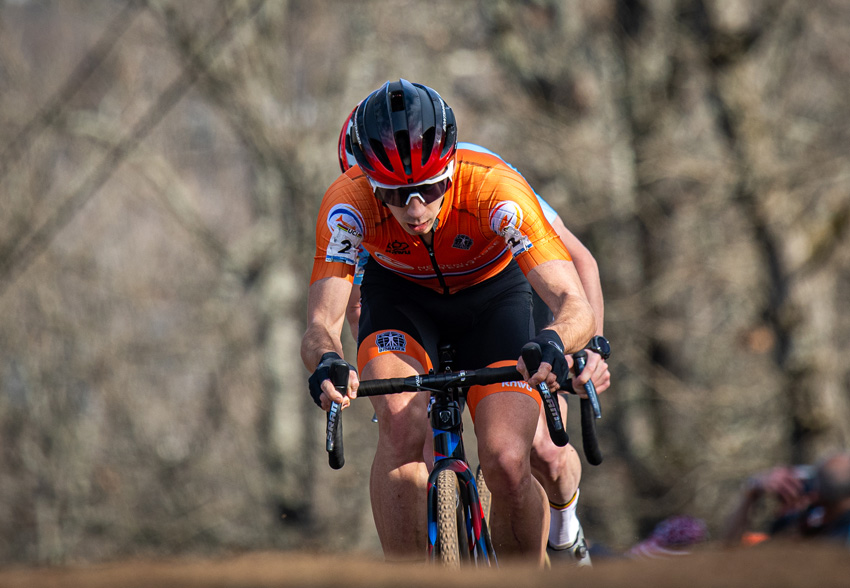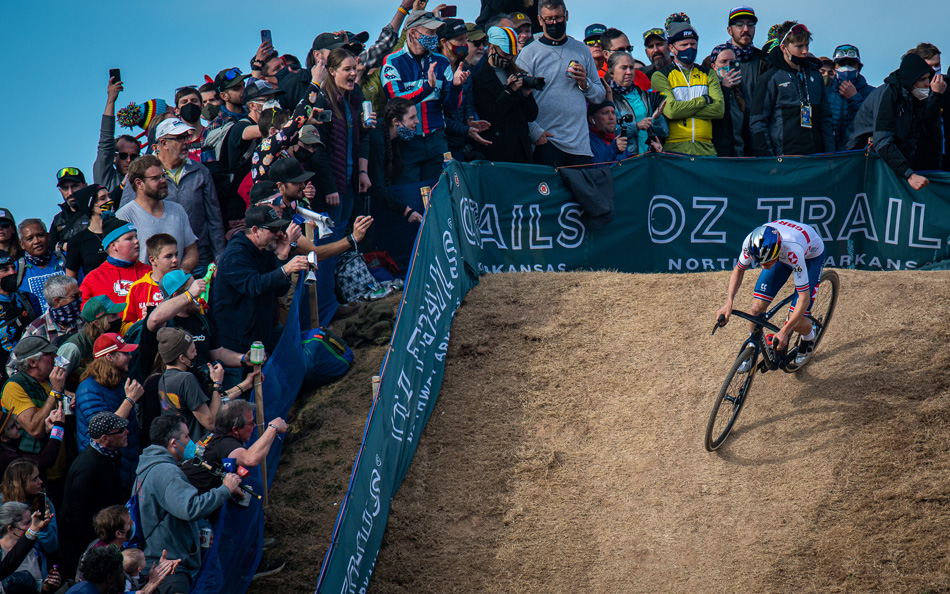 The Briton really rode hard up the hill for the penultimate time as the clock ticked over to 50 minutes. Van der Haar was also pushing hard to secure another elite Worlds medal - his fourth.
"It's been an amazing season," Van der Haar said after the race, "the moment Pidcock went I was way too far back and really I then had to settle for second at best. Maybe I could have gone with him but I think he was really the best today."
Van der Haar raced the last two laps as hard as he could trying to ditch Iserbyt and also keep Vanthourenhout at a safe distance.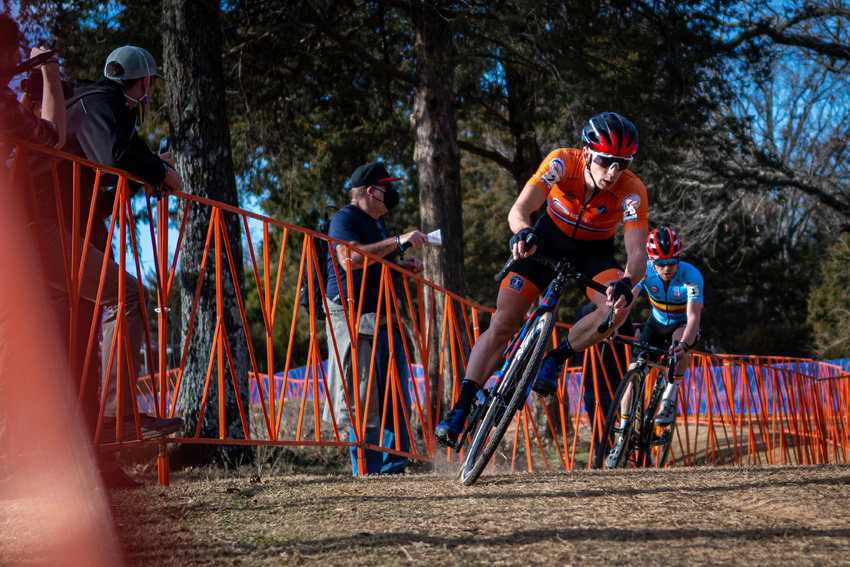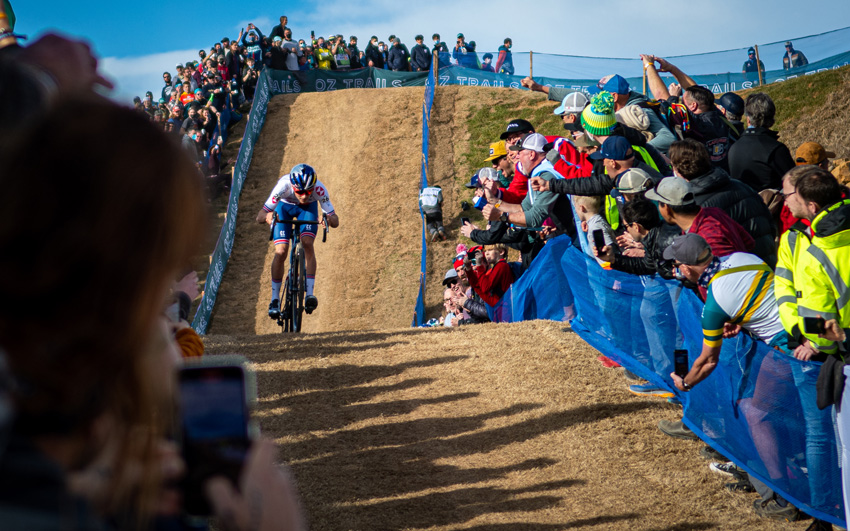 "What an appetite for the course,'' said the US host commentator as Pidcock performed some "high speed showboating" on the final descent before readying himself for the Superman celebration. Iserbyt tried to attack Van der Haar but the Dutchman took the sprint for silver.
Philosophically Pidcock thought "It was almost harder to win the race without Mathieu and Wout here" which obviously changed the dynamic considerably. "We came with a plan and a process and it turned out well," Pidcock added.

"It is a big relief to win because last week I'd thought I should have won those races [Hamme and Hoogerheide], but I just had to think, oh, it doesn't matter. Cross is growing every year in the UK so I hope we can capitalise on it, get more funding and inspire more people onto 'cross bikes." the new World champion concluded.
Surprisingly it was Iserbyt's first podium in the elite men's race - seventh had been his previous best.
"It was a really fast race, we tried in the beginning with the team but I saw Pidcock was racing at a very easy pace," Iserbyt told reporters. "We rode the best race possible with the team, everything went good for me in the last two weeks, so you just have to accept that the other rider is better."
Results
1. Tom Pidcock

2. Lars van der Haar

@30s

3. Eli Iserbyt

4. Michael Vanthourenhout

5. Clement Venturini

6. Toon Aerts

7. Jens Adams

8. Laurens Sweeck

9. Kevin Kuhn

10. Daan Soete

Our Partners with CX bikes in stock
Browse Cube and Vitus CX Bikes HERE
.....