AFTER winning silver medals at both the Dutch and European Championships this season there is no doubting that Ceylin del Carmen Alvarado is practically back to her very best and ready to battle hard this weekend for the World title she won back in 2020.
The Dutchwoman's victory in Dubendorf in 2020 ended Sanne Cant's reign - the Belgian scoring a hat trick of world titles (2017-2019) - and heralded the restart of the Dutch domination of the race. Italian Silvio Persico is the only non-Dutchwoman to have claimed a medal in the last three elite world championships.
Putting on a World's jersey is really special. I remember I couldn't stop crying on the podium.
- Ceylin del Carmen Alvarado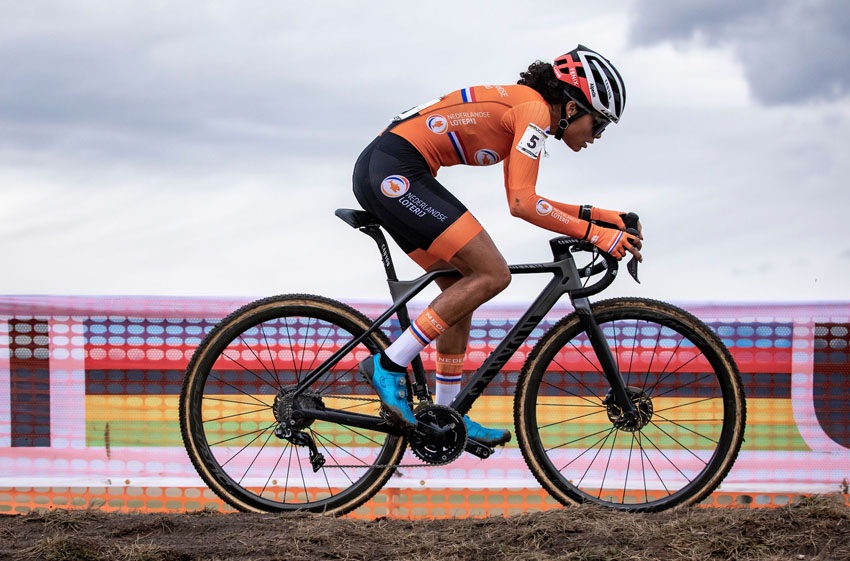 Since winning the World title in 2020 though, Alvarado has missed out on a medal in the championship as her compatriots Lucinda Brand and Marianne Vos claimed the rainbow jerseys in 2021 and 2022. And now there is a new, younger generation of Dutchwomen pushing the races faster and faster, more of which later.
I didn't know what was coming after that [title]. That was something new - a learning process for me. Sometimes it was hard because everyone is expecting something from you. I had some hard days on the bike and off the bike. Not fun at all but I can say it made me a stronger person and a stronger athlete.
Twenty-four-year-old Alvarado cyclocross career has been guided since 2019 by the Roodhooft brothers, Christoph and Philip who manage the constantly progressing Alpecin–Deceuninck team. Like teammate Mathieu van der Poel she has been able to balance ambitions in cyclocross, road and mountain biking and has gone on record saying that she has the Paris 2024 Olympic mountain bike race as a big target.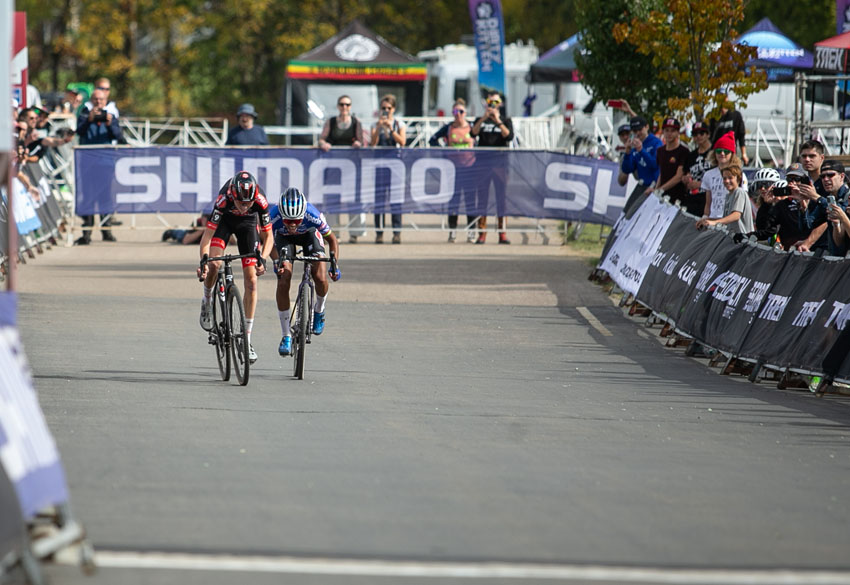 The early part of 2022 was full of interruptions for Alvarado and she had to undergo surgery for a torn ligament in her wrist in March, but this 'cross season we've seen a rejuvenated rider. She's also been one of the few riders capable of pushing the three 'new kids on the block' - Fem van Empel, Puck Pieterse (her Alpecin–Deceuninck team mate) and Shirin van Anrooij (who will race the Under-23 World Championship).
In the States at the beginning of the season Alvarado pushed Van Empel to a sprint finish at the opening World Cup in Waterloo losing narrowly by a single bike length (pictured above). She has also tasted success, winning four rounds of the Superprestige - the most recent at Gullegem on January 7th - albeit in the absence of Fem, Puck and Shirin, but beating the likes of Brand, Denise Betsema, Vos and Persico. Ceylin leads the Superprestige series by four points, from Inge van der Heijden, with one round remaining at Middelkerke.
Last time out in Hamme - seven days before the Worlds - Ceylin finished third behind Van Empel and Van Androoj while Pieterse traveled to France to take victory in the final World Cup round in Besancon.
For World's it's preparation like every other race. Nothing different. The mindset is the same. Most of the time you know the course, this course suits her better, or suits her better, or me better, you have an idea of how it can go. The main thing is not to get too excited or get too nervous.
This weekend…
Hoogerheide on Saturday afternoon should prove to be another all Dutch battle with the medals shared out between the team in orange or white with a hint of orange. Fem van Empel and Puck Pieterse will start as the two favourites but while they might be looking closely at one another there may still be opportunities for Alvarado, Brand and Betsema in particular. It should be a fascinating and close battle for all three medals - may the best (Dutch)woman win!
WATCH This RIDER FILM
CEYLIN ALVARADO
Ceylin Alvarado is the latest cyclist to feature in Canyon's This RIDER series which goes behind the scenes of their demanding lives as elite athletes. In it the Dutchwoman talks candidly about the highs and lows of her success at a young age, including how it gave her the perspective to become a stronger person and a stronger athlete.
Ceylin on getting into Cyclocross
"I started riding road as a small girl. My dad wondered what can we do in the winter to keep the form high and not have to start again in January from zero.... we tried it and we really liked it."
"I started with a smaller Belgian team and they helped me a lot. Along the way I was growing but in small steps. And then I had the opportunity to go to a bigger team. From there on I started make from baby steps to grown [up] steps."
"I realised that okay, I'm good at this sport. From there on the main goal was to win as many world titles as you can win."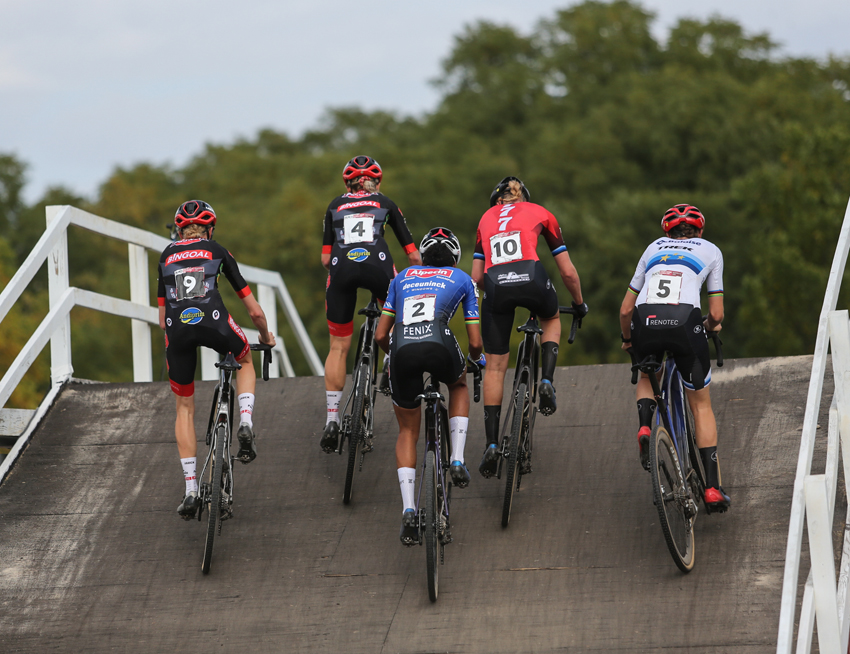 Above: The Dutch armada in Waterloo at the start of the season.
Waterloo Photos: Jeff Corcoran @corcoranphotos
.....
Our Partners with CX bikes in stock
Browse Giant, Cannondale, CUBE, Specialized HERE
.....